updates on pandora, managed to cut the spear shape and spray paint... now to attach to the pole...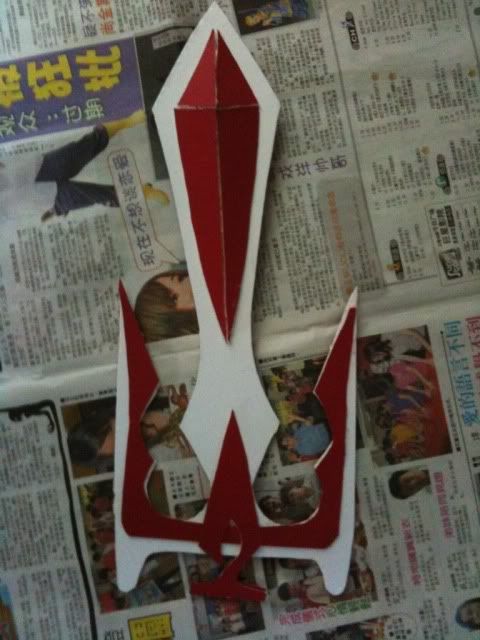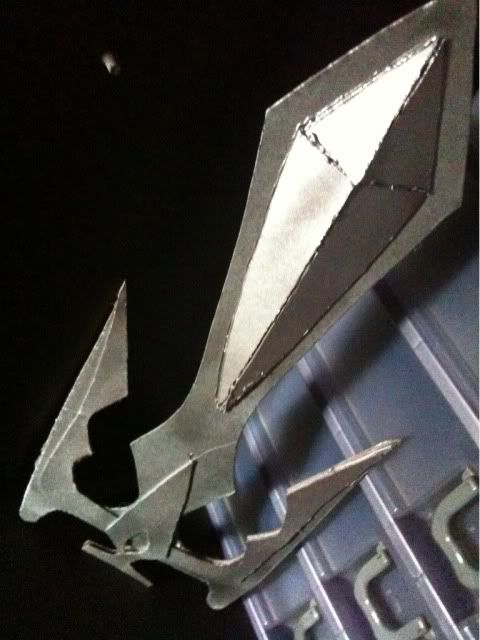 and here's the choker. cut the little squares out of foam and uhu glued them, then i used gold poster paint on it. hahah yes the color sticks somehow. then for a final coating i spray painted gold on it and attached ribbons to 'hook'.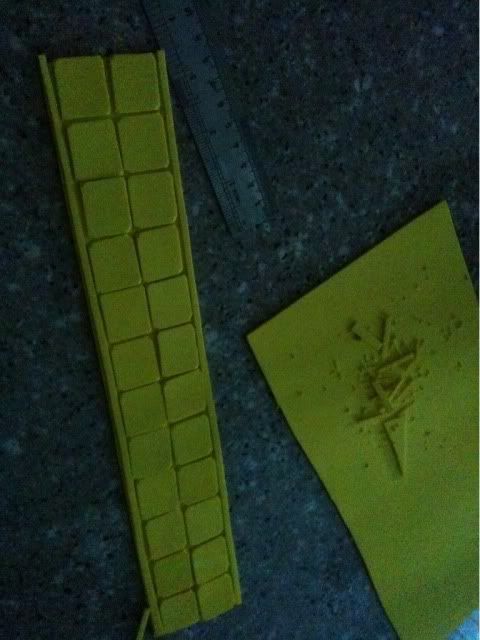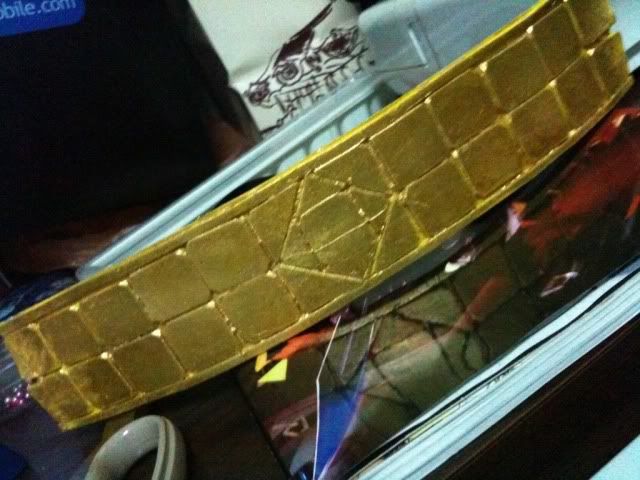 same method for the side dangles, just that i need to paint many laters for this somehow...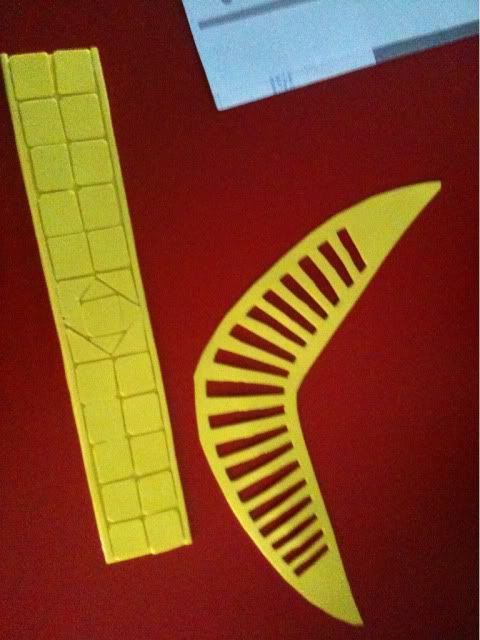 and wig for pandora