went to a dog cafe with xm after school! it's at the station next to hongdae, you can see it right after you exit (1 or 2 i can't remember). it's called Bau House, and it's one of the most popular dog cafe in Seoul.
as you can see the dogs are all HUGE. what makes this place pleasant is that the employees are all fast and hard at work at cleaning and disinfecting so that the place doesn't smell badly.
here's me with some of my favourite dogs - i especially love this big one (it's the biggest there).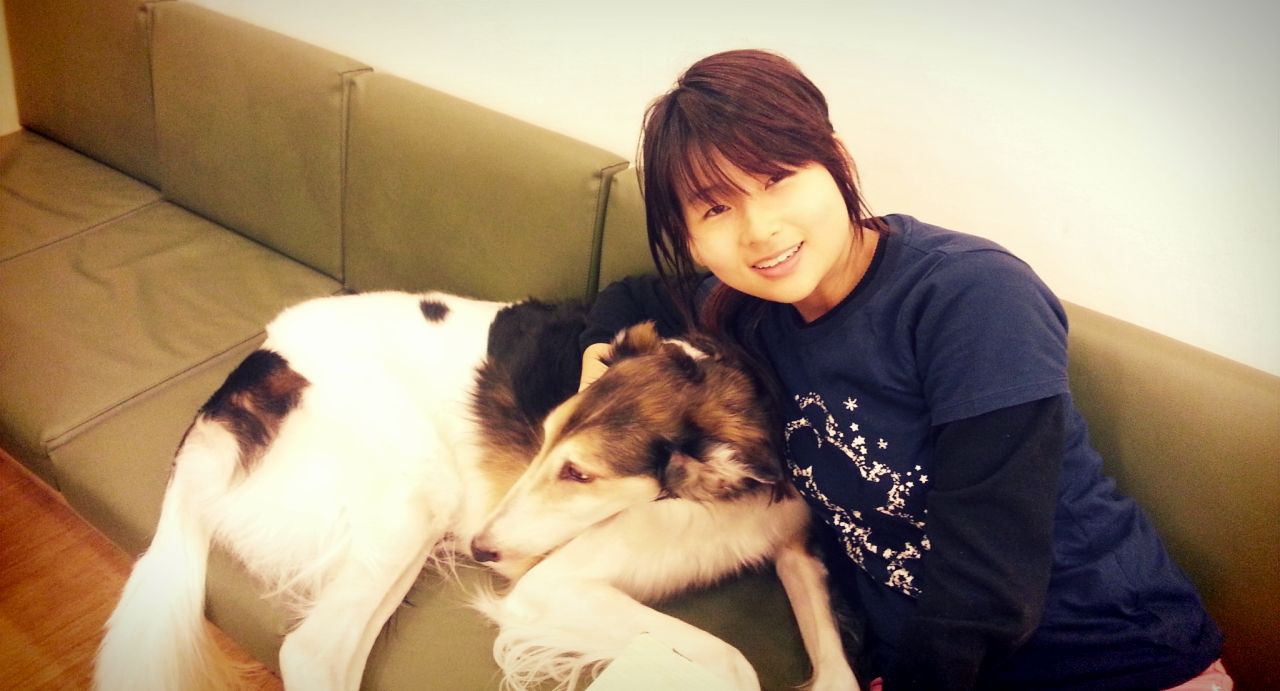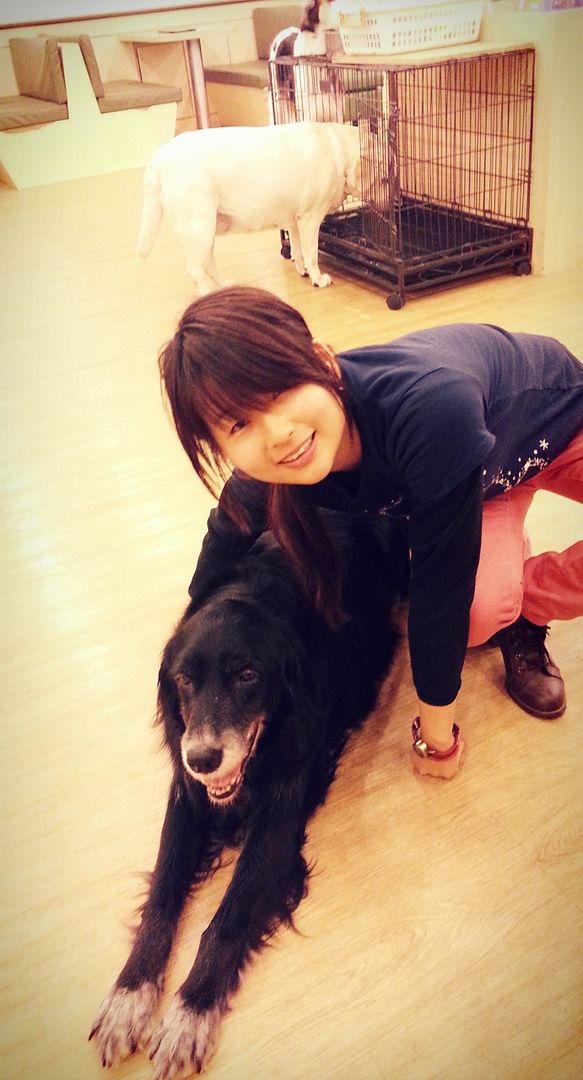 the black fur is so smooooooth.
this sausage dog is so huggable hahah.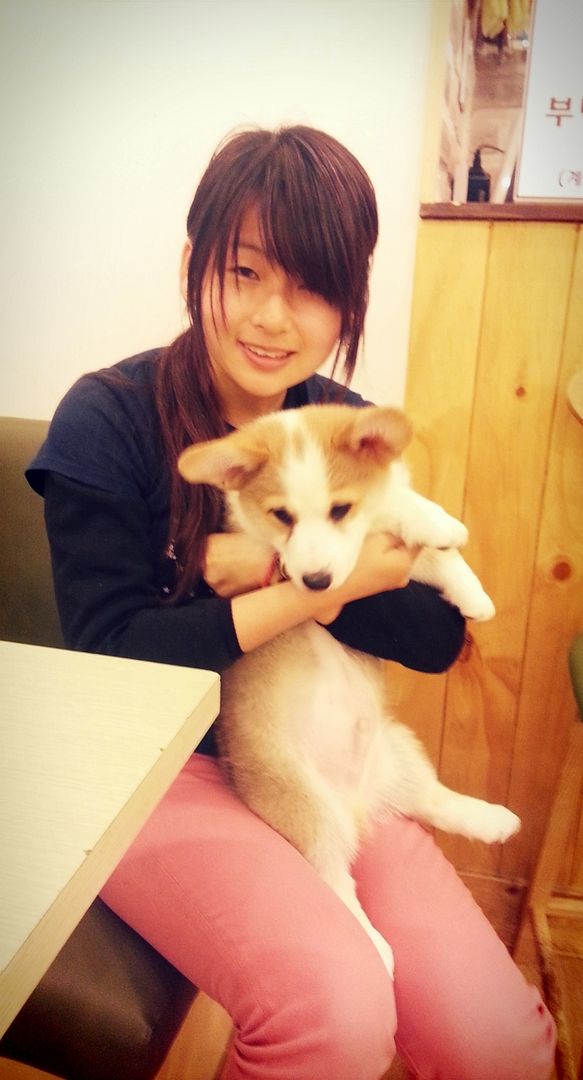 i like the dog's expression here! awwwww
and this one looks like a little lion!
you can actually buy dog food to feed them which we did, but just beware that they'll all surround you like in the first photo.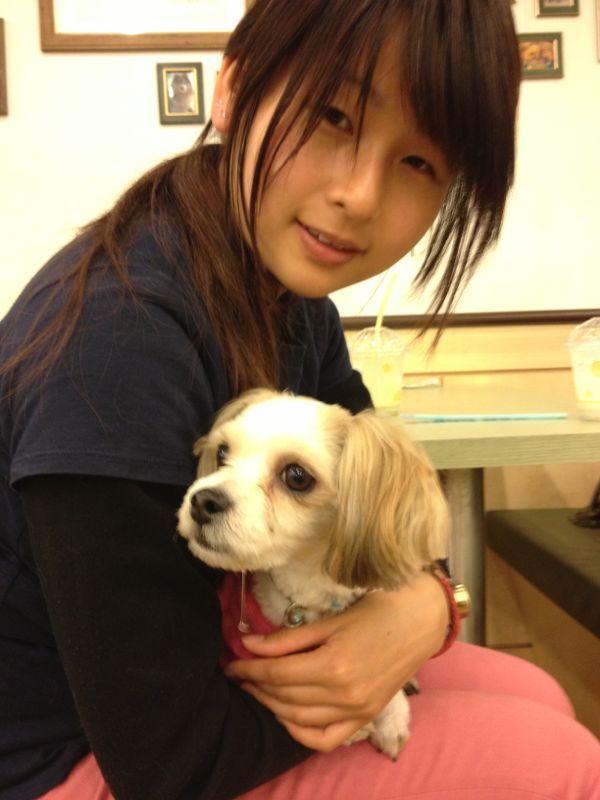 if you like dogs, you should most definitely visit here. the only thing you need to do is buy a drink and you can stay however long you want. they have more than 20 dogs, the little ones were in another part of the cafe. all of the dogs are friendly and obedient so as long as you don't do anything funny to them, they won't bite you!
we ended our day with shaved ice at hyehwa. it's like >8k per bowl, not cheap. at least it's big!