woke up rather late, then went for shopping with jooa. since mr k so smartly brought pants only, it makes getting a present all the more easier. it was about an hour ride to the shopping district and in the end i bought 2 shirts and a pair of pants (which didn't fit T_T). seems that there was some traveling planned but we spent too much time on shopping and woke up too late, so we could only skip straight to dinner after a short walk along the beach.
had buffet at a hotel, and it was really worth it!! except for the music on the loop, the ambience is actually pretty nice.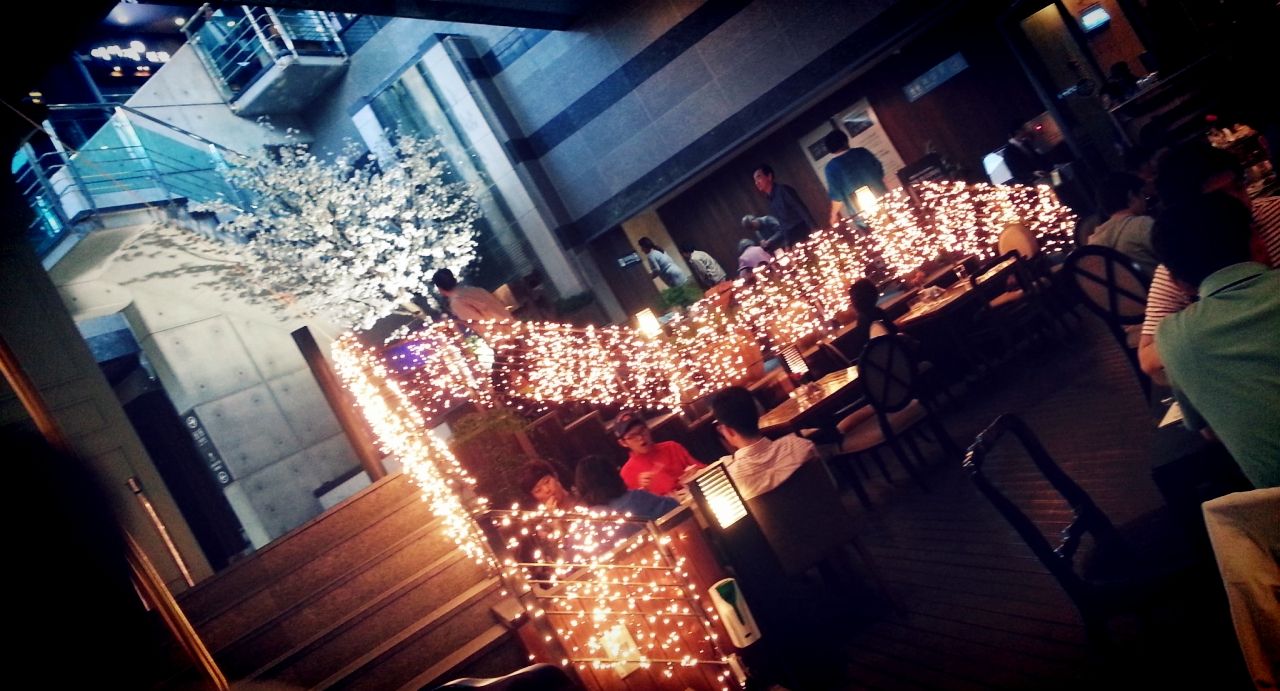 it's about 45k per person.. but just take a look at what we ate!! the appetizers look so pretty.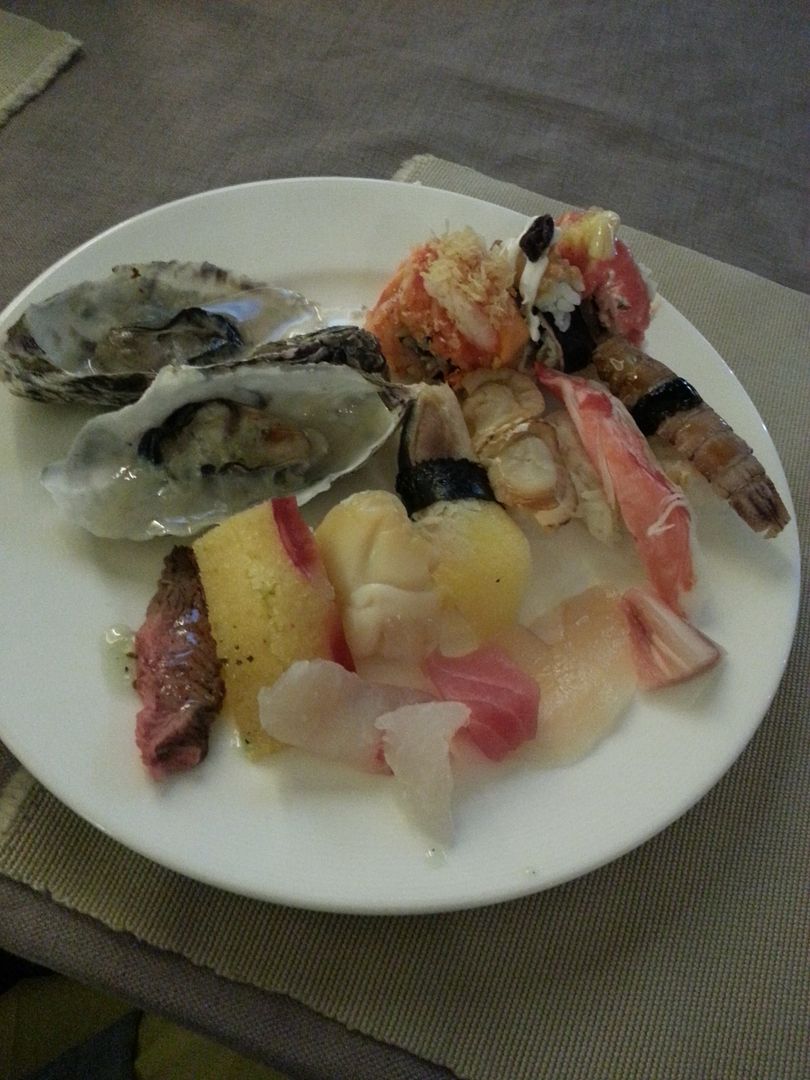 this is some kind of herbal soup and galbi-tang 갈비탕 but it's too black to see anything. zzz. and i spammed the mussels. hurhur.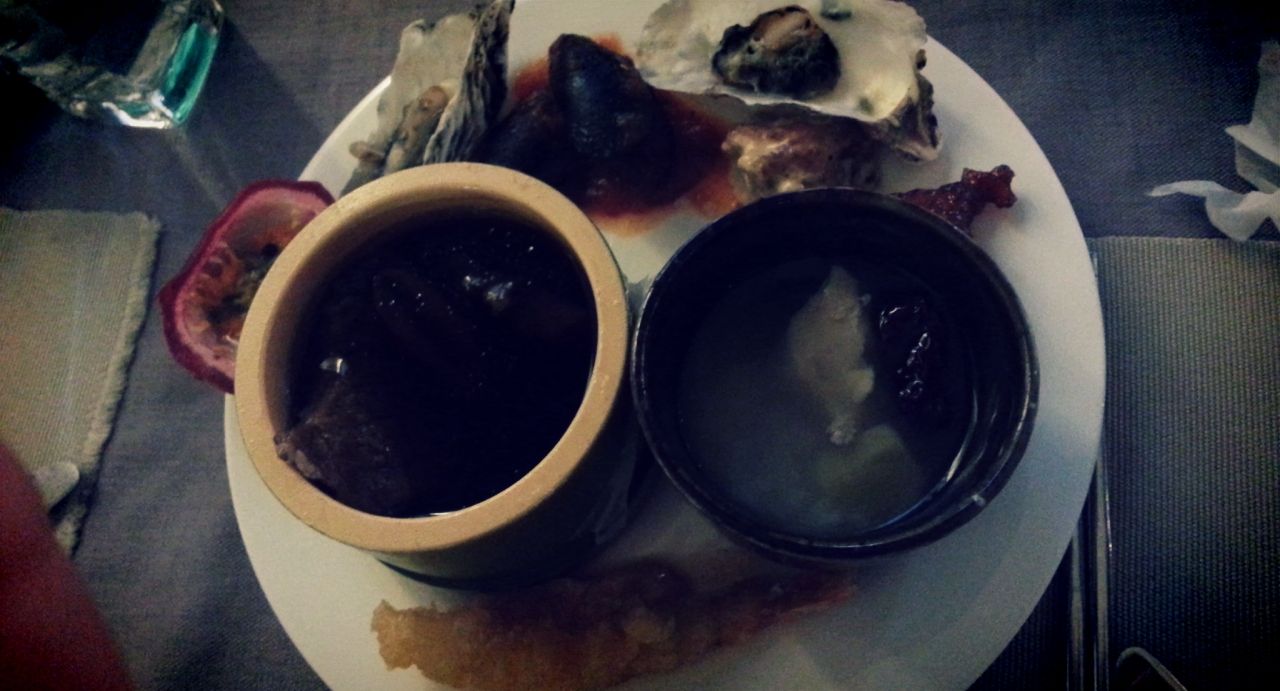 and desserts! ice cream is good~~ cakes were so-so.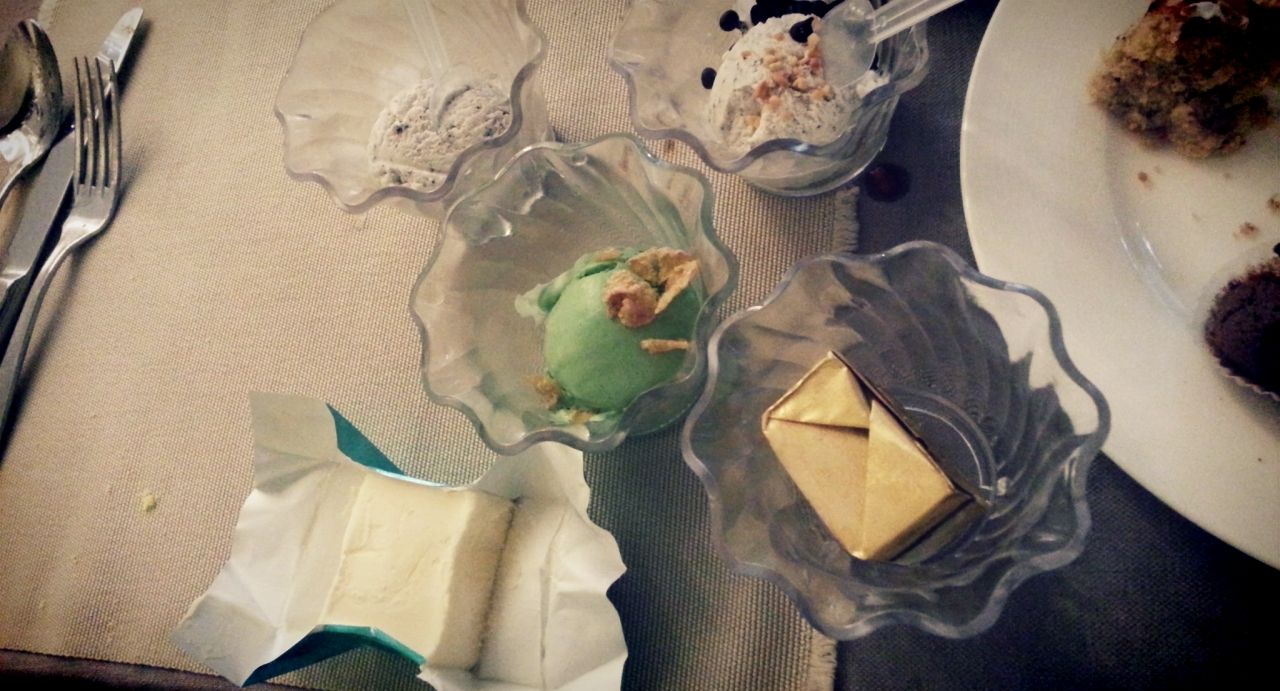 and here comes the best part of the buffet - king crabs!! i don't know what they used to steam it but it's so juicy and tasty!!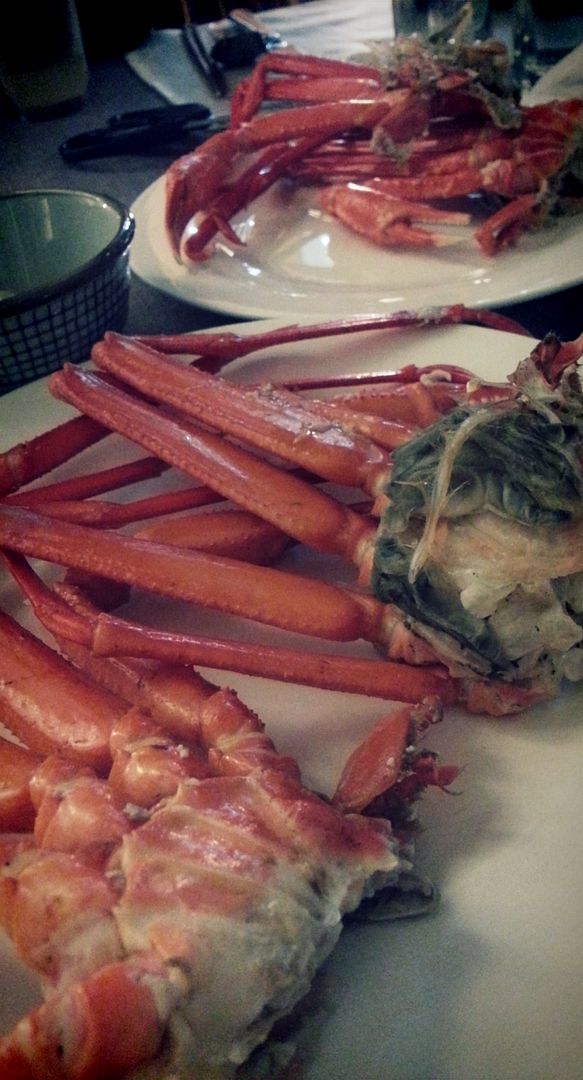 and my favourite traditional korean dessert - ice persimmons!! the flesh is ice-creamy and juicy and oh so heavenly that i feel like eating it now. yummmmmmmmmm~~
and this sums up our dinner.
after dinner, we strolled back to the hotel and played a bit on the beach.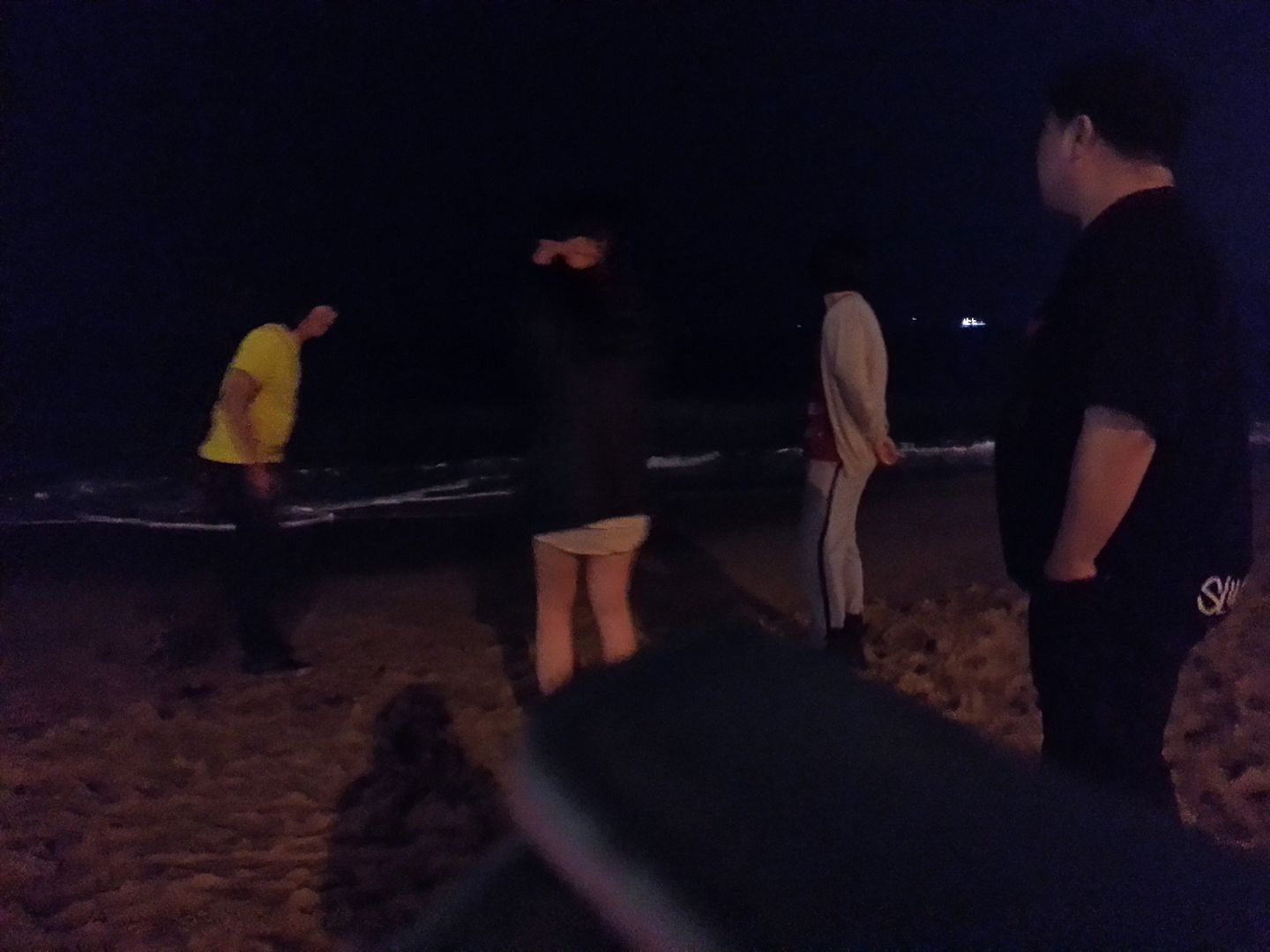 we also got a chocolate cake for sy's birthday. what's a birthday without a cake? it's too bad it's not an ice cream cake, since that's what he likes best T_T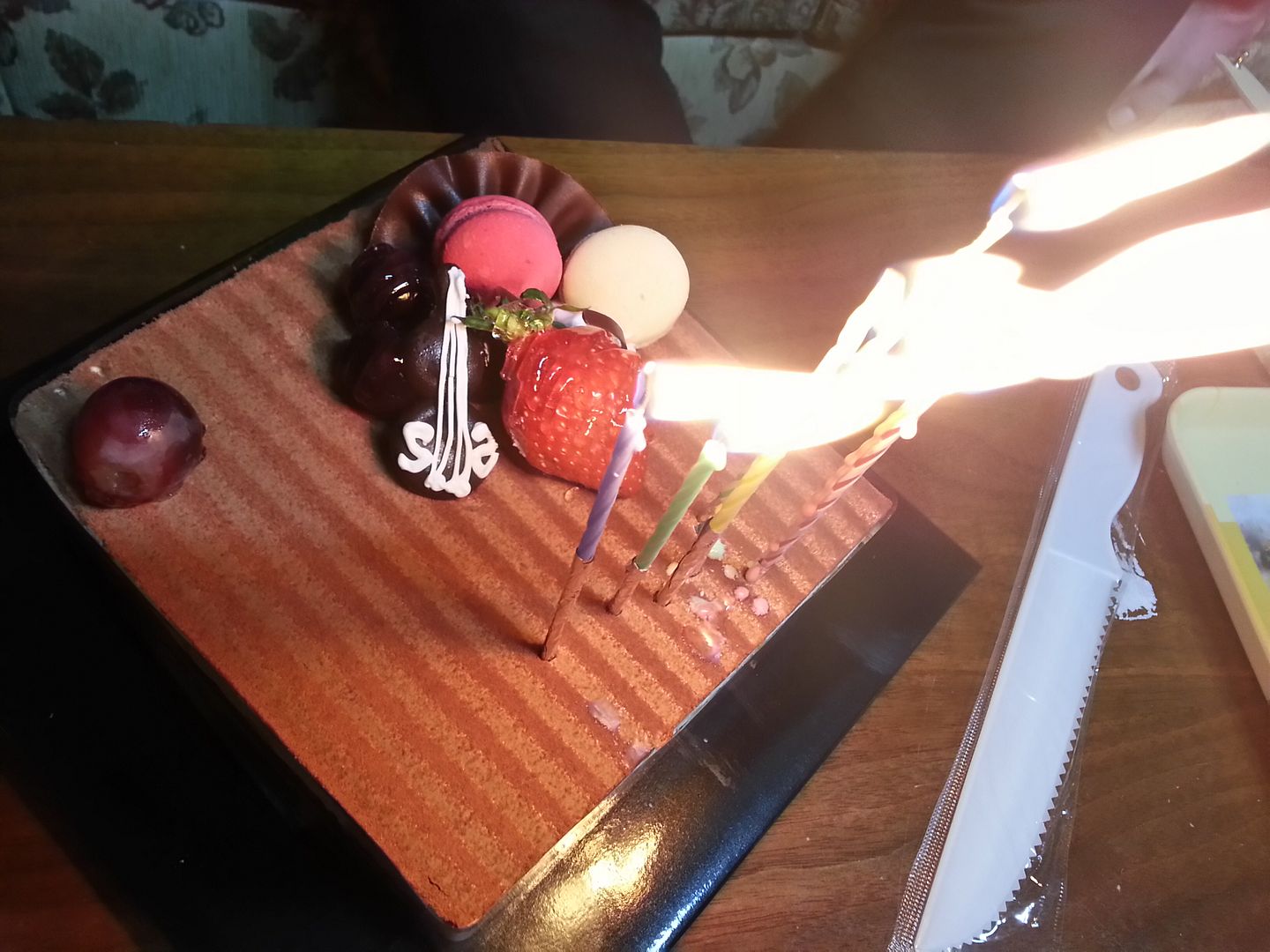 the candles melt a bit too fast though -_-
sy says that it was actually the most extravagant birthday party he's ever had. because he hasn't even celebrated his birthday in the past at all. well, as long as i'm here, all your birthdays will be awesome in the future!!!