finally a day where we got to explore busan. went over to suyeong for some sightseeing. ta-sem and waky were already gone by the time we woke up so we went by ourselves for the tour.
see the pile of sand... that looks like dung.
only interesting thing is it's next to a cosmopolitan district. lots of buildings around.
went to look for some food, and spotted 2 policemen confronting a drunkard. haha!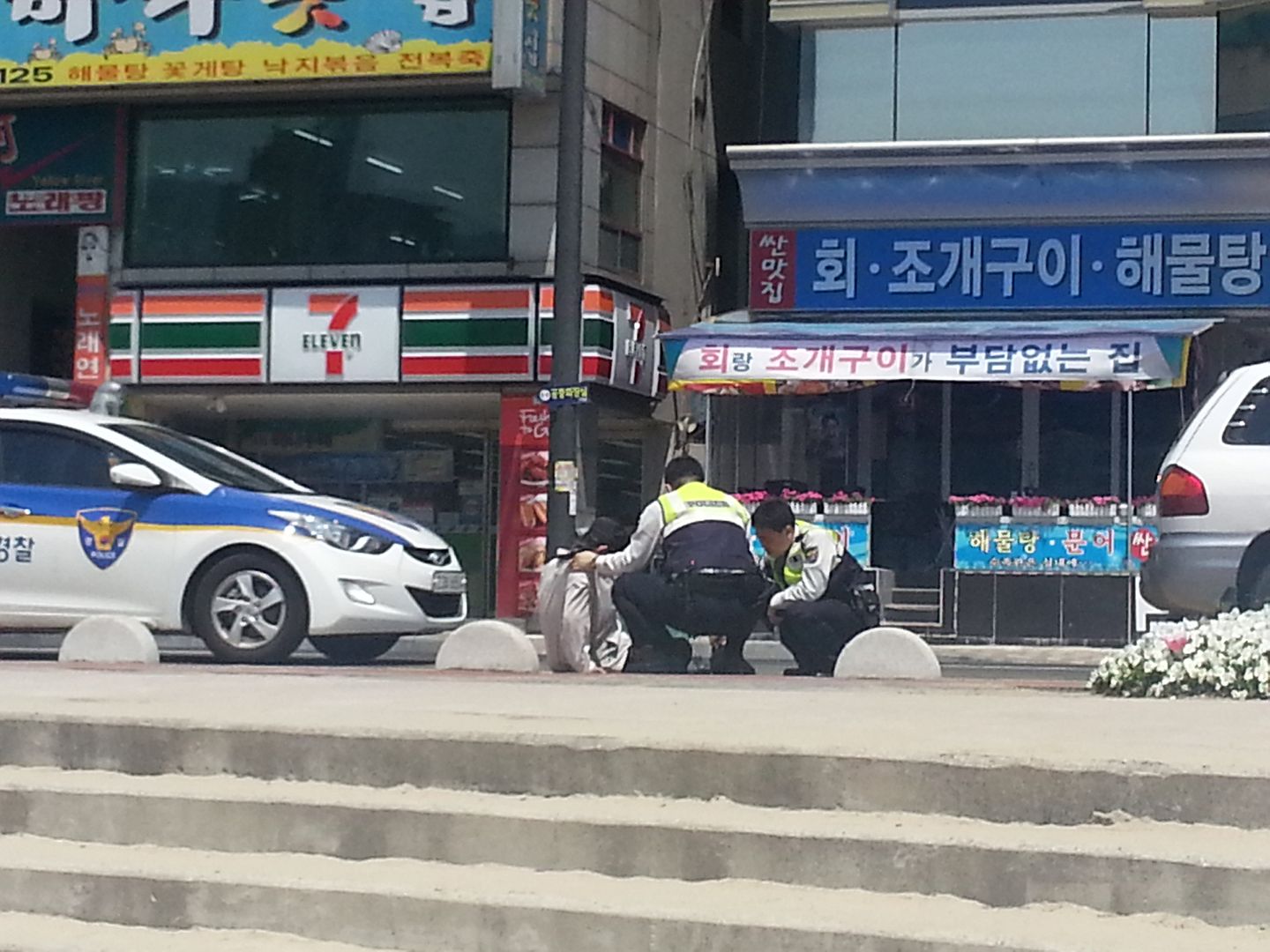 there's a lot of seafood in the area but since it's a tourist spot, it's actually pretty expensive. about 50+k per person. the buffet was so much better... still it was delicious!
and the raw stuff... sashimi was crazy.
and finally a spicy fish soup 해장국 to wrap things up. i wonder why they never end their meals with desserts. tch.
and a summary of our seafood feast...
MBS is developing their branch here!
but it seems that it caught fire...
we took a taxi to a theme park but it seems that it wasn't operating due to lack of visitors... so we visited the biggest shinsegae shopping centre in korea.