so i got dragged to clubbing after a birthday meal with XM. figured since i didn't spend bday with her nowadays, i should just dedicate my weekend to reminiscing the good old days. 00 is right in a way, if you don't do something weird/extreme once in a while, it's really hard to remember what you spent your time on.
we had dinner at illuma's yayoiken then went to catch the Hobbit. after the 2.5hrs show, we trolled around with some trick-eye paintings located at the top floor. haha!
we then moved over to clarke quay for vice since we could go in on the guestlist. wheee~
since i didn't bring any make up with me, had to use xm's stash. selfies!
i think the most amazing thing i saw that night was the champagne fireworks. they come when someone orders a bunch of 10 bottles for $1400. and they came in 3 times... woah. these people...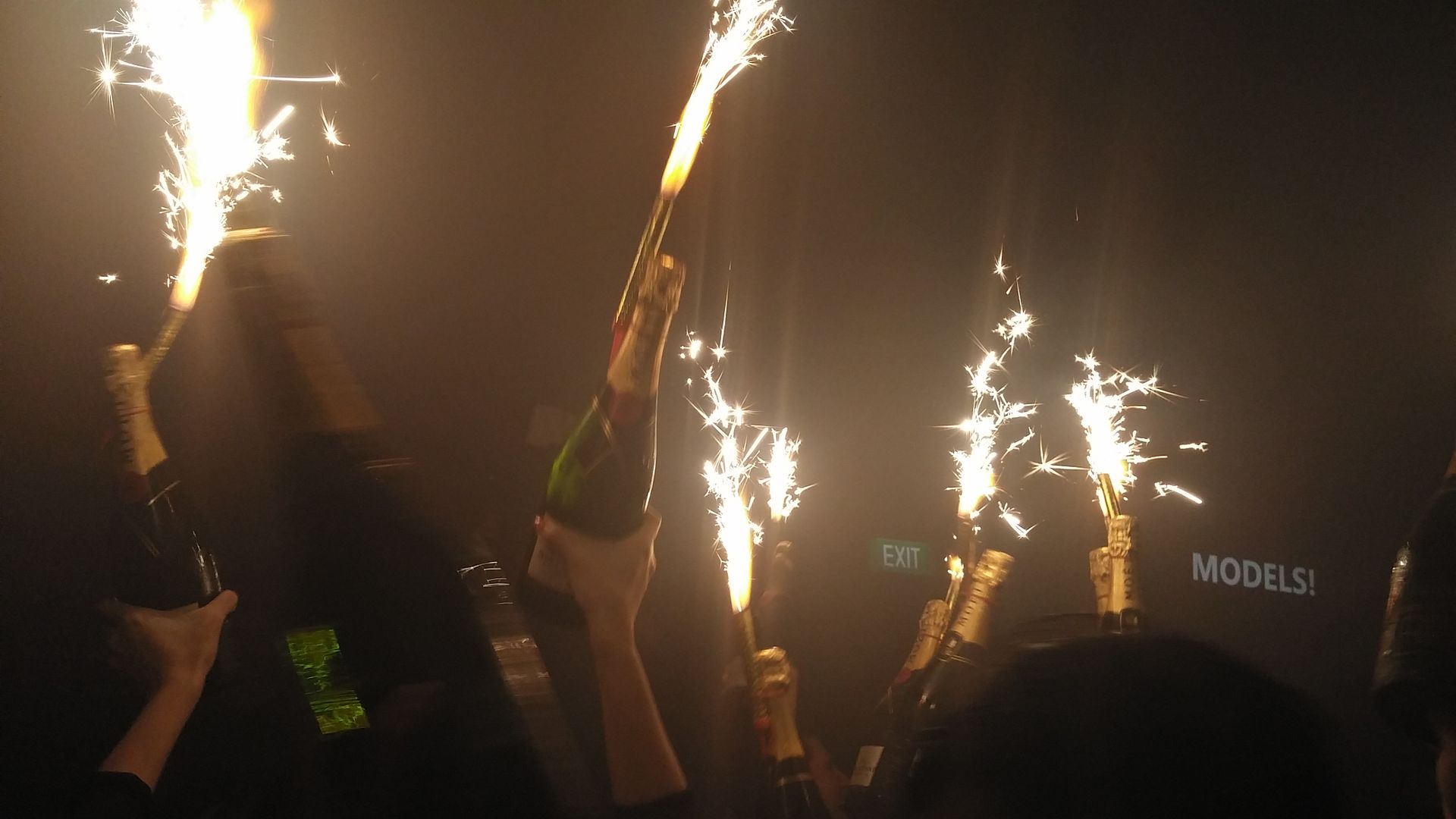 we partied till about 3 plus, then left for another club at raffles. i was too sleepy and we had to head home 4-5ish.
it was another episode at xm's place as there was a black-out and her family kept entering her room to check. i was bathing in the dark and my friend was knocked out in a funny state. she might kill me if i blog all these out so...
we still woke up 11ish for brunch with cheryl and her bf. long time no see~~~ ate at this modern like cafe selling fusion asian/western food.. food was great, albeit too oily. but i wouldn't recommend the drinks. tasteless!
the cubelike thing for espresso is quite cute though.. you pour milk in to melt the espresso cubes and drink them.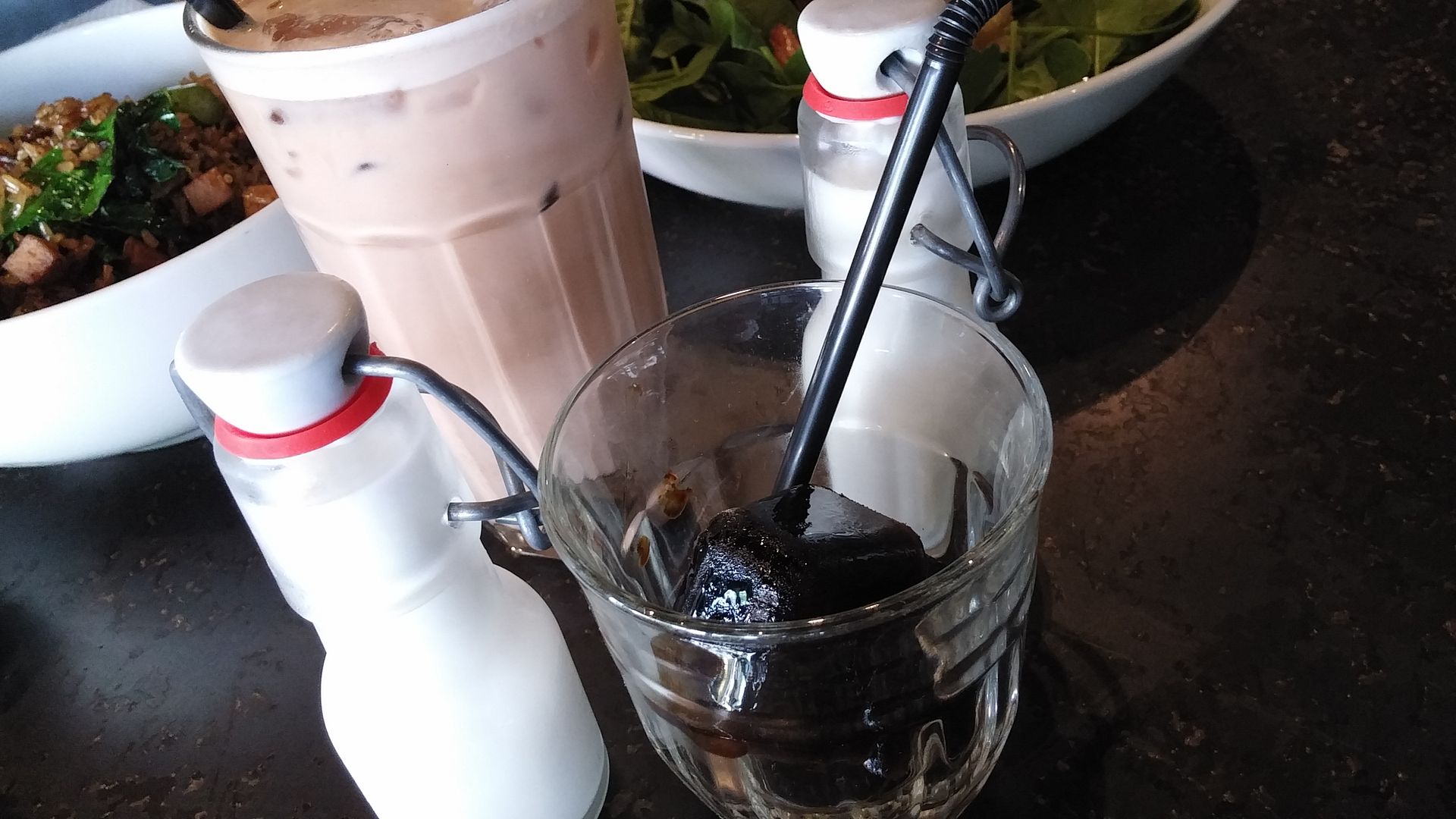 believe it or not, we continued eating at bukit timah market after this. hahah! also played around with the selfie sticks cheryl bought. $7 only, so cheap! so me and xm bought from cheryl.. lol.
then we decided to catch a movie at causeway point - the seventh son. having friends who drove around is awesome. i went home quickly to change after being in my previous day's clothes for almost 2 days, then we came out just in time for the 5pm movie. it was ok, not too wow but an OK movie to pass time. dinner ended up at rebecca's house cos she was making chicken rice with her husband.
it was a pretty fulfilling weekend catching up with my friends of over 15 years...!!!