nature buffet or jayeon byeol-guk is the last on our buffet list to try. it's located at gangnam. we went in straightaway, without any queues! this is the cheapest amongst the 3 korean buffet place.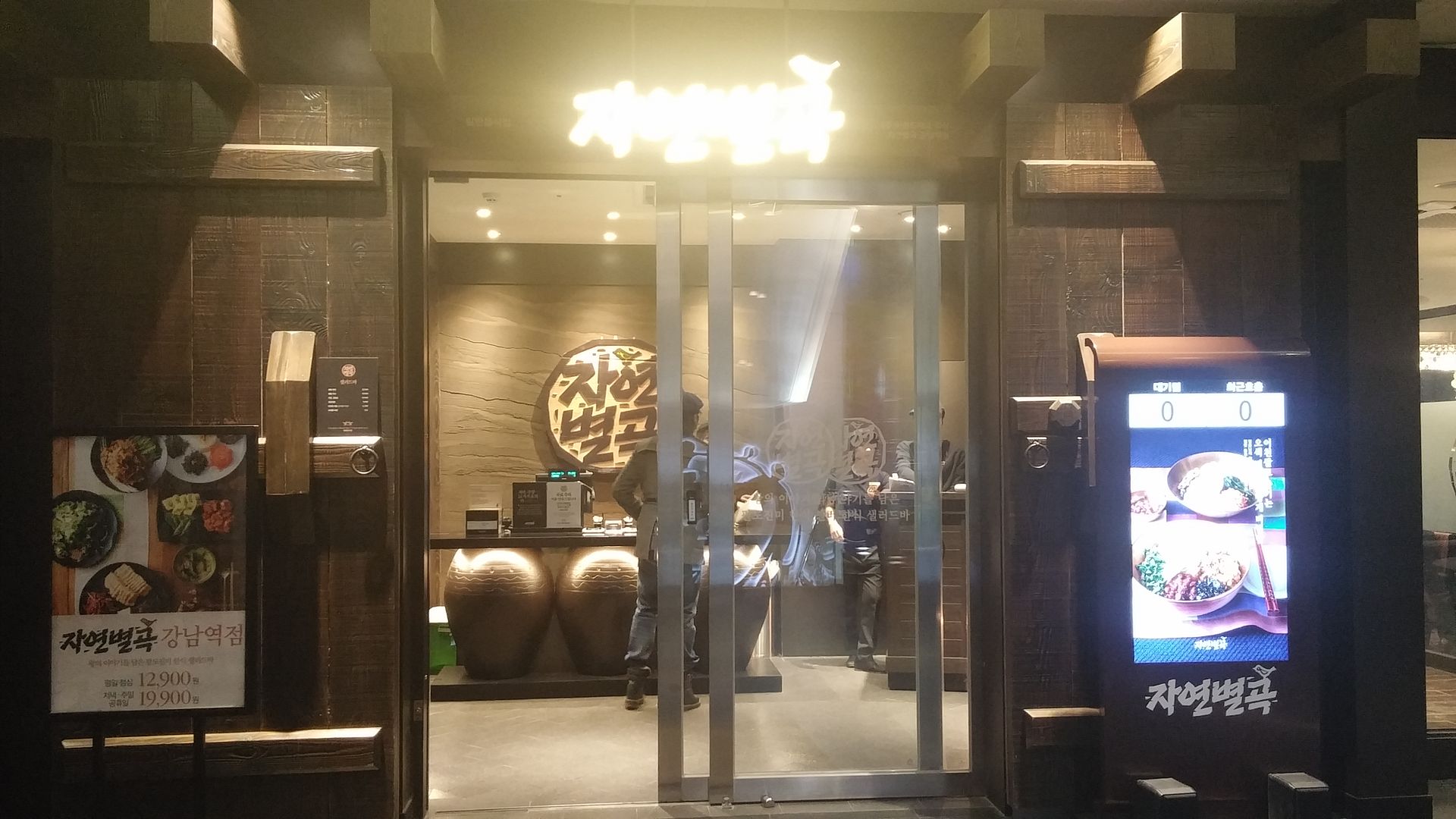 even though the taste lost out to its competitors, the interiors are definitely the best out of the 3.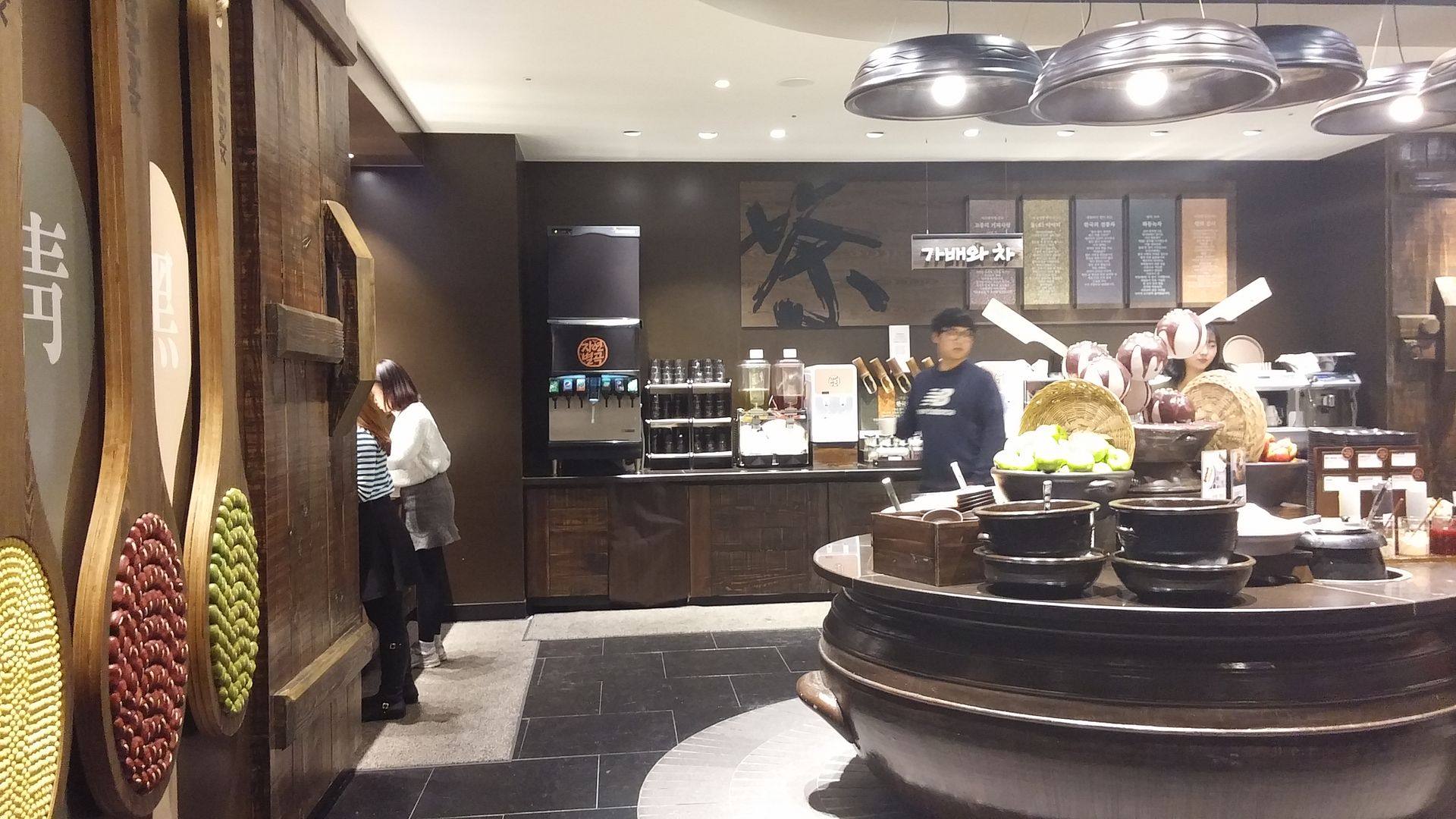 i like the tea corner too
i like how the plates have separation too. makes the food look good!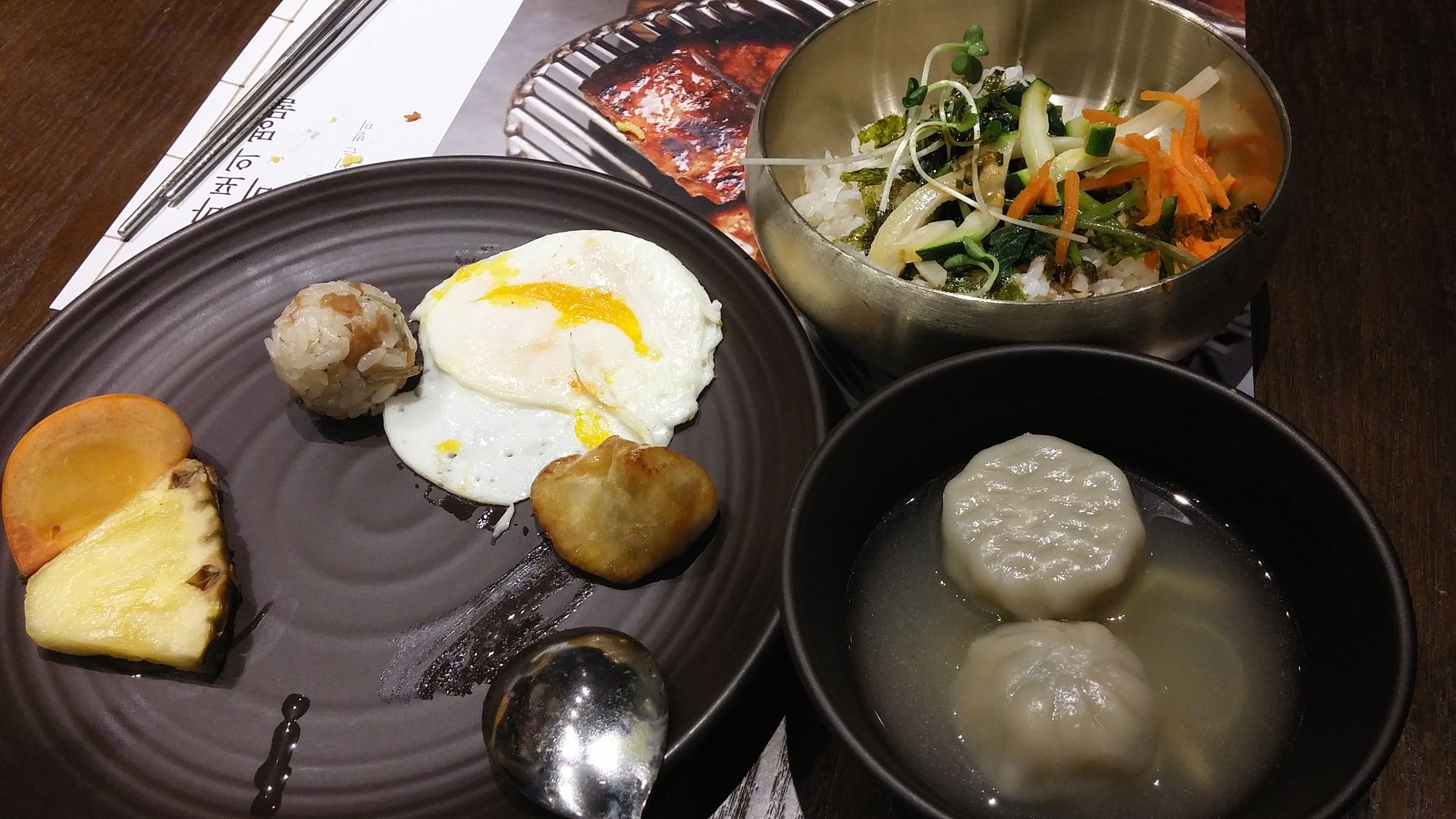 dessert was slightly better with 3 favours of ice cream to choose from. also had oreo bits to spam with~
after dinner, we went over to the theatre to watch sang-ui-won / The Royal Tailor (starring park shin hye). however we were too complacent and the tickets were actually all sold out!?!?!?!? did a quick check and realised samsung coex might still have a chance and we immediately took a 10min taxi down to get the tickets.
when we booked the tickets, there was a bit of problem with the system and our tickets didn't dispense out. thankfully the sales personnel helped and we managed to get the last 2 seats just 5mins before the show starts, with some toilet time to spare too!!! phewwwwwwwwwww.
check out the trailer for the show here. if you're into clothes making, i suggest you to check it out. i love hanbokh and the pieces made inside were definitely stunning.
after that we went back to yong-in, and had more curry hehe. this time 00 prepared some famous sausages called johnsonville, which is said to be the originator of all sausages. legendary sausage sio. and that is how sausages became known as johns. lol.