ok, this is actually not my project - i've just been commissioned to work on it. it's giving me a pain for something so simple actually, because this PVC is hard to stitch properly on without getting stuck in the pedal.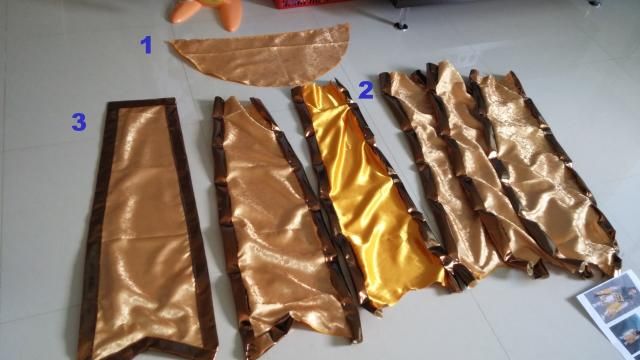 1. i have to cut off all the pieces first, pin them together and stitch them with the machine.
2. then i have to cut all the pvc bias tape, sew them on one side, and pin the other side down
3. and lastly is to place paper on top and bottom of the brown pvc, stitch over them and tear off the paper. then repeat the process for the bottom and top. have to stitch 2 separate pieces in an arrow shape before sewing them on the edges. it is horrendous i tell you. gahhhh.
i took the whole day and i've only managed to reach this far. bleah. 1 piece completed to far T_T 5 more to go....
maybe i would rather do seaming than pvc bias tape. mamaaaaaaaaaaaa!!!!!!!!!