i actually tried to finish off rune knight because denise wanted to shoot her wanderer. but guess i won't be able to shoot this till i bring this over to japan, do this solo or wait for her to be back from japan. in any case i'll just post the upgrades and the finished parts anyway....
the skirt was quite miserable previously so i just spam some lace on it. oh yeah i did all these while watching the king's face (pretty boring drama bleah)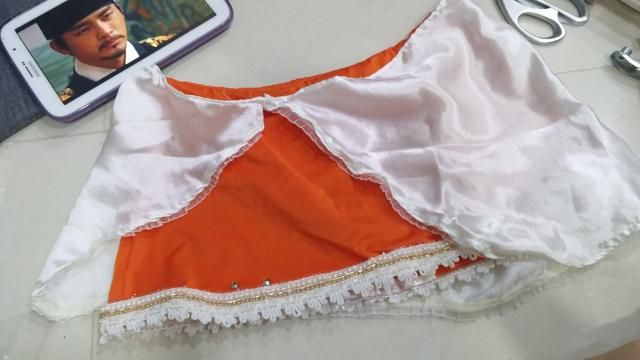 i redid all the wing crests cos it was turning yellow and looked horrible too.
this is the before pic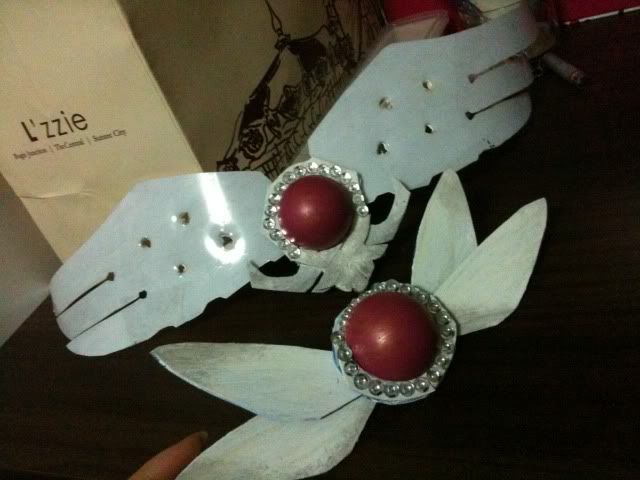 and this is the after-upgrade pic! looks more convincing now i hope!
added some lace to the satin gold too.
some of the spikes on the shoulder was falling off too. so i resewed them on and finished off the shoulder broccoli. not hard, just a lot of taping. and it's not supposed to be well-rounded so i guess this is fine. materials leftover from sailormoon.... haha!
and finally the belts around her chest and waist area with the tear crystal. might paint the crystal pink later on...