i made a little hanbokh for CNY, for prince KJE to wear. hehe.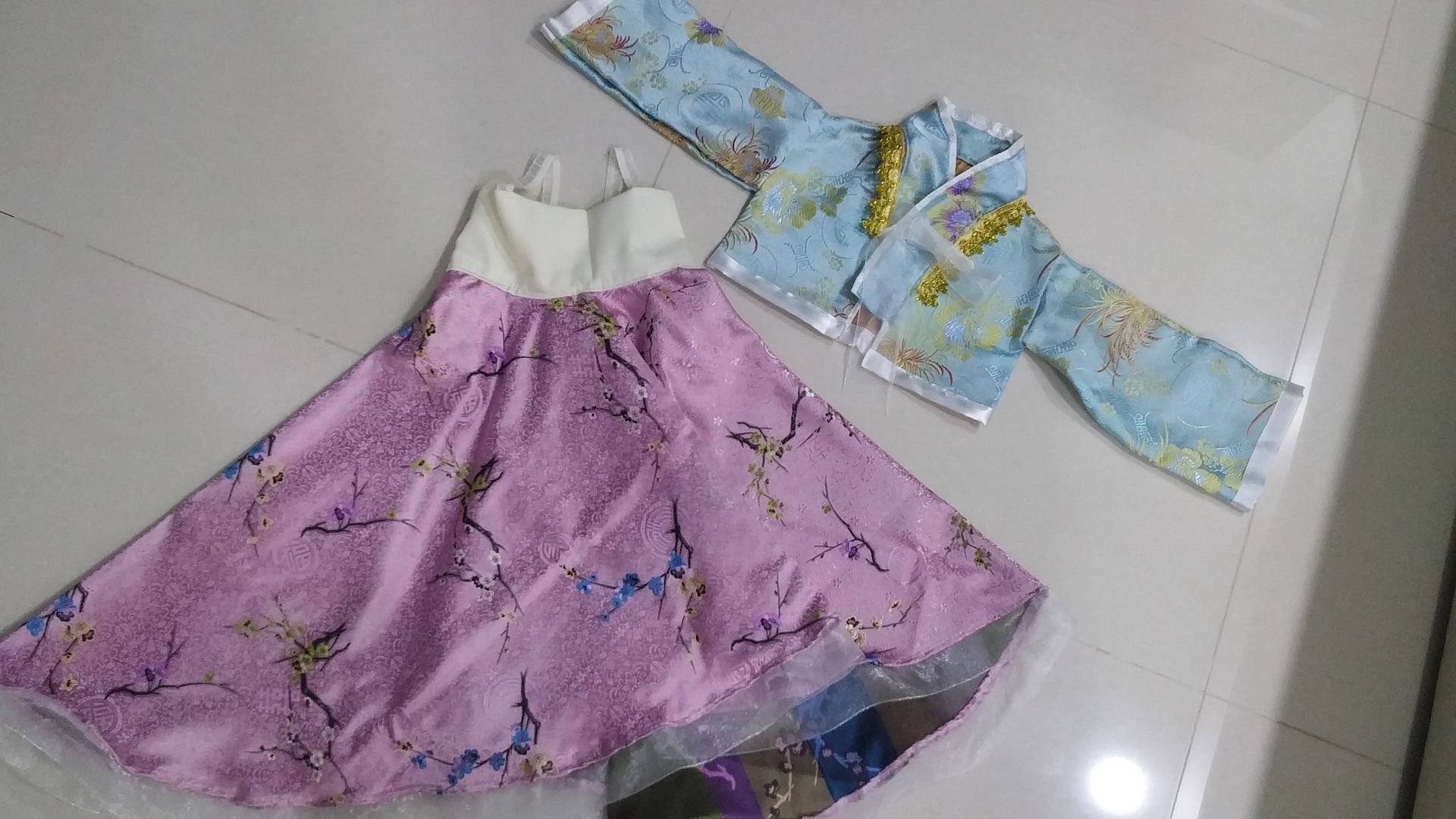 the first day she wore this i had to come back to change the skirt to a zip behind cos ribbons were too troublesome and the straps were too long. but she looked cute~! insisted on riding the little bike after we changed her. =_=
can't resist putting on wu mei niang make-up for her. lolll.