had a quick meet up with the 2 couples (denise-vincent, aya-wongyi) at clarke quay for dinner. since i was 'single' i called my other temp 'half' along, jes 8DDD. ate at the volcano ramen at liang court. it was HUGE. ordered the normal serving, but the crazy aya couple ordered the super big size, which is almost twice of aya's face. and they managed to finish everything. wow. blackhole!
ordered the tomato volcano ramen. the vege portion is crazy.. if you plan to come here, share it with someone!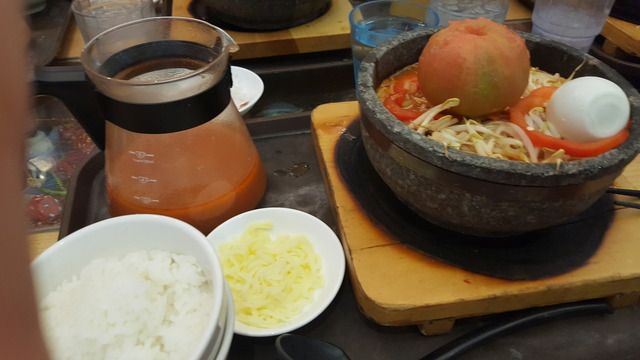 didn't manage to take a group photo so we met up again for frog porridge at chinatown, then went for dessert at okada (tanjong pagar). i had really forgotten that we had came here before. such terrible memory...
too bad jes didn't join this time so i had no other 'half', but at least we got a photo together!