thank goodness we moved the team appearance to sunday if not i'd have to attend both days.
phew! so our pitiful disney team only had me, jes and vic as the rest were mostly overseas or had other plans T_T
in any case, we managed to find some other disney people so it was great!
and so.. that's me!!
and my very chui rose
i can't do angmoh make up. i thought i had my eyebrows arched but it appeared straight in photos. yes i have the extra feelers to cover the sides of my face but i don't careeeeeeeeee who wants to look accurate but fat right. why, bu shuang with me is it?!
ok back to proper selfies. - aurora and mula 8DDD wheee so pretty and they all got ready by 1pm when we were supposed to meet at 1pm =_= had a huge struggle with my wig...
and here's the other unofficial members we saw~ i snipped all this off some random instagram and stuff so the picture is very small T_T
selfies with the other members! starting with belle and belle
sabby as snow white and matt and ariel
i realised i didn't take with the rest... ooops. but there's neptune by Xin who was supposed to be our gown ariel and her friend as uranus, who will be our cinderella. so bling bling so nice nice
we then had a mini shoot and took these lovely photos~
and a group pic with snow white toooooo
i had to go off around 430 cos i was also the judge for stgcc. took some photos with the guests pugoffka, a photographer/cosplayer, as well as handsome king. and my hair is so irritating the front keeps showingggg.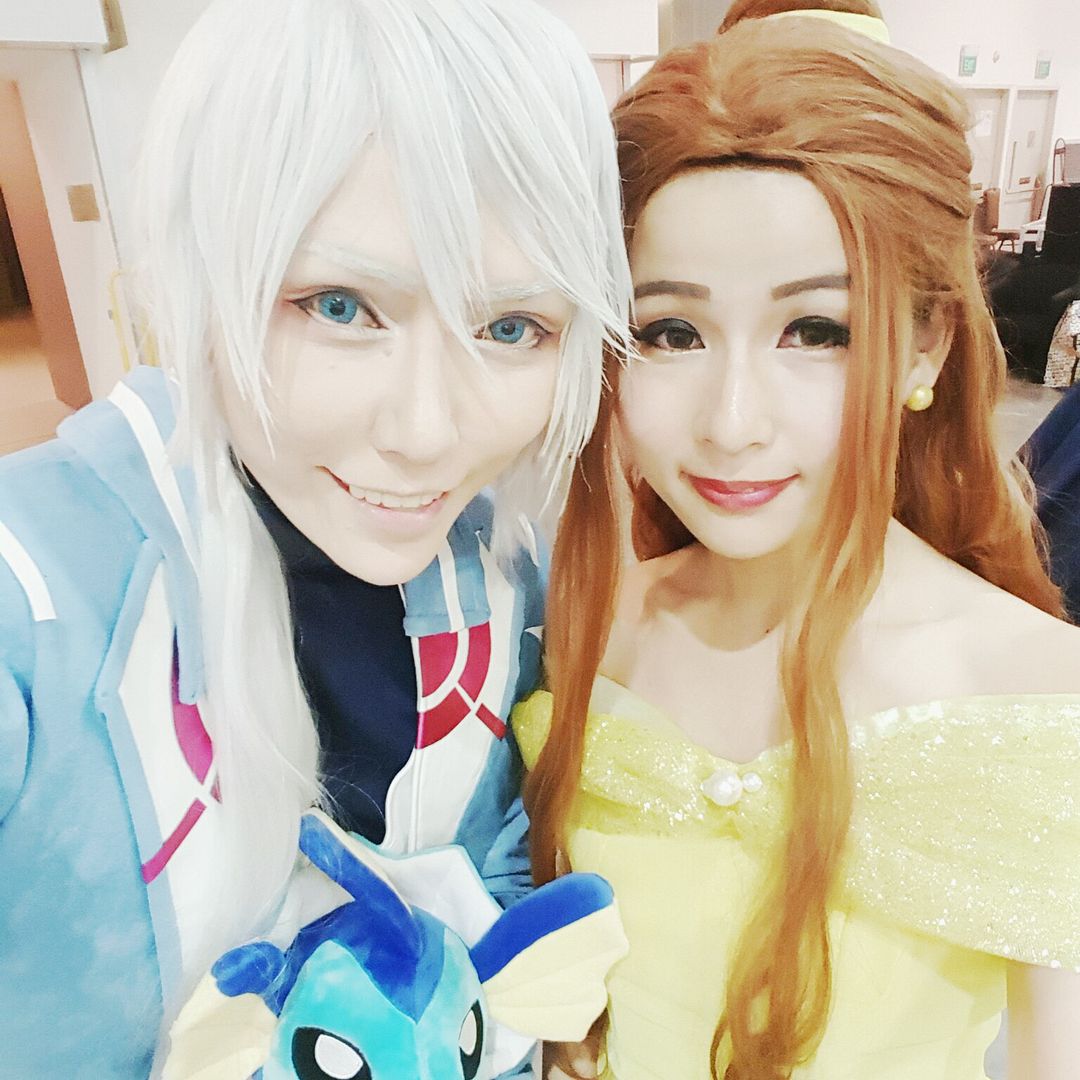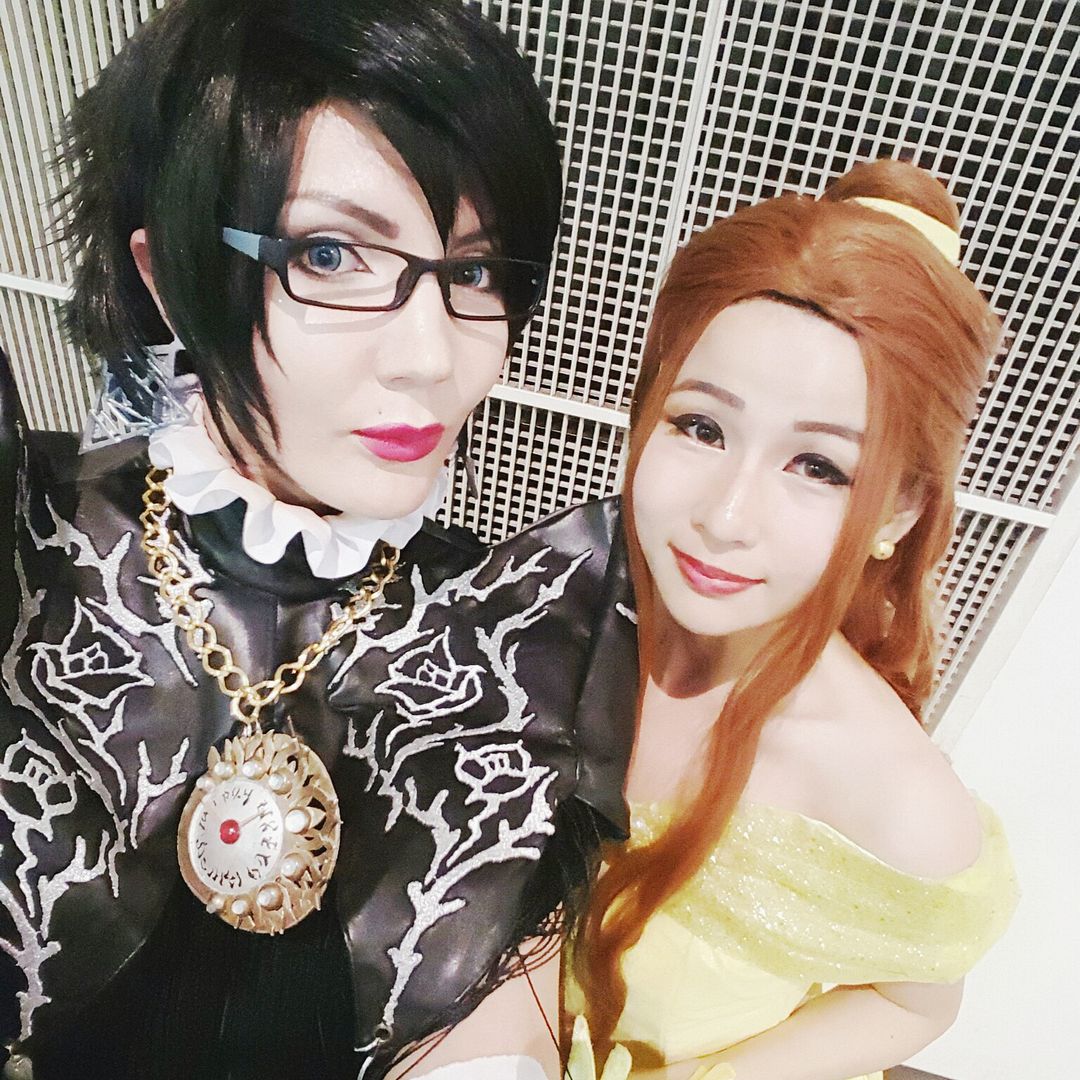 there was semi judging and finals, where the contestants walked on stage. basically the contest was more on craftsmanship so there was no performance, just posing. some contestants made the posing interesting though. my favourite was green goblin, he made a mobile ship to slide around on, which looked really cool! he might have gotten it if the contest didn't have such strong focus on the craftsmanship. oops, forgot to take a pic of his spaceship.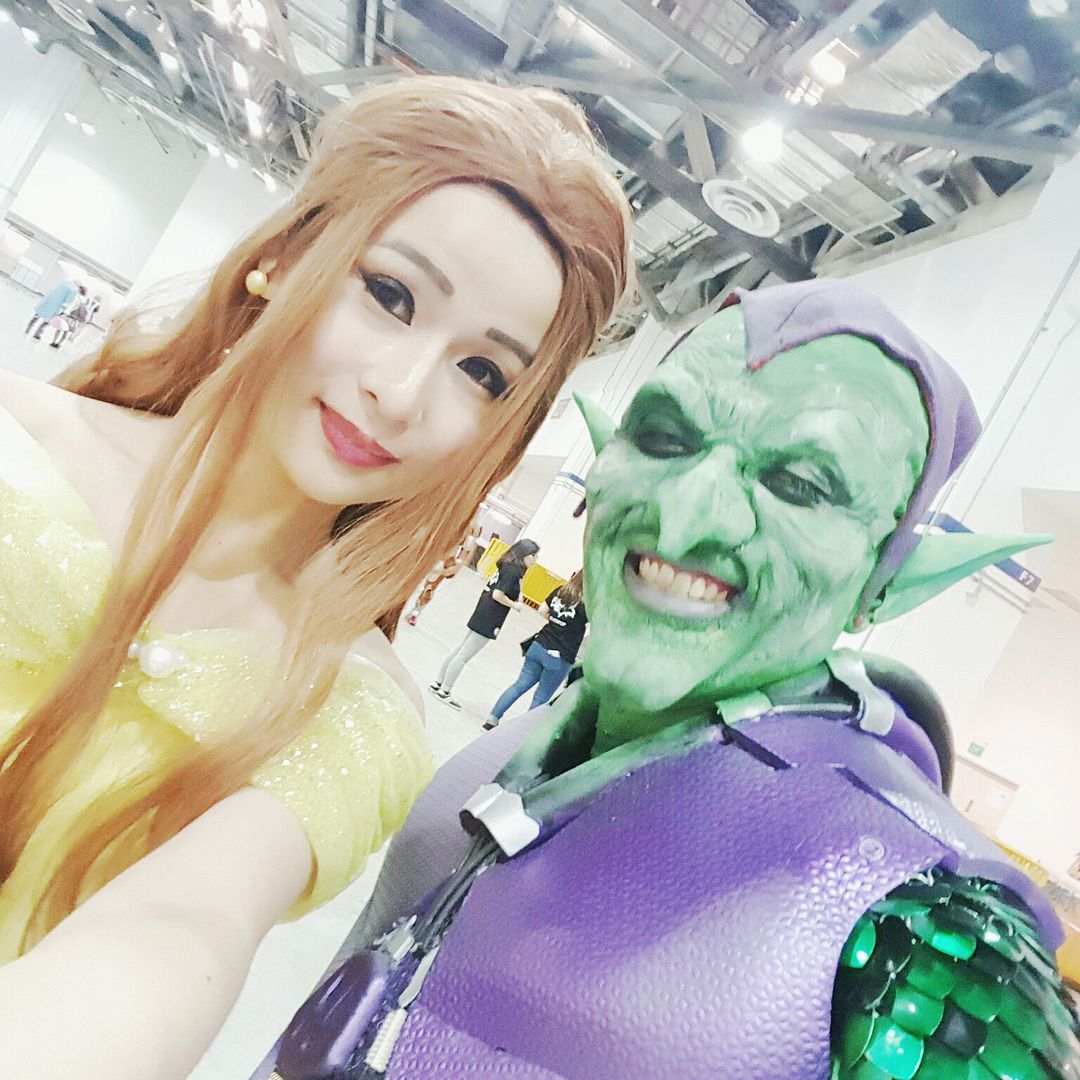 the winner was aeri, a really skilled craftswoman in philippines. her armour is forever amazing and i forgot to take her pic. dammit.
second was abraham with his bling armour - all those crazy lights and stuff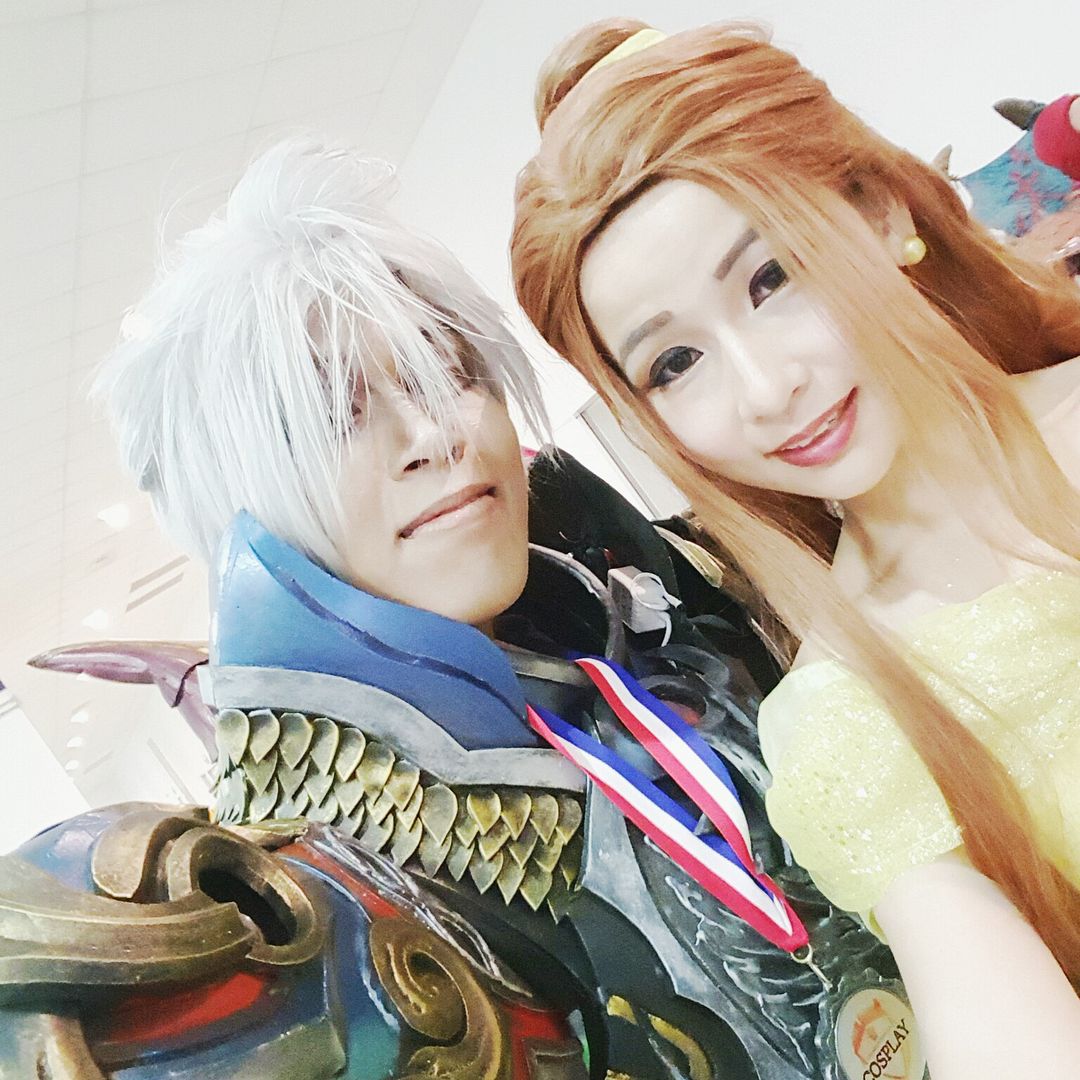 third was a 49yr old samurai uncle. his armour was really detailed!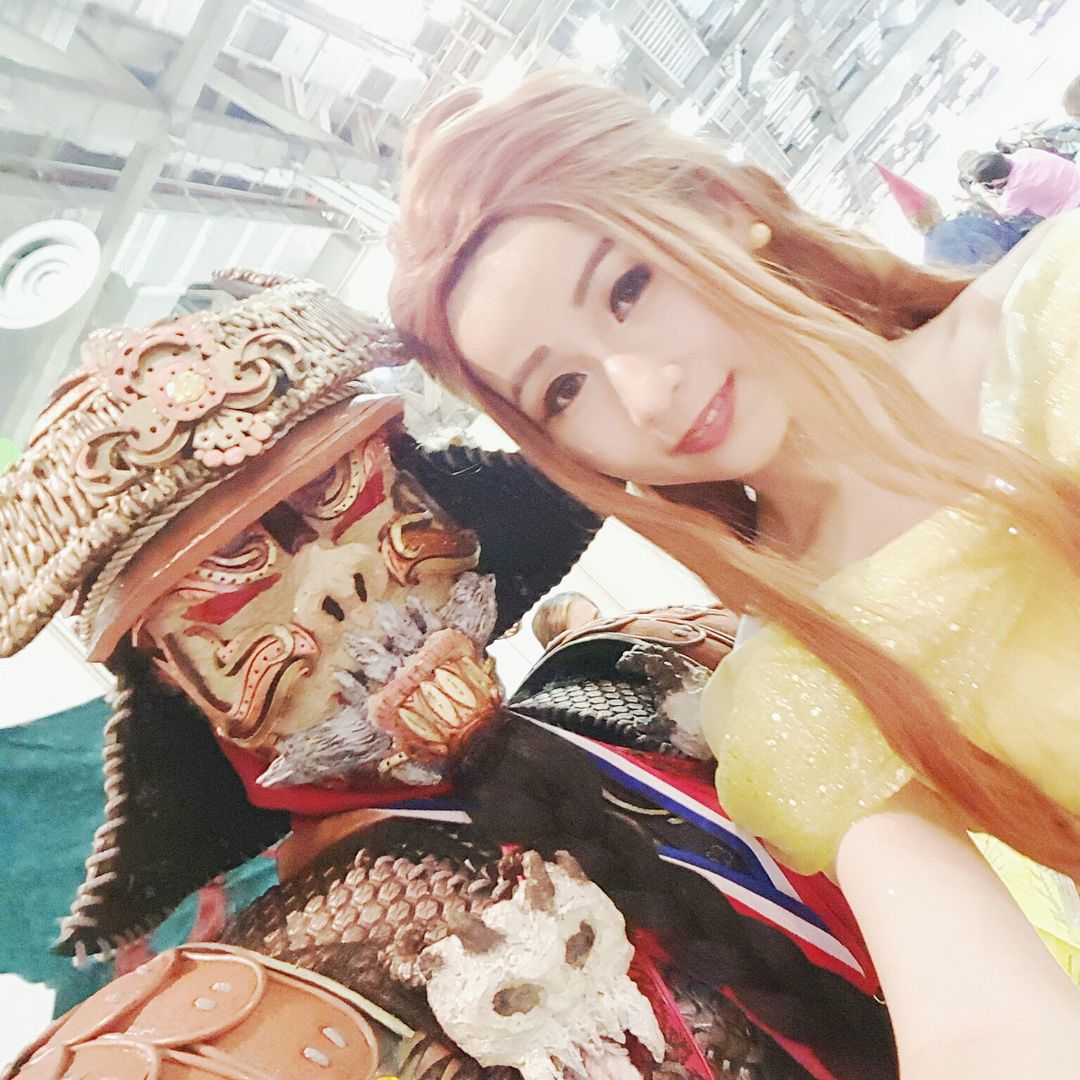 and that's all i have for the competition. i left straight after for dinner with aurora and snow white heheheh. fa moola why you bangsehhh...