i got to eat my favourite roe rice today! the owner changed so the menu was a little different, but it was still yummy and the side dishes are still plentiful, though there's no steamed egg anymore T_T there was also seaweed soup that came later.
the roe rice has a buttery taste now and the roe didn't seem as much though, so sad.
we then went to the office where i spent most of my time cleaning the room that i was given. it had so much cobwebs and dust... and then i rearranged some of the stuff and i had this!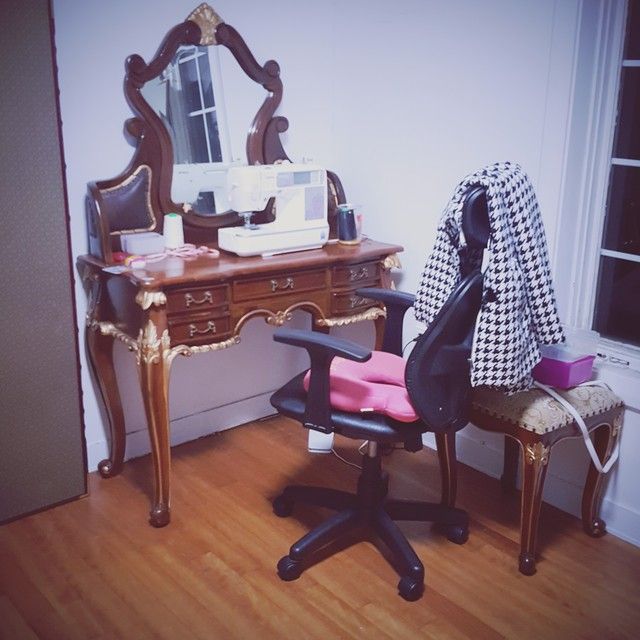 well, it was still a little messy behind my desk due to the piles of cloth we bought for the costumes i was gonna work on...
but at least i had a room now~ and mannequin! and big cutting table!