we got to enjoy a little more by walking around yongin and eating stuff that we've not seen yet. saw this tonkatsu shop just a 100m away from the bus terminal.
from the storefront, the nomal tonkatsu at 3500 won is already a very cheap price!
i'm not a big fan of tonkatsu, so i asked namchin to just order 1 set to share. we had the cheesy one for 5k won.
2 pieces is around our palm size. we had some coroquettes as well. it came as a set and all of them are of different flavours - curry, normal, onion. it turned out to be pretty filling~
after that i didn't want to go back so early to the office so we stuck around yongin and found a neat little cafe. i was craving for red velvet cake and they had it!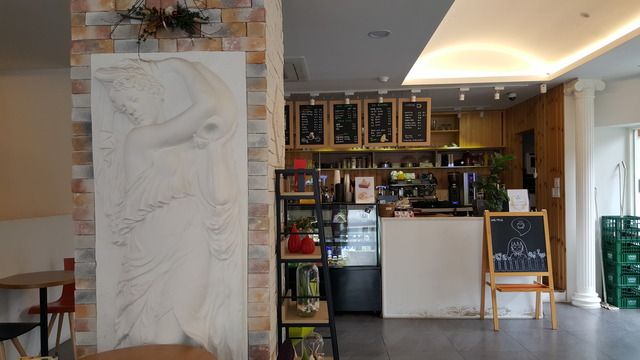 they were selling their own tumblers too. looks like something a lot of cafe does nowadays.
darling waiting patiently at the corner.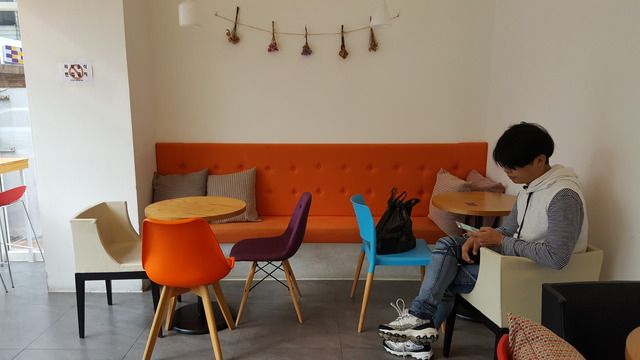 ordered the cake and yuzu tea.
the cake wasn't as good as i expected - no cream cheese taste on the cream and the yuzu is a little too sweet. oh well! the cafe is still pretty cool. they have this signature fraps which we should have tried but the weather was a little cold for me. will probably come back again to try them.
at night, we were too lazy to get out so we ended cooking udon + lots of dumplings at namchin's mom's house.
those dumplings are wicked...! nice!