DAY 2
lots of admin stuff... recordings, interviews, settling of stage storyline etc.
breakfast starts around 630-10am, and it's ALWAYS the same stuff... buffet style, but i almost always take the same things.
twitter charlie angels while we waited for the staff to be ready...
we couldn't really think of what to say for our 30secs introduction, and we look quite horrible without make up. zzz. we had like 10 retakes before we got it right... and my face was still off the frame in the end...
here's a video they streamed live for our very short interview
here is korea's (bwahhahah i put because korea rocks...?!?!?! hahahah)
at night we went karaoke!
i didn't manage to sing because when i wanted to, the mike was spoilt >:( oh well!
but at least i get to mingle around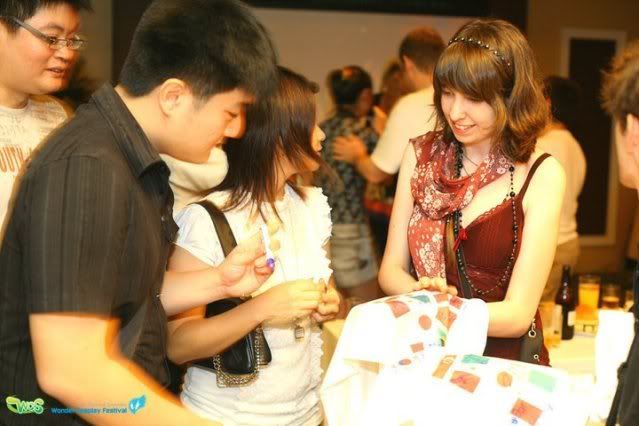 here's the very pretty denmark sisters! *oogles* proudly chosen by skye, our singaporean judge.
we went up to get tshirts with our pictures printed on it. so embarrassing. and mm was at a loss for words, i almost fainted.
well he did manage to say thank you i think???