DAY 5
it's finally the day of the competition... teppei-san sits at the reception with all the food...
tv crew spotted! they are actually doing a documentary for cosplay.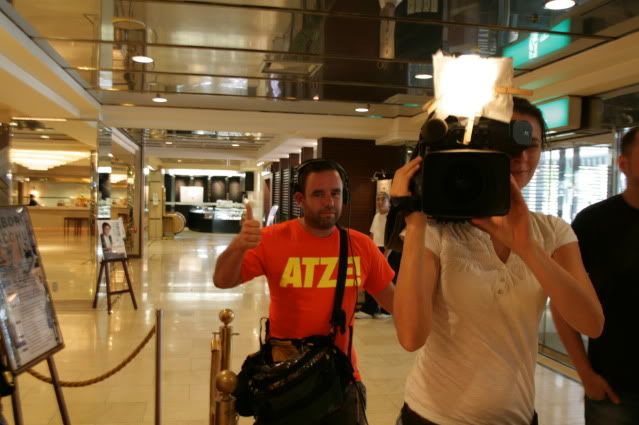 there was a brief rehearsal for opening/ending in the morning.
then we went to shop a bit at tokyu hands before heading back. spotted samurais!
we had lots of free time in the noon thus we went out again to have lunch before going back to prepare with the koreans.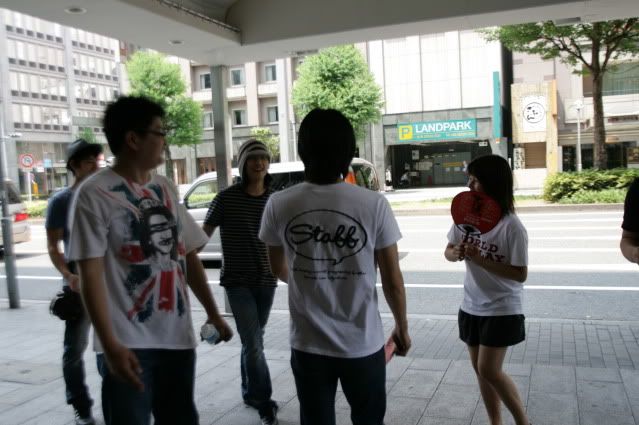 wanted to go lotteria to eat the massive tower burger but turns out that it was fully seated so we ate at a nearby restaurant instead.
while walking there, kyungmin wants us to do sailormoon song...
and then tkh says seungyong should be sailormoon, myeongseon sailor venus... etc and i am... tuxedo mask!! HOHOHO
we passed by the samurai summit mini fair... and strike a pose again =.=|||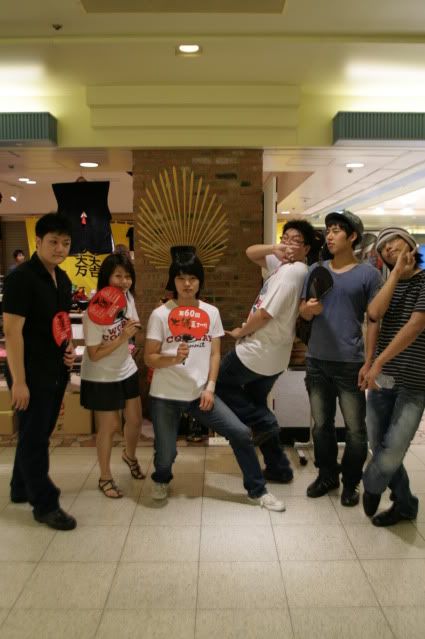 here's all the sailors! tuxedo mask takes a picture of his pretty girls.
at the restaurant, tkh does his gay sailor pose...
while myeongseon squints in disgust
tuxedo acts pretty
at night we prepared for the competition...
competition reports tomorrow... x_x