i know i was supposed to retire after wcs... so why do i still find myself sewing yesterday?!?!? arghhh must be because of email's fault... some kind of 'zutto, zutto, shinu made... cosplay yaritai' GAHHH why am i influenced!??!!?
well, at least for once, all these are requests by others that i've kinda agreed on...
so yeah, pandora from saint seiya. i haven't even watched the anime yet. bought the cloth and have already cut and seamed all the patterns.
back of the dress
front of the dress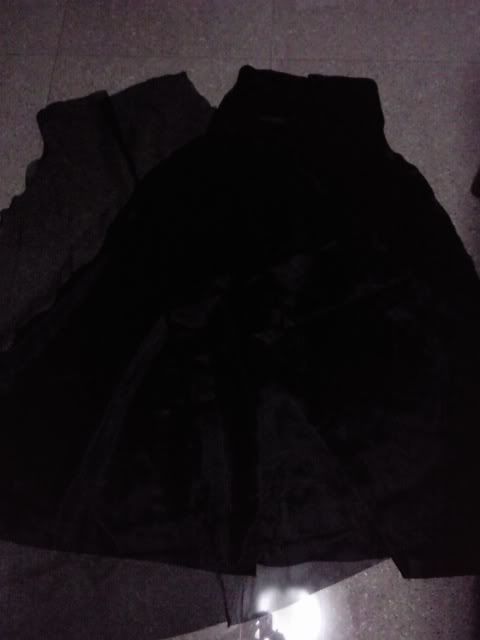 halter part of the dress
in case you didn't notice... i'm going to layer the crepon over the satin texture for a more glittery feeling. hopefully it turns out well. so.. tacking the crepon first to make sure when i sew it's secured to the correct positions
then sewing it on!
SADLY i sewed it wrongly. my satin side was facing the wrong side. so tonight or tomorrow night (since i've stuff on...) i'm gonna undo the sewing and resew. UGHHH. if only i wasn't so careless, the dress should already be done... 1.5hours to cut the templates and another hour for all the seaming and sewing. but because of the wrong sewing, i have to untack for about 30mins - 1hour. SUCKSSS. oh well, anime time...