so on the night of WCS, we went to a random izakaya to drink our hearts out.
gathering at the lobby first...
thailand and italy gets ready for their conference (yes at this late)
got to know this japanese who can speak chinese... wooo]
pata stuffs his namecard while i pose, lols
crazy night at the izakaya begins!!!!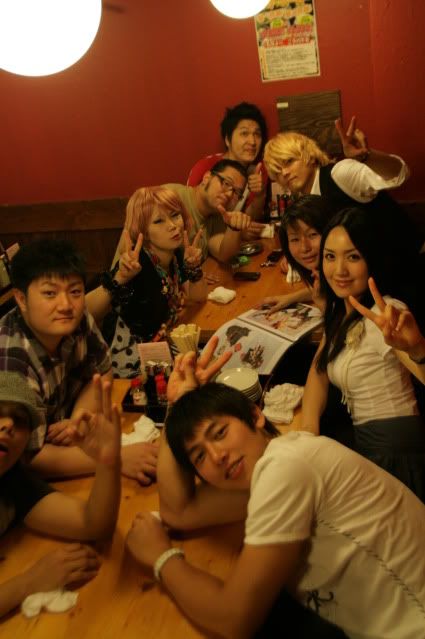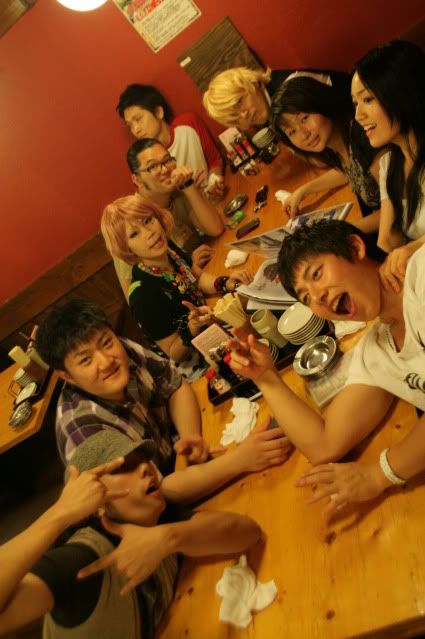 myungseon, whom we thought were sleeping, joins in the middle (the little chibi sitting down)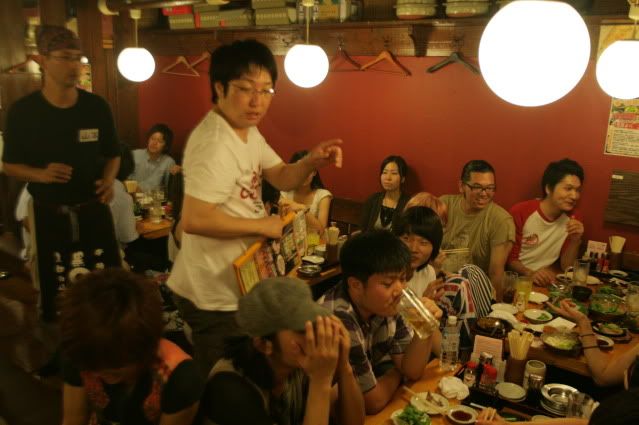 rain has fun with his fan
pura-ero-jiji steals a hot japanese!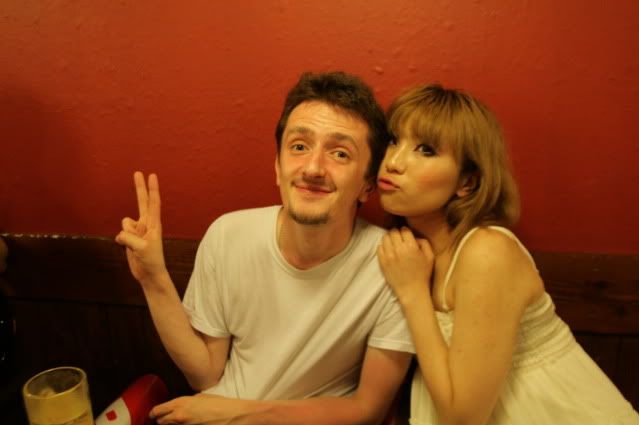 jacky tries to block our group photo, well done!
the whole night, rain was just drinking from his bottomless little sake bottle.. cheater!
bwahahh i nabbed the fan! (to fan away all the smoke on the right/left side, ughhh)
a round of ultraman pose starts suddenly...
or maybe it's the bumseon lee sailor pose?!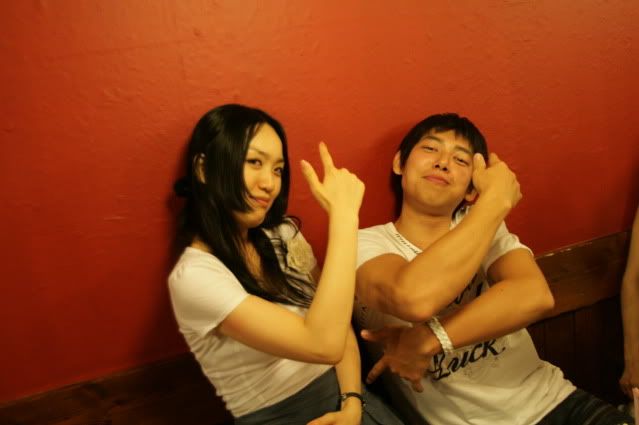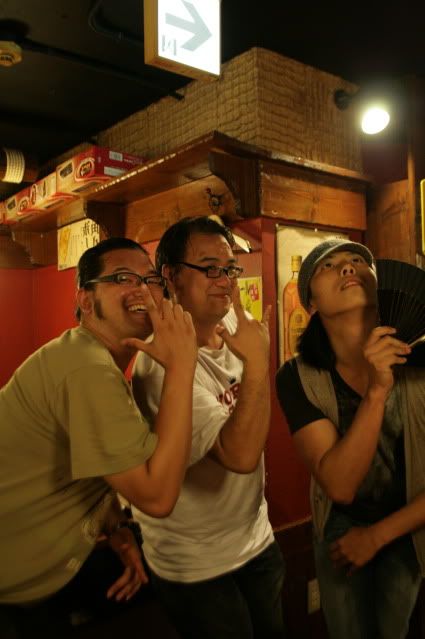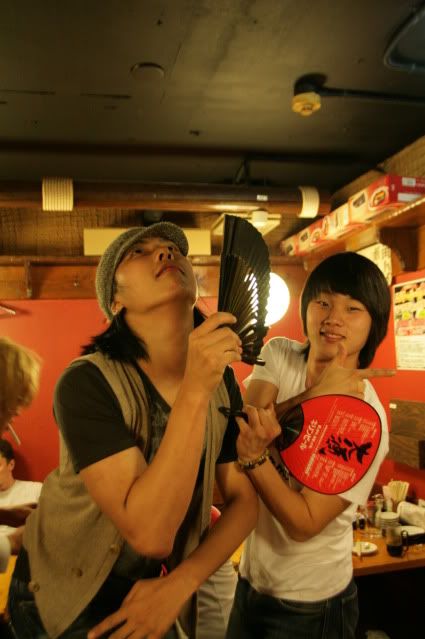 lols these people are just amazing...
oh! yang grabs a hot japanese too
this is the real shizuo...
but his wig got stolen, and yuri puts on shizuo wig...
and lee-san became shizuo!!!! kakkoiiii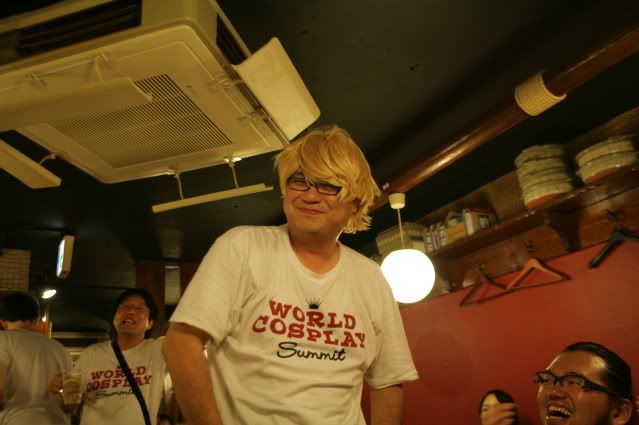 when it ended around 3am, the night was still not over...
we went to manyong-lee's room to prepare for the 2nd round.. wooooot!!!! ms flew my kite! -.- sian. but at least sy, kyungmin, saerom came in later on hurhur. i think there was like a round of introduction, then confessions going off. wah. no pictures because kong1 retired his camera. sadded! we finished off around 5am.. after which i slept for 3 hours before tkh knocked on my door for breakfast at 9am. woo!