progress for shio during the weekend.
i know there's like some red stripes on her right shoulder but i didn't know the pattern so i went to google a bit and found this:

decided that this should be the pattern and went ahead to draw it on.
1) draft drawing first. i always draw half of it so i can reflect it later. but this time it's because i'm too lazy to cut both sides and my paper is just too small zzz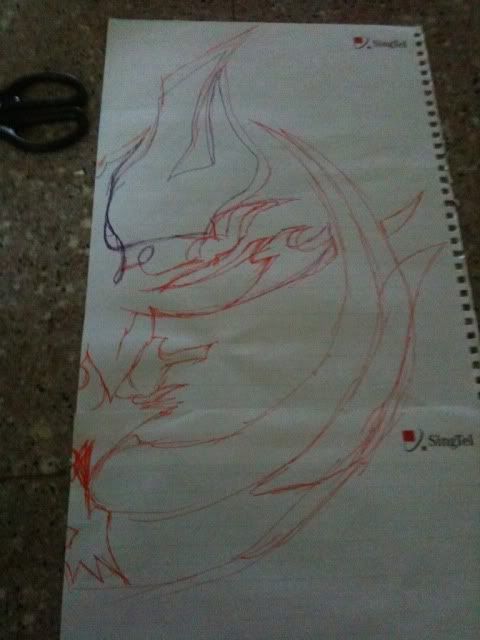 2) cut it out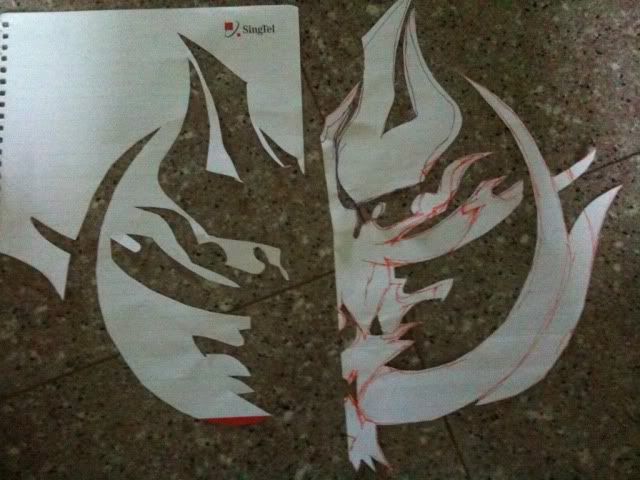 3) trace onto the cloth
4) paint!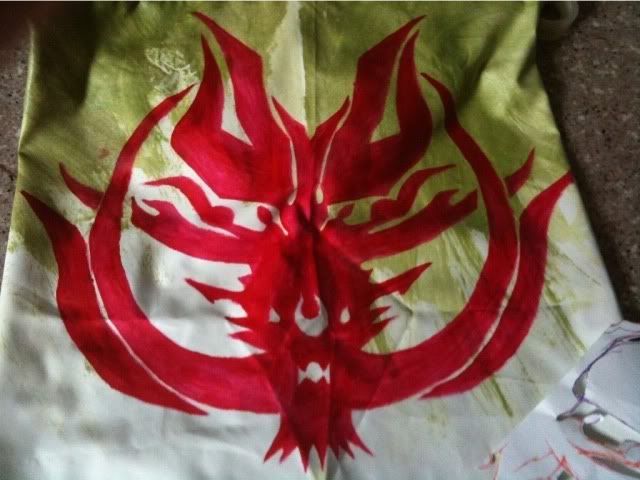 i think my crest is rather nice! just a bit small... oh welll....
so here's the finished product with all my green/yellow splatters...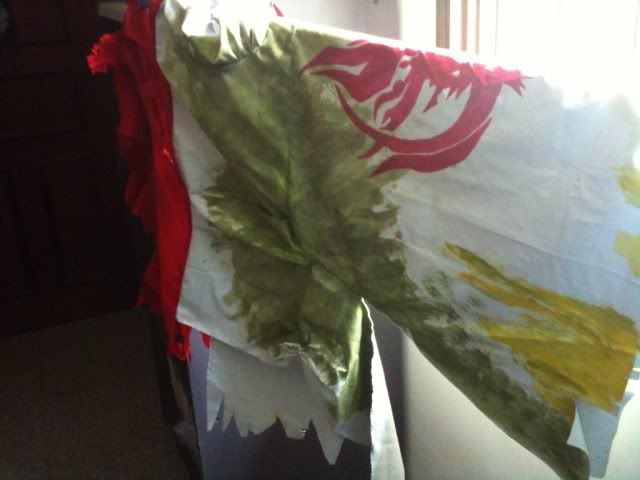 urgh she's really giving me lots of trouble. her artwork shows that the paint splatters / tatters are in green/yellow but in the game itself it's grey.logically i should have done grey, but wth! repair later...
got this wig for the character too.
and taobao has zentai skin suit too!