and we get to see the things set up at the actual world cup here~~
the stage was pretty tiny for all of us to fit but we manage some how. strange, we expected a better stage for a world cup.... oh well.
look at some of the decors around~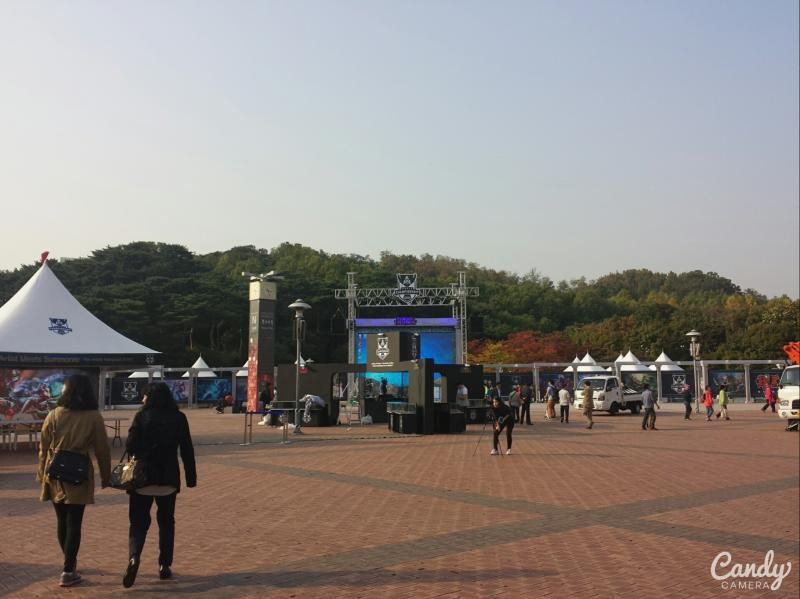 yes, there's like coca cola cans imprinted with lol pictures. so cool!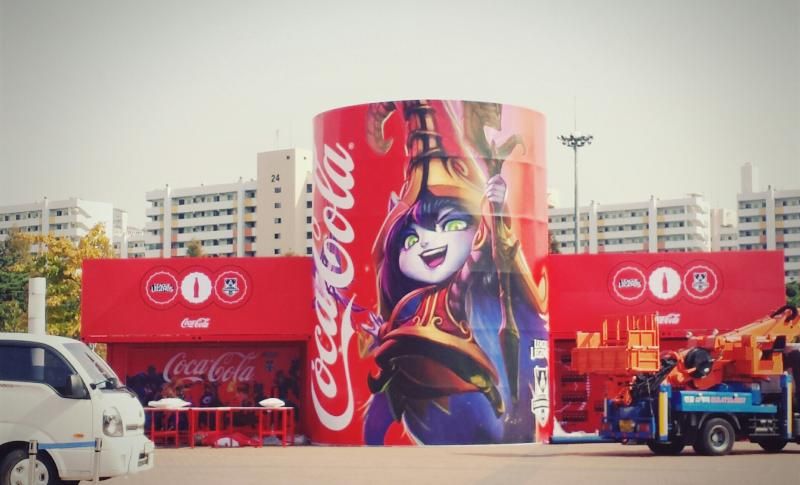 the stadium where the competition will be held tomorrow!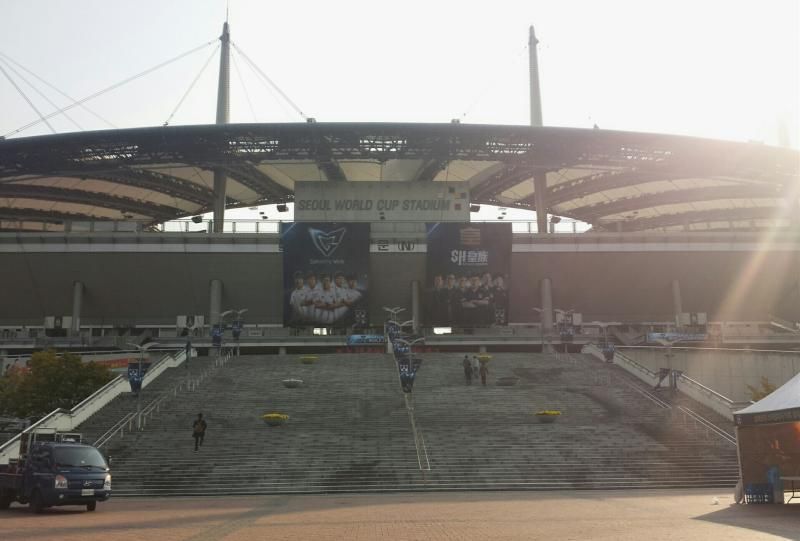 and the tourist in me descends........!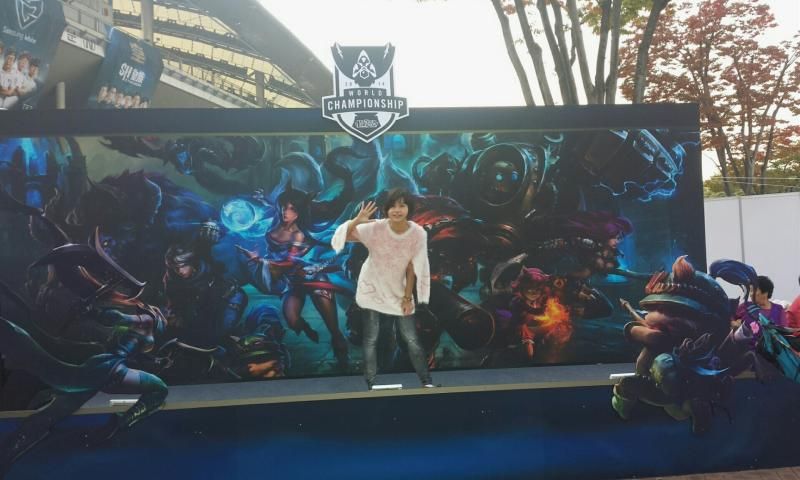 hohoh we had several rounds of practice, after which we headed off for... another korean bbq dinner near kyungmin's house.............
and selfies with the team members because meat all looks the same to me. uhhh. can we stop having korean bbq please though......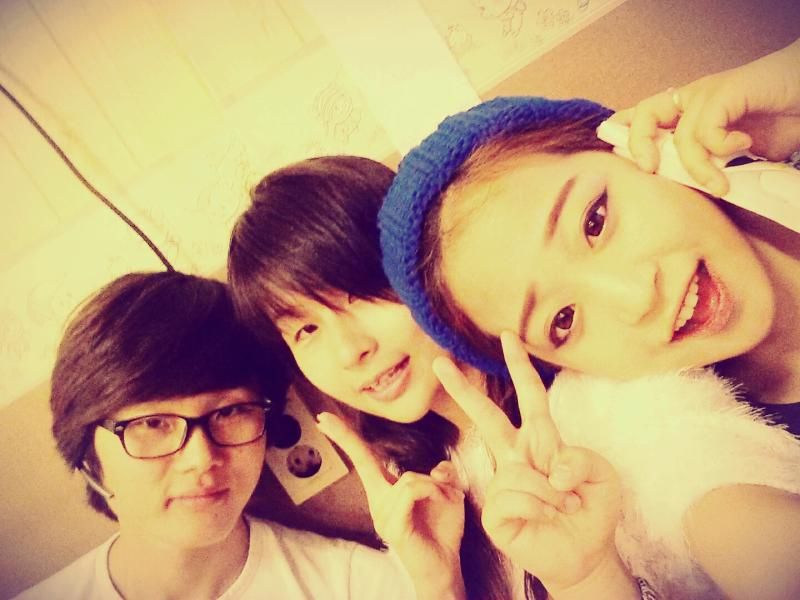 riha is so cute luhhh
and time to head back! some team members chionged till the next morning to finish off their stuff but i went off around 1pm after i finished drawing the stripes on my stockings.