we had dokboggi buffet for lunch, but actually we didn't have that much dokboggi. they have oden, rice, noodles and a lot of other things and it only costs around 7.5k per person. (that's a little less than $10). you can mix your own sauce and cook the things however you like.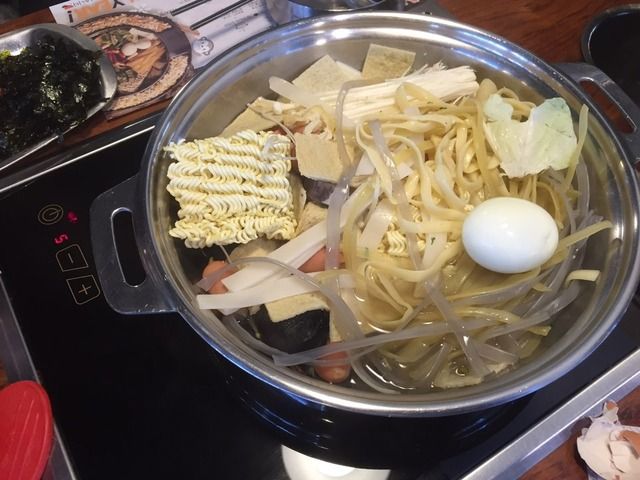 we added one round of cheese for additional 2-3k won. whee~
and of cos there's always the fried rice at the end. every korean seems to know how to do that without help..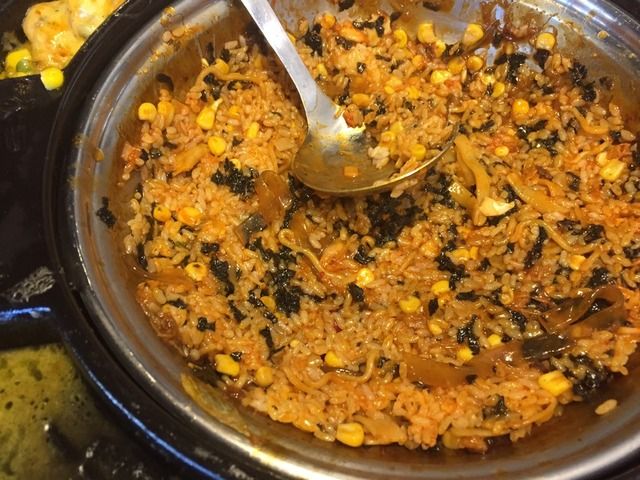 Went back to work the rest of the day and watched little prince at night.
after that mr kong had to do some work so i ended up doing some zalora shopping... year-end sale.. couldn't resist!!