and it's comic world again! this time we're just going over to support skasha, who will be performing the musical prince of tennis with other selected members (not from csl). didn't have anything to eat for the whole morning, so we had to make do with the street food at the event.
a word of advice... never try to come empty stomache. the food is almost 3-5times more expensive than those you get outside the event... the sandwich we had cost twice as much =_= oh gawd. but no choice, still had to eat it to calm my poor stomach.
we walked around the event fair before going over to the queue for the performance. yes, there was a freaking queue. i think we waited more than half an hour to go in cos there was just too many people. it was crazy. there was over 10 performances and 70% of them were love live. you can't imagine the number of fans who were shouting and singing along with the song when the performance came on. but for us, we just cheered for skasha and went off once the prince of tennis performance was over.
it was pretty good! too bad the fans didn't have the hots for PoT now if not i think they should have gotten some prizes. first prize went to onepiece or something i think, but we didn't stay to see the performance. there's some blogs on the teams that went there that you can check out
here
.
and we caught skasha just after his performance end. prince!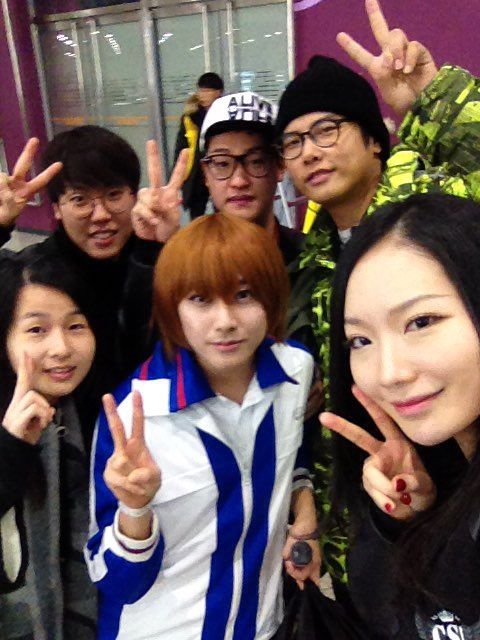 anyway we took a train to meet a buyer along the way to collect some photography equipment, then we had samgaetang for dinner around gwanghwamun. wanted to shop at my favourite place in jongno but i forgot the station name and we ended up going to myeongdong instead for some shopping before we headed home.

at night we watched the little prince. namchin fell asleep as usual. i think the soundtrack is pretty lovely.