19th oct
cooked bubble tea at home with the bubbles stella's friend brought over from taiwan. xo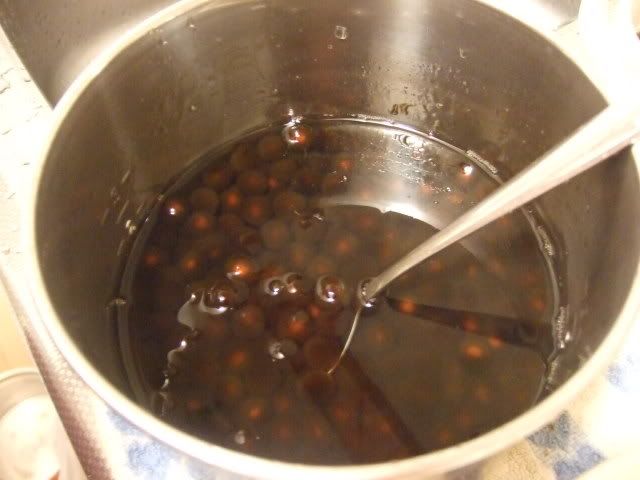 it wasn't so bad, but it loses the tanginess (or elasticity?) if you leave it overnight. i still managed to finish everything though. it tastes great with hot milo ;p
20th oct
went to rikkyo again to print my resume/cover letter/etc to send it off (although i seriously know i won't get any reply) and met mingeong. hung out at the com lab for a while and went over to the 1st shokudo (or the harry potter canteen) to meet machida-san, one of the rikkyo ladies who frequently gave us conversational lessons when i was still studying in rikkyo. since stella's baito suddenly cancelled on her, she was feeling pretty agitated so we went to this nearby restaurant to eat dinner.
she was worrying that they might eventually sack her because she got called off today's work but i tried to reassure her it won't happen and if it does there's always IKEA ;p
she felt happier after the meal though
21st oct
went for dinner with daeyoung since he needed some translation help for japanese/english/mandarin. it was for his greeter position at IKEA. why is everyone working so hard for their baito? (stella's memorizing her menu everynight and now's daeyoung) in turn, we ate at yayoi-kan and i got a free dinner for being his tutor. there's free flow of rice (so i ate 2 bowls... wow) and the restaurant is just next to sunkus near rikkyo.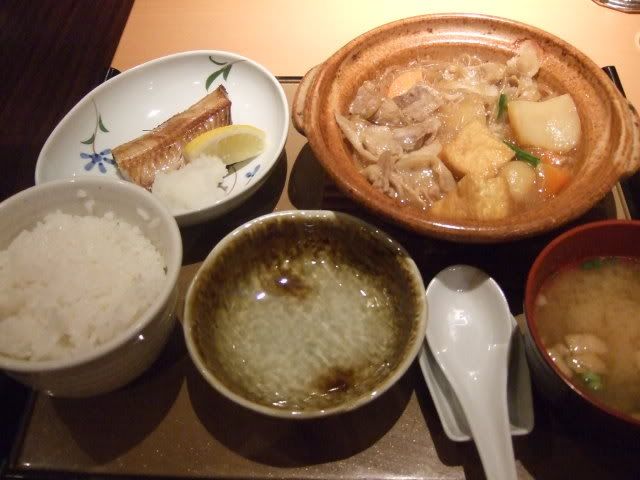 daeyoung had a a cheese burger set. he ate like 3 bowls of rice and almost couldn't finish his main dish hahahah
22nd oct
met up with joanne for a while when stella and i were lazing around ikebukuro and took some purikura. this machine is supposed to make your eyes look bigger and you can decorate the prints with mini-shots that you have previously taken.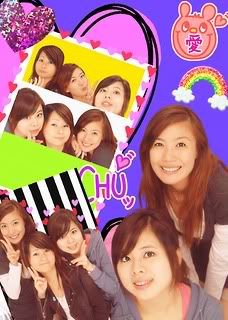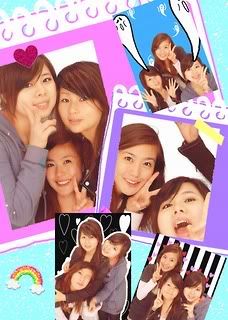 when joanne left for her class/report/etc and stella for her baito, i met daeyoung and we continued our translation in this cafe at ikebukuro which i can't remember the name and ate an italian hotdog (prata dog, anyone?) and an apple mango royal milk tea.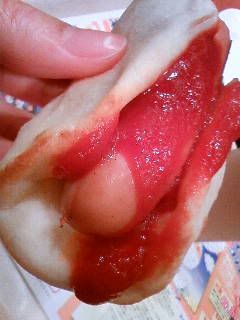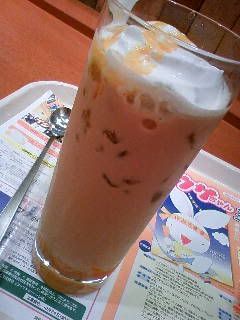 since we had nothing better to do, we decided to go for karaoke till 5am! xo it was pretty fun and daeyoung almost died singing all the 'powderful' songs. and he had lessons from 10am to 9pm the next day. hoho. poor thing.