2nd oct
went to shin-yokohama's ramen museum with setsuko-san (IFS kitchen) after work today. she brought her 2 daughters along as well - who were super duper friendly! they are at-chan and moni-chan (the younger one) are all japanese kids this friendly? i know singapore kids are pretty hard to get close to. even my little cousins keep a distance from me if they haven't seen me in a while.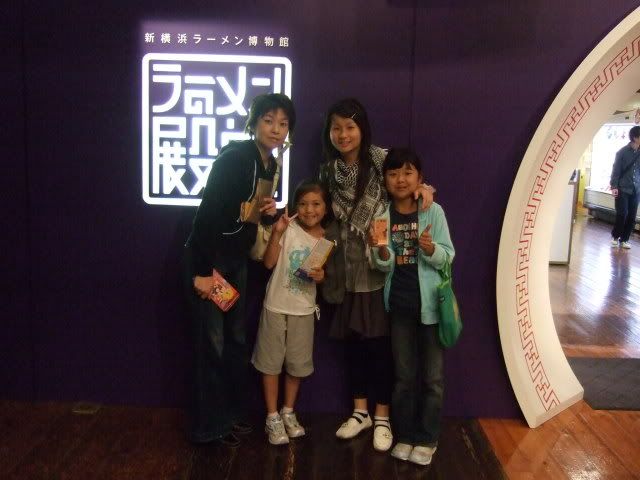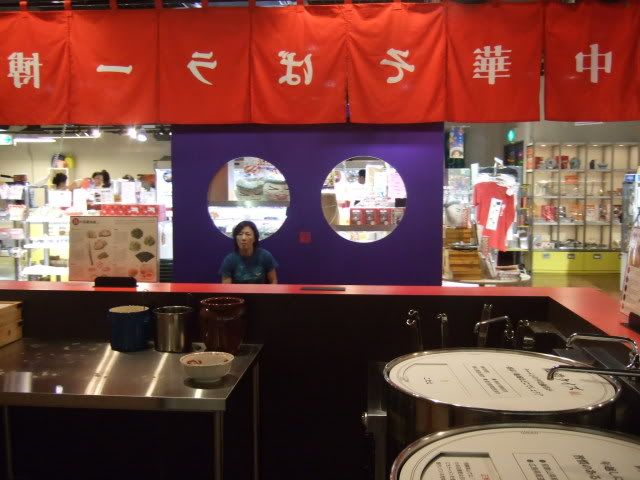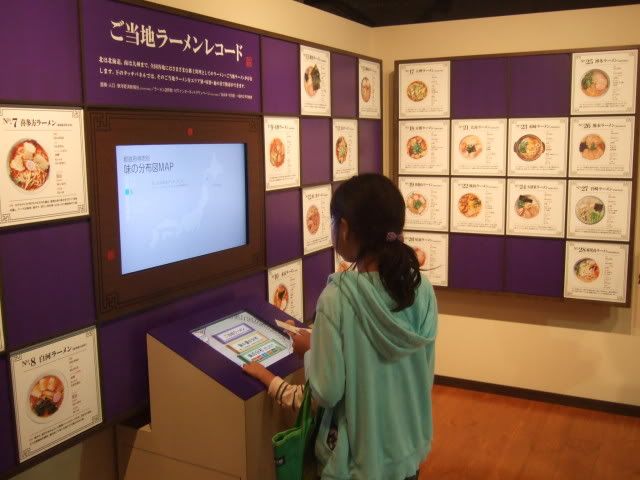 the basement is a transition to the traditional japanese era.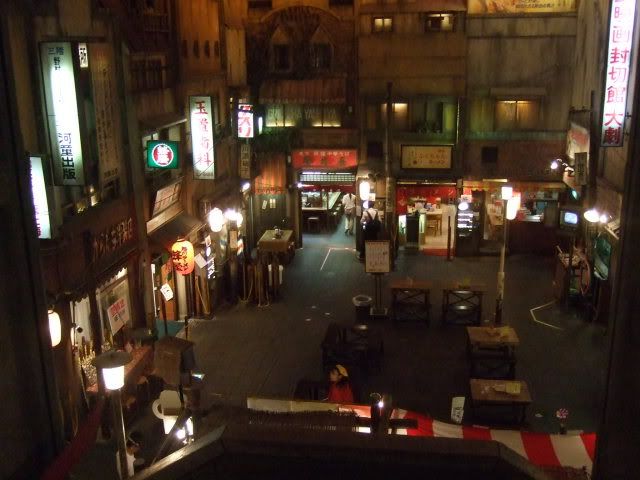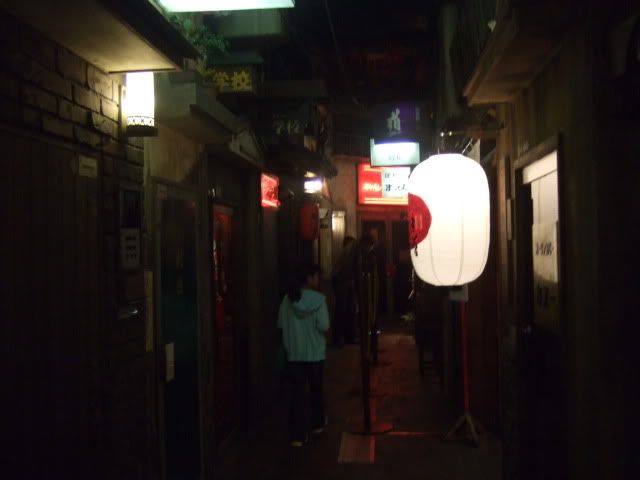 old tv
okashi-shop. like mama-shop.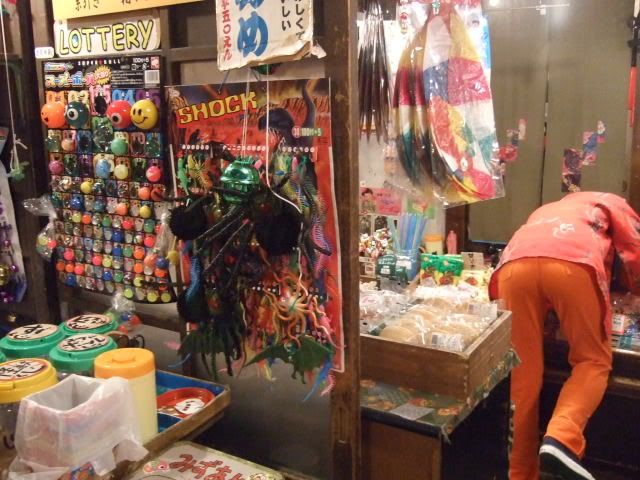 moni-chan showing off her hula skills!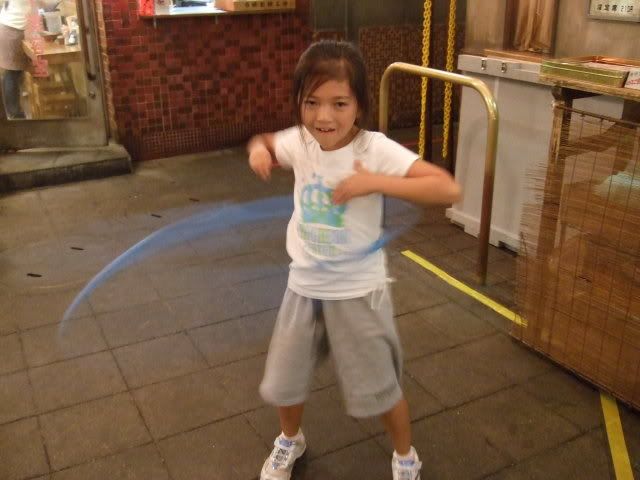 a game requiring you to carve out a little picture from some plasticine-clay like material without breaking it. you get a prize for your patience.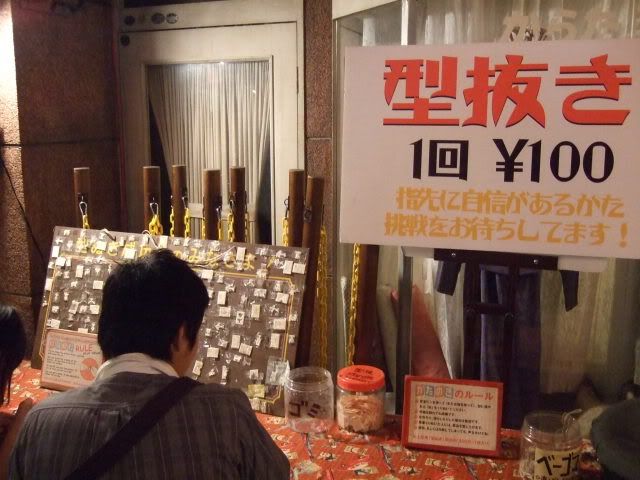 at-chan trying hard, but her carved picture broke :(
and out of the many ramen restaurants, i chose this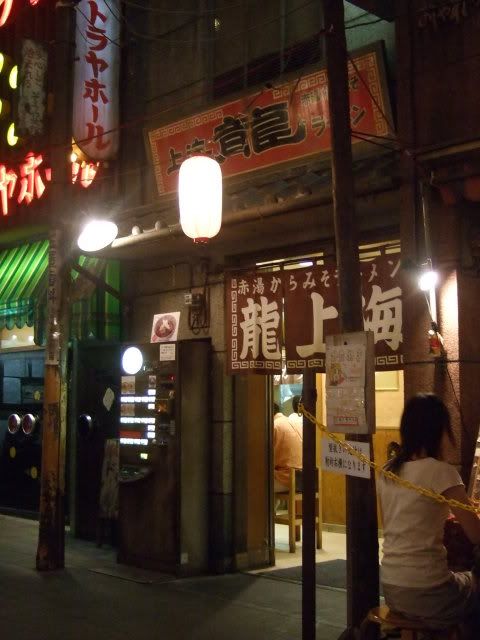 moni-chan had the same dish as me, but a kid's version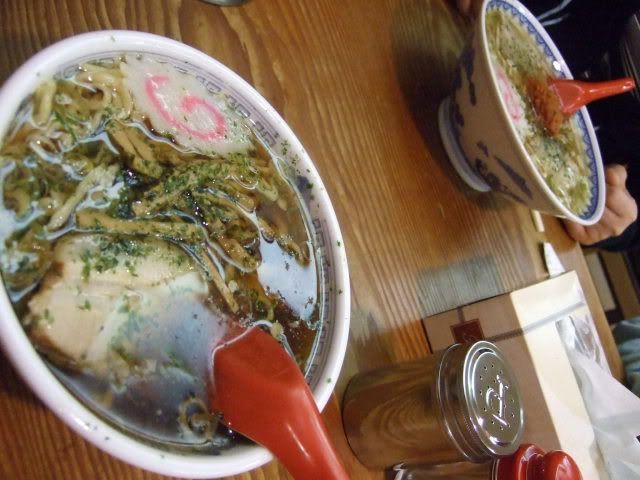 at-chan had a ramen which was full of char siew (mine only had like 2 slices)
after we finished dinner, there was a standing act going on so we joined in the fun. the gren thing around the guy's belly is apparently fashion of that time.
basically he slides pictures off the makeshift screen on his trishaw and spins a tale. first he started off with some riddles though, and gave sweets to people who got the answers (people around the guesser get a share in the rewards as well, which was great, since i got a lot of free sweets from doing nothing)