27th oct
went to AQUAVIT with stefan, stella and doudou, where stella has baito at for lunch around 1pm. it's located at gaien-mae station and is a super high class restaurant that serves swedish cuisine.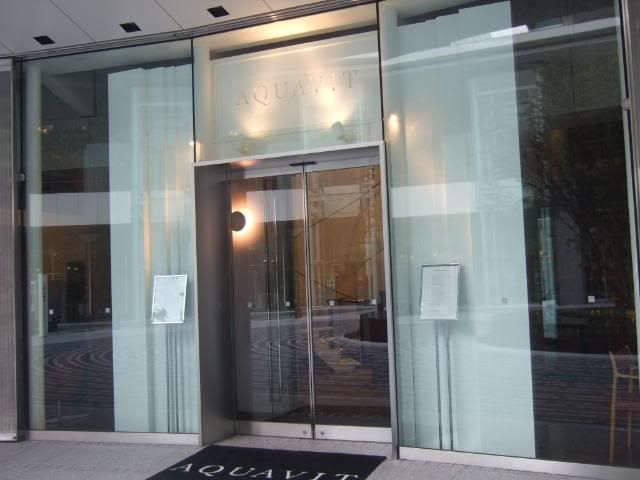 their bar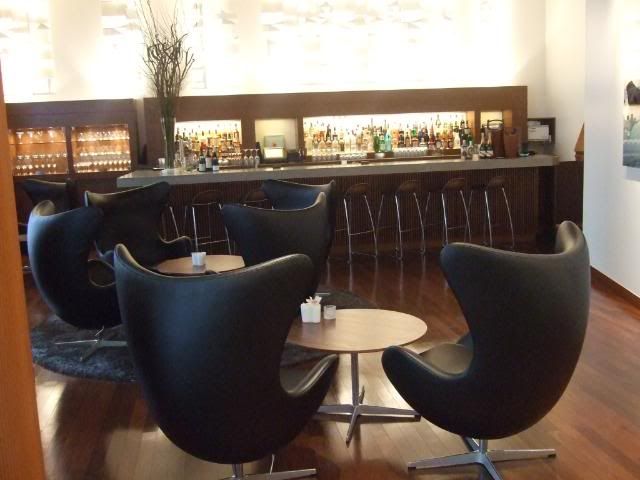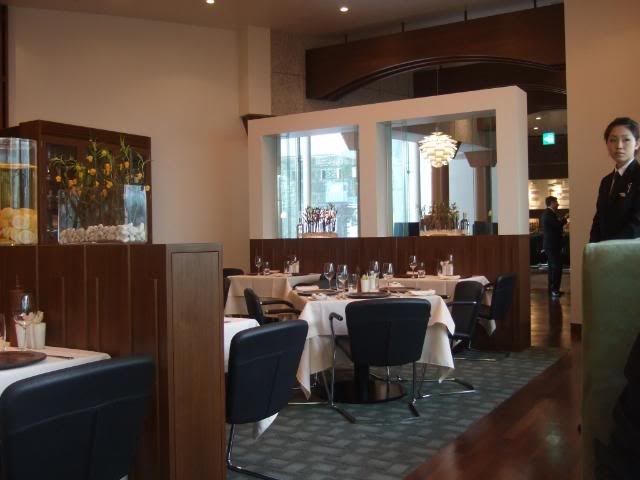 one lunch course is 4500yen (it's 4700yen on our bill though...) with one starter and one main, and coffee/tea.
if you add dessert i think it comes up to 6000yen.
there's free flow of 3 types of bread (bread tabehoudai) - carrot seed (which is more like a biscuit to me), potato and the the brown one which i can't remember. it comes with a dill butter sauce (damn nice) i think i ate like 10 of them. okawari thrice.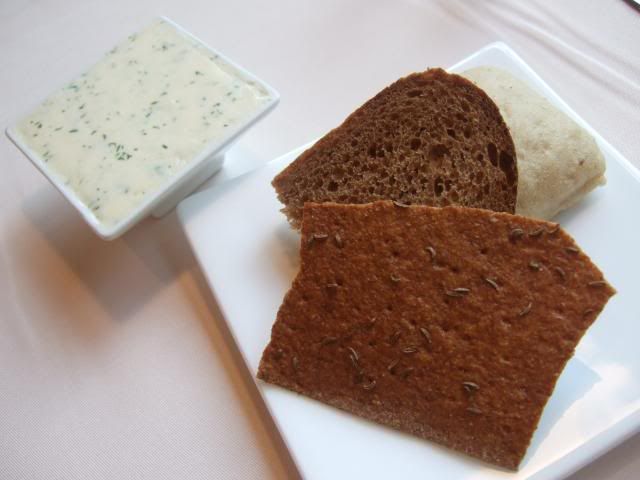 the appetizer/teaser is free. it's a little salmon (gravlax) and cheese tart. it's really very very small, like twice the size of your thumb.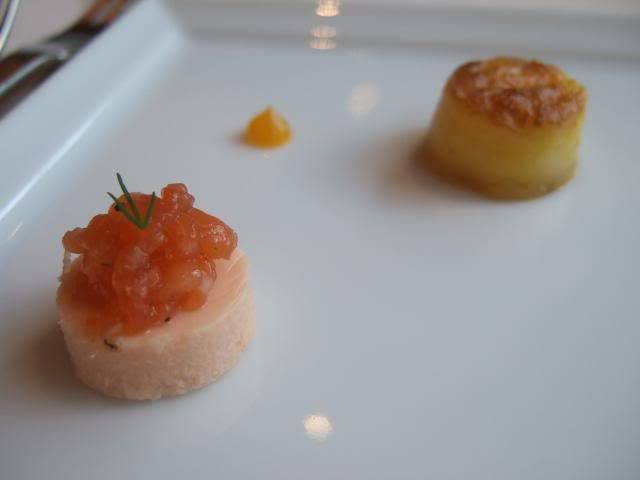 so here's our starters...
i had a foie gras apple compote. the little tart in the middle is really interesting, it has like sauce oozing out once you tap it open. super good.
stella's salmon tartare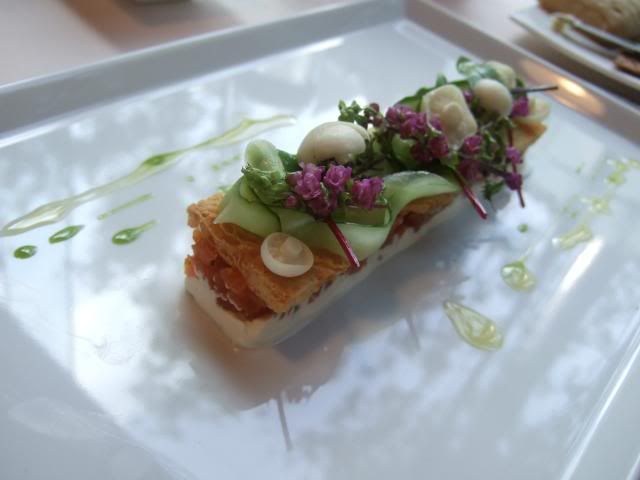 doudou (she's from china, shanxi)'s smorgasboard, an array of swedish bites. the red/white thing is the goat cheese thingy and it sucks.
this smorgasboard also comes with a little dish of potato and cheese. the cheese is great but dou2 didn't like it.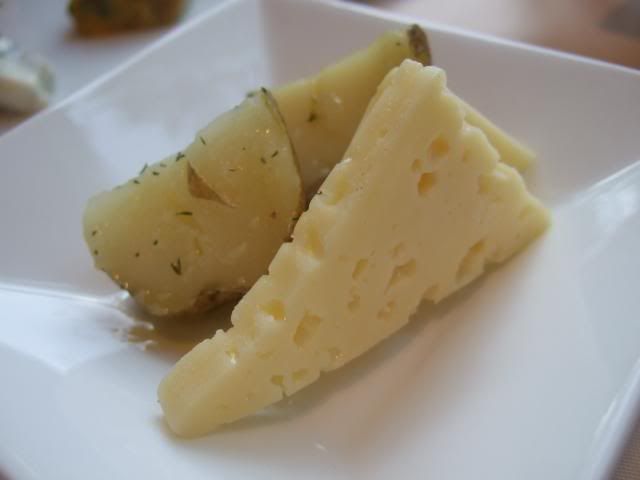 stefan had a bigger version of one of the items on dou2's smorgasboard, the salmon gravlax, with diced potatoes underneath the salmon slices.
next is our main dish.
stefan and i had a beef rydberg, where you have to mix the sour cream sauce with the raw egg and pour it over the mixture of diced beef and potatoes.
stella's cod fish was rather chinese-styled. and very oily.
dou2 had some salmon cracker. she didn't like it, again, because it's raw so i managed to kope like half of it hahahahah
here's us
ain't our seat nice, it's specially reserved for us (eventhough i don't see the point cos there was only one other table that was occupied when we came in...)
after our main we had coffee/tea. it comes with a little jelly and gingercookie. the jellies are in the shape of the sea creature family (umi kazoku), noticed?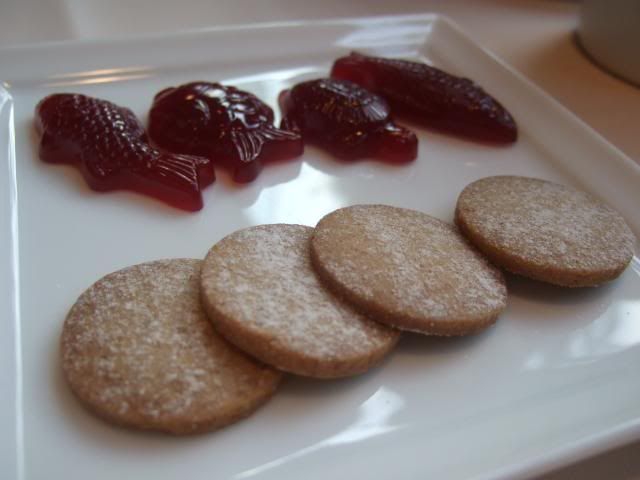 my latte was nice.
and the waitress who served us. i think she noticed that i seemed to refill my bread pretty often hahaha
our bill came up to 14400++yen with the 30& employee discount and 10% service charge. it wasn't so bad. i promised to treat stella to a good meal so i paid about half the amount. it's much less than what we had initially expected since there was the employee discount so it was worth it.
after the lunch (about 330+pm) we went to have a little walk around the area. it seems to be a place that's frequently used for drama scenes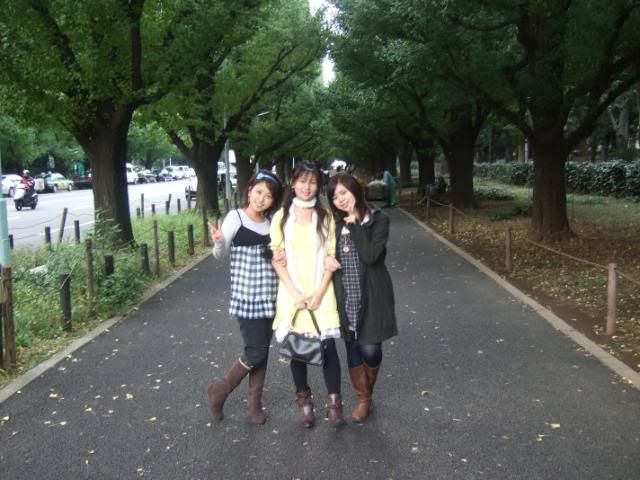 a map of the area
after walking down the lane, you can see some kind of museum
and a fountain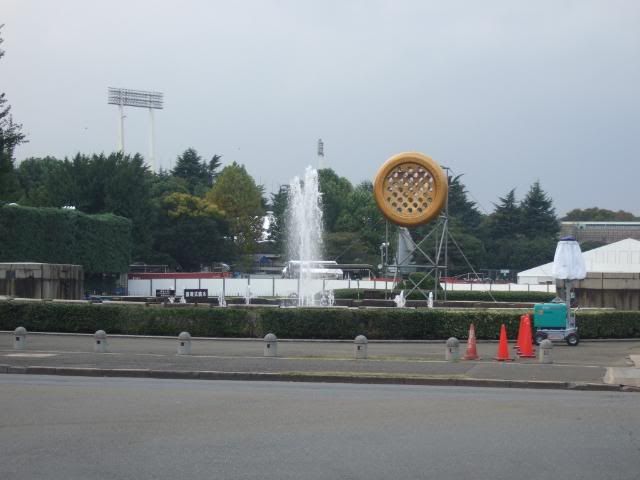 i cheekily asked a policeman on duty to help us take eventhough i knew he would refused. so we asked some school kids running rounds to help us instead.
there's also stadiums around the place.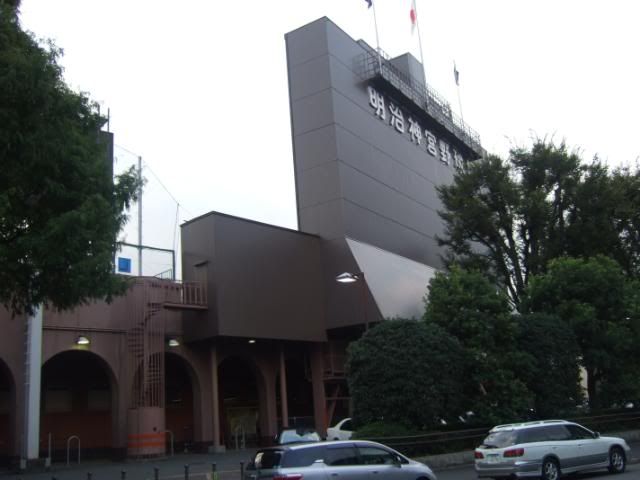 looks like the national stadium
here's where rikkyo's next rugby game on 1st nov i think would be held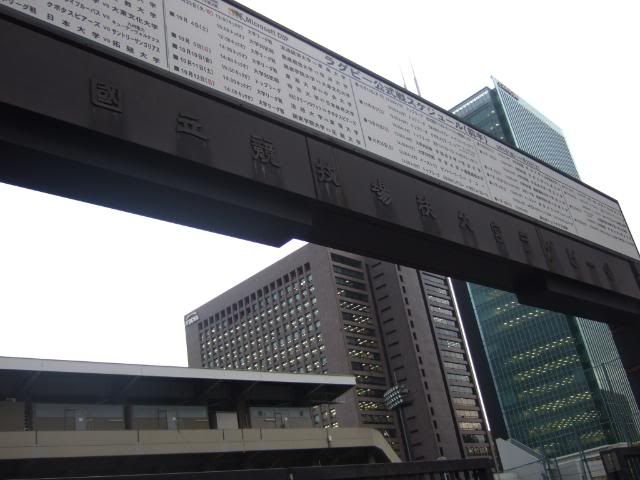 since there was pretty much nothing to see, we headed back to AQUAVIT and slacked at the backdoors with stella till it was time for her baito to start (first lunch in the restaurant as a guest, now as a worker... hahah)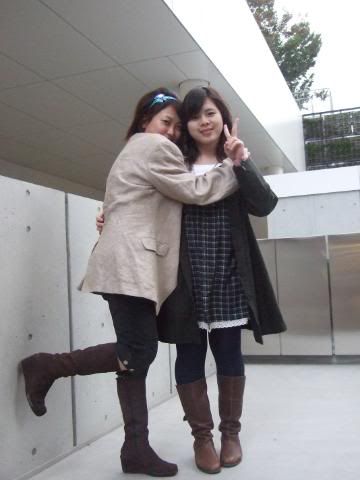 stella looks soooo cute here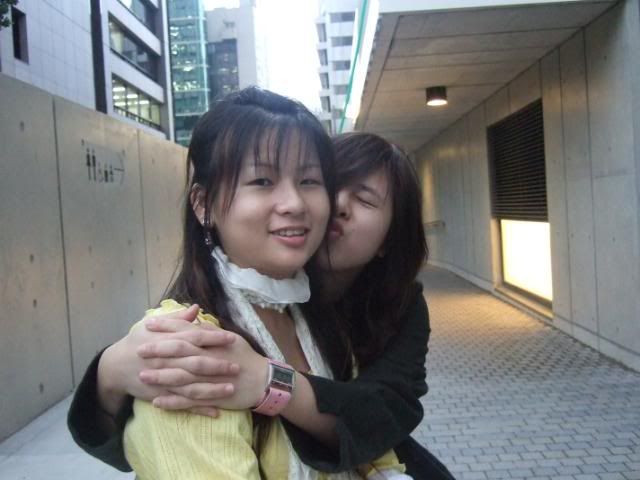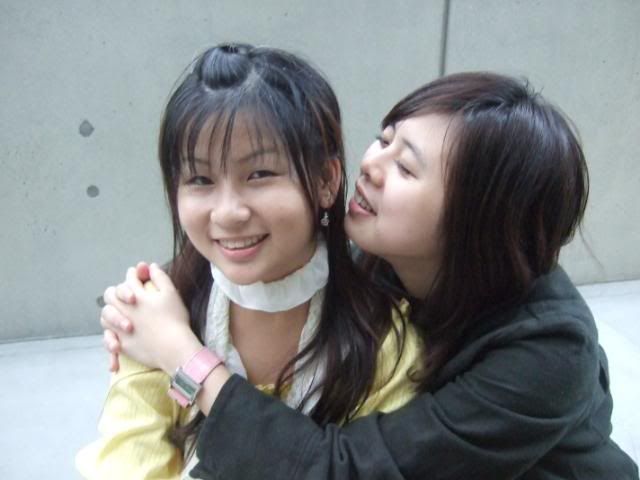 and stella can't bear to part with stefan
some photos before we departed for shibuya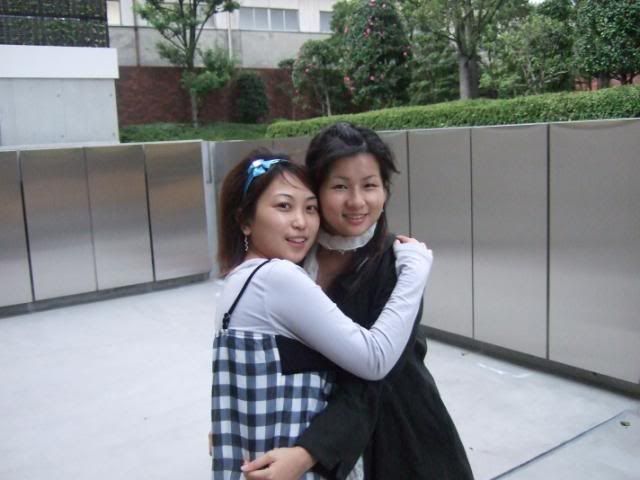 on the way out we saw an interesting snicker bus with lots of tv screens
while walking towards shibuya, we tracked along omotesando and found a neat little place with christmas-like decorations
and i managed to pass by UT, a uniqlo branch selling canned tshirts (which is actually pretty nice! and has designs after famous animes like conan, air gear, kindaichi, etc) for 1500yen each.
when we were almost reaching 109, it started to rain horribly. we still managed to dash in and shop for a while though. and we made stefan wear all sorts of funny coats.
he refused to wear the furry boots though. hhahah. and we took purikura at a 300yen machine!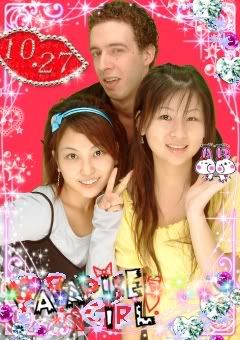 i had quite a happy day :D i guess good food can really make all the difference.