5th october
went to meguro where maina's house is to have dinner as her cousin's family from spain/ireland was there as well. i was supposedly suppose to be some kind of translator too haha. there was some kind of matsuri going on that day too
i went over there early to help out with a bit of preparation (but i wasn't much help). rika and nami-chan were preparing sashimi and sukiyaki ingredients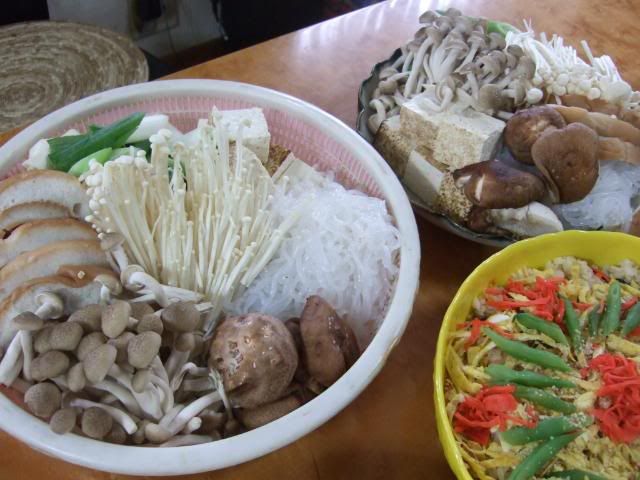 chirashi-sushi
they have a damn big tv there
and the feast!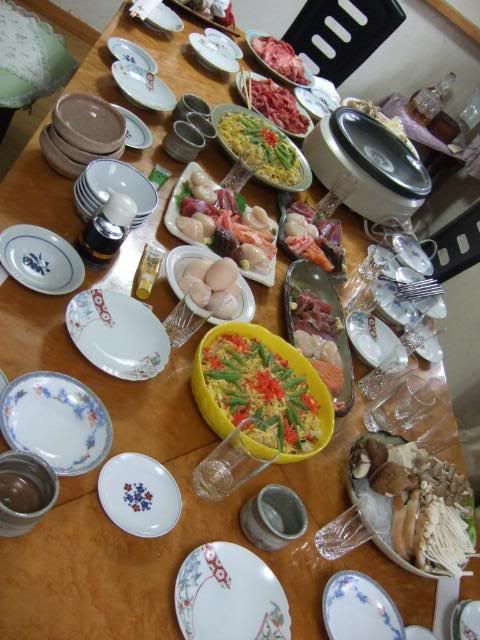 and the rest of her relatives/cousins when they arrived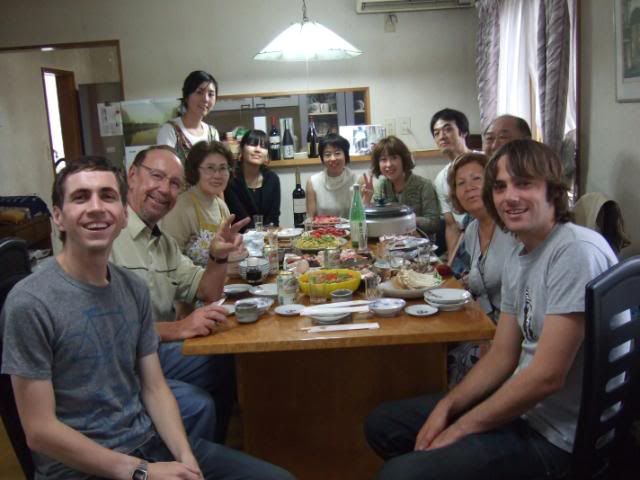 delicious sukiyaki in progress
this looks like some kind of intestine but it's actually some flour roll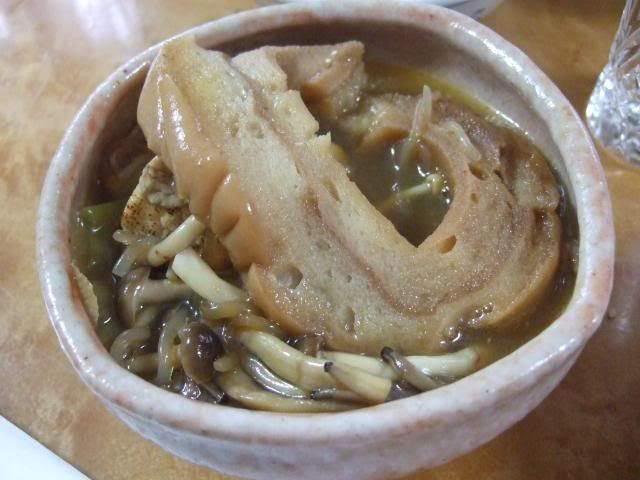 vegetable cake made out of some grass and tomatoes for dessert!!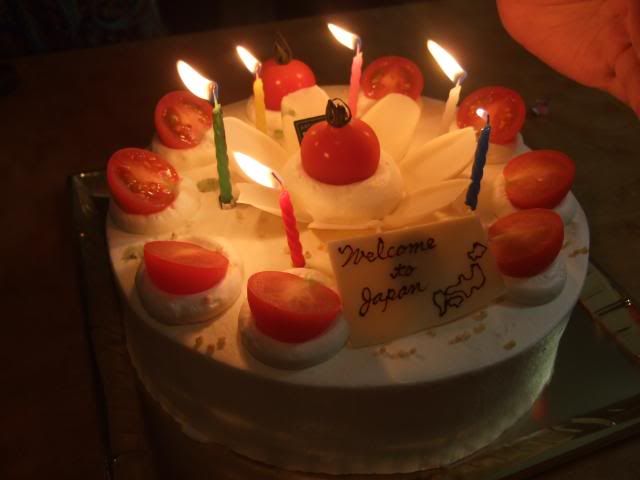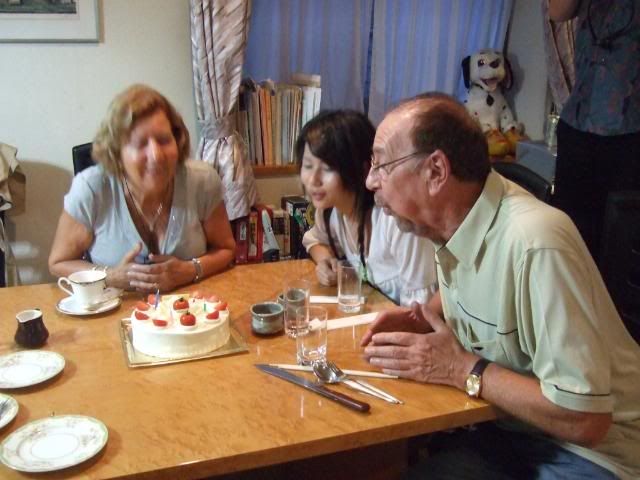 me, maria (spain) and james (ireland)
maria is like over 70 but she still looks so young!!!
the green grass thingy inside the cake. actually i realised that the cream is damn nice. it tastes of milk.
and snacks (mixed peanuts and macadamia nuts)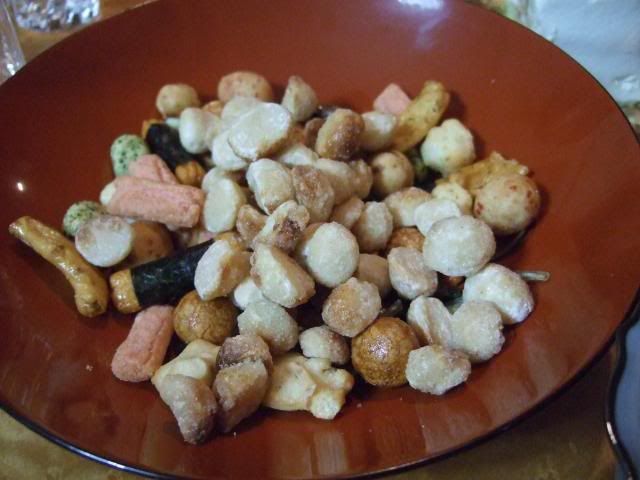 i ate so much that day!!