25th oct
i was supposed to have lesson at 6pm with this guy called obi shunsuke who found me on findstudents. he told me that he would be late by half an hour so i said, fine, but just come asap cos i was meeting emily later at 815pm and have to go by 730pm latest. in the end he called around 7pm and said he would be coming even if i am charging him 1500yen for the very little time we had left for lesson. and he subsequently arrived at 725pm!! luckily i had stella to accompany me for the 1.5hours i spent waiting for this asshole. when he came he didn't even look like he wanted to let me leave eventhough i told him it's already 730pm and i have to go. we chatted only for a while (he said 20minutes but actually i think it's only <15mins) and he refused to pay me the lesson fee because the time was too short. what a bastard! i've already told him that i would charge the whole amount and he denied that i said that. he also said that i will be leaving japan soon and he was looking for a more permanent teacher, which i have already mentioned in my email so i wasn't cheating him. i think he's just using his pathetic english as a rude excuse to say that i didn't tell him anything and accuse me back. ASSHOLE.
obi shunsuke / obiwan19781009@docomo.ne.jp / 09077097729
. PLEASE SEND HIM SPAM MAILS for me. when you receive spam mails the phone company actually charges them so i hope he gets more than 1500yen worth of spams. if only i wasn't rushing to meet emily i would have stopped him from walking away. he's only looking to have fun with girls who speak english by the way, from the looks of it. he wears specs and i think he's shorter then me. looks like a chao pervert. even if i'm returning to singapore i'll make you regret for ever making me wait 1.5 hours and refusing to pay me and polluting my air with your stinky breath.
i think it's because of this that i might start hating japan.
anyhow, i managed to reach at 815pm and met up with emily at choufu station. we then started to search for jackson's hole. it's amazing how my weak memory managed to help us find the way. it's all a woman's instinct you know... xD this place is at choufu station (along the keio line) and it's in the direction of seiyu departmental store. it's actually somewhat easy to find.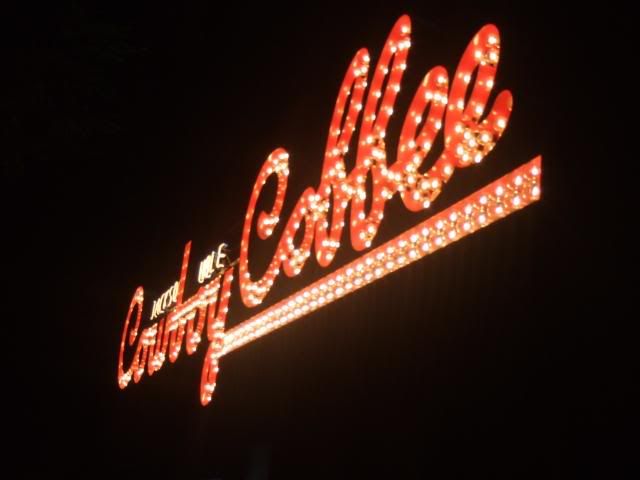 we took lots of photos while waiting for our table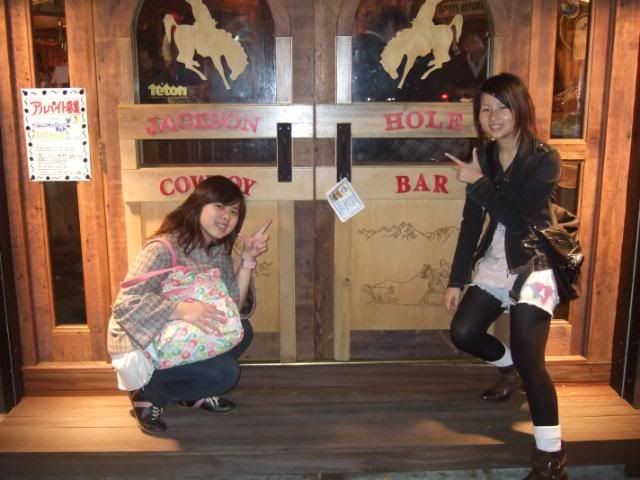 and then we finally got a vacancy after waiting for like half an hour
our drinks - emily's tasted like medicine... mine was some peach mango mix (not too bad) but stella's was the best. it's strawberry magarita with salt on the glass's brim.
and our burgers! the wonderful and must-try jackson's burger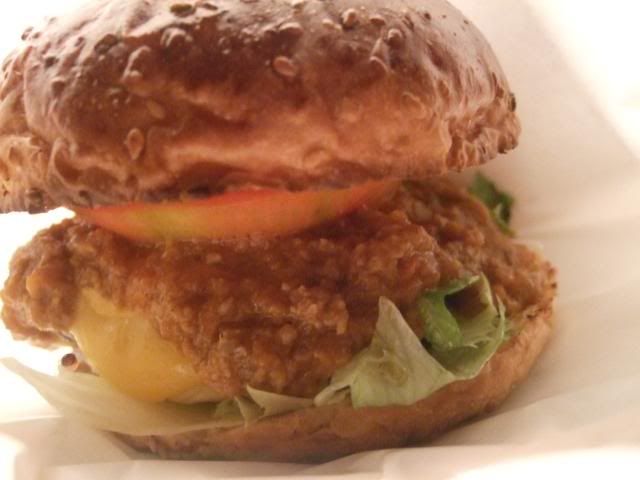 emily's apo chicken burger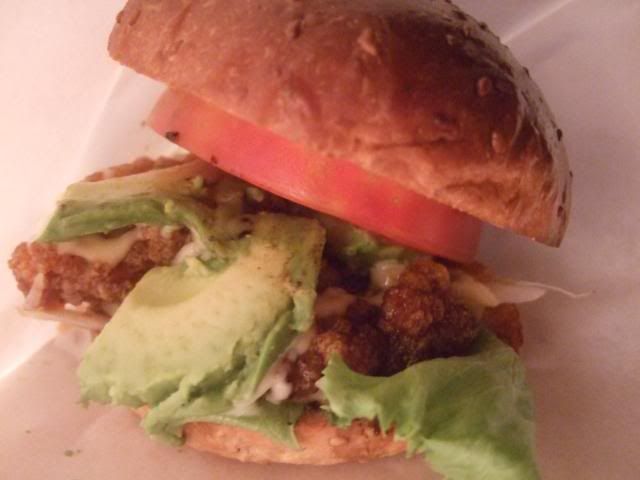 and my BLT jackson's burger (not recommended for people who takes out the fats in ham slices... like me)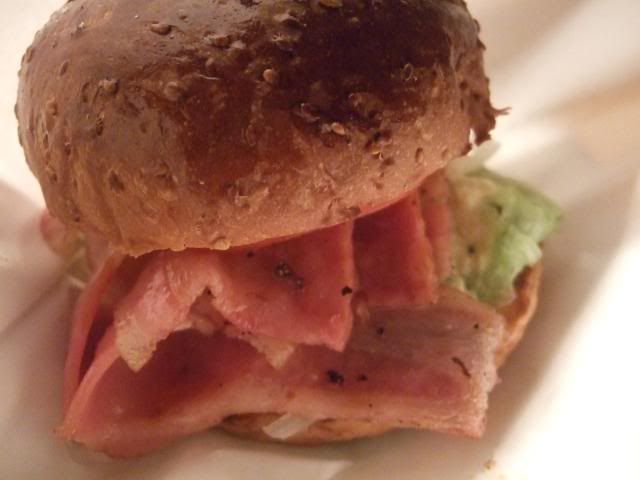 we stayed there till about 11pm, by the time emily was already drunk after 1 cocktail. wow. by the way this place charges a sitting charge of 320yen and you have to order at least one drink since it's a bar.
outside, there's lots of gegege statues around. (i realised that plastic-bag man i took with frank was from gegege as well)
at the train station of ikebukuro, stella and i amused ourselves with how the japanese like to squeeze with each other on the train.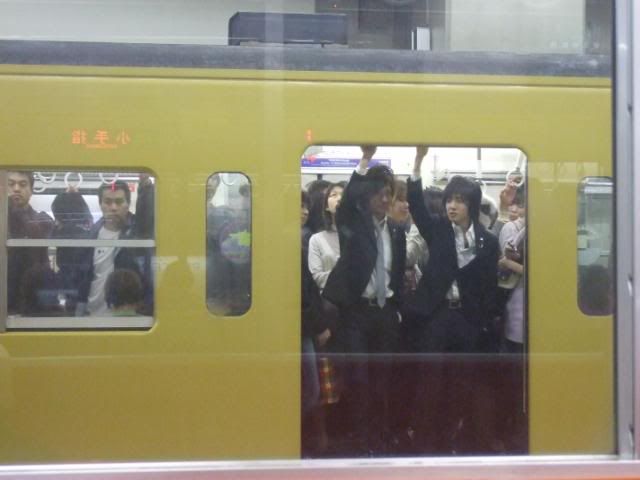 oh!! did you see the guy who looks like lee junki! poor thing, he got squeezed behind. the cabin next to this one was relatively emptier but maybe everyone is packing here cos of him. haha.
after reaching sakuradai, we headed to the 99yen shop and got some ice cream~ here's my wonderful crepe ice cream.
and that's how i get fat in japan. eeeeeeerksss.