1st oct
spent almost the whole day at work, only got to have a little fun at the end of the day by going to the movies. tickets are 1000yen on the first of every month for everyone, so me and daeyoung went to watch detroit metal city. finally!
the whole place is dedicated to dmc, there's their merchandise and decorations specially for the movie
daeyoung got a rose for me, which was really sweet (but i have no use for it). oh well. and i managed to eat some sandwiches he brought from the rikkyo welcoming party (for the new batch of exchange students)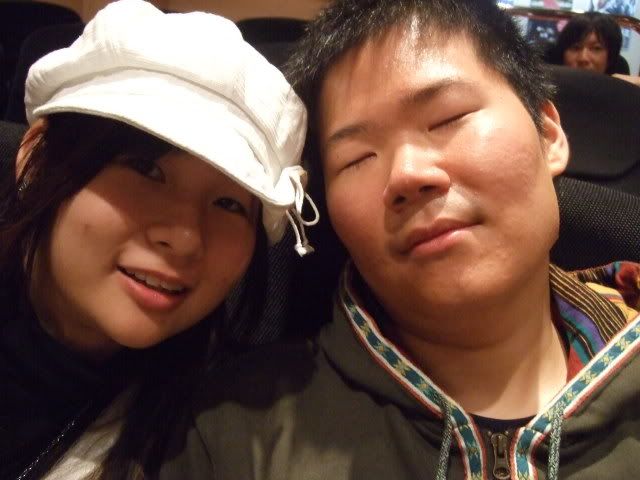 i didn't get to meet the rest of my friends who were drinking at the kou-en again since i really didn't feel like entertaining them with beer. but i got a chocolate cake from them (and my roomate). i love food.
with the paper bag full of their birthday wishes. :D
no candles, but when you're over 21, i guess there's really no need to! xo