24th oct
time to revisit IKEA for the last time! i came to talk to umpei-san a bit on the employment opportunities actually but it doesn't seem like the prospects are good cos only the IKEA food positions are available and i didn't want to get stuck washing dishes again... sighs. anyhow...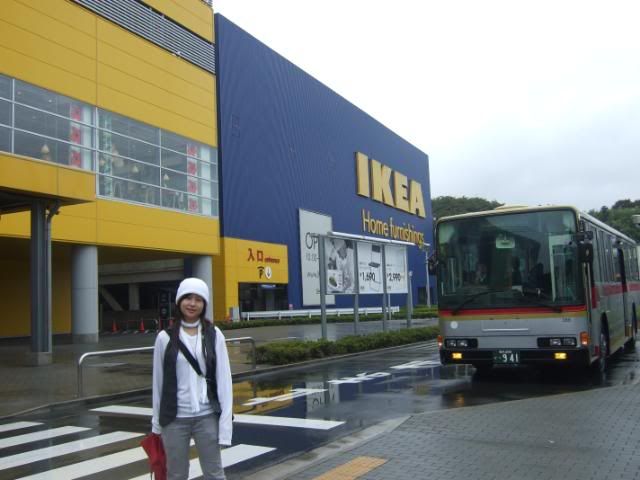 actually once you're inside you're not supposed to be taking photos of the interiors... but we managed to secretly take a few. (well it wasn't me!!)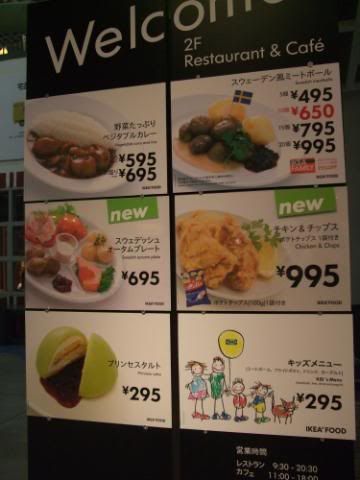 toured a little of the showrooms before going for lunch since i wanted to find an IKEA family card corner. you get free flow of drinks on weekdays with the card!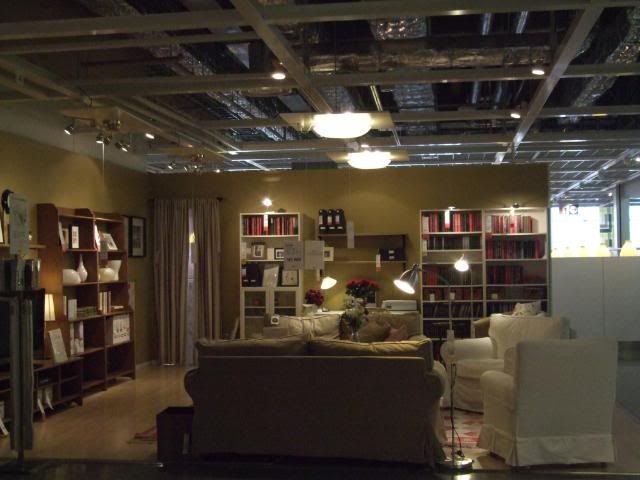 then we headed to the restaurant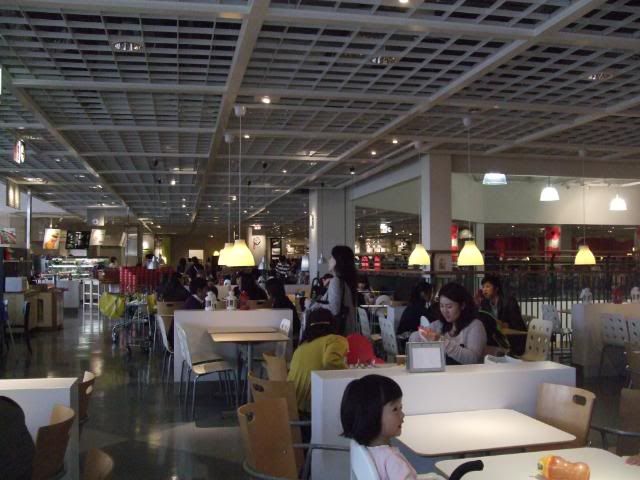 we had lunch at the bistro and there was the autumn plate with a mix of everything that day!
don't you think the autumn plate is awesome?
also had the vegetarian lasagna
too bad there wasn't the assortment of cakes so we only got the almondy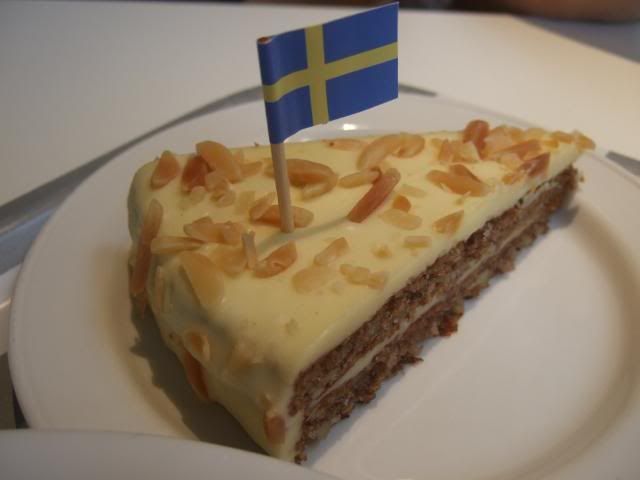 stella tried to take the princess cake displayed at the cafe
we then continued our tour of IKEA
and took lots of photos in their showrooms xp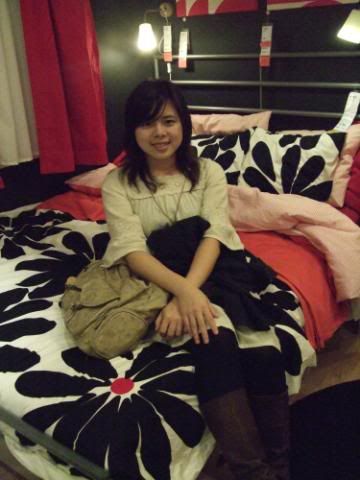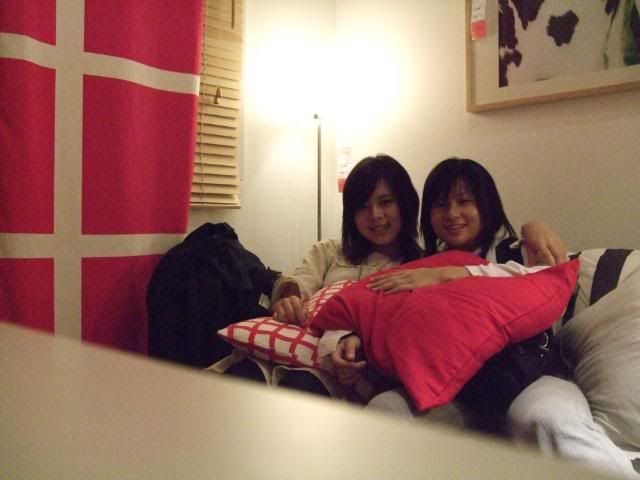 i love this round bed
what the hell! i look awful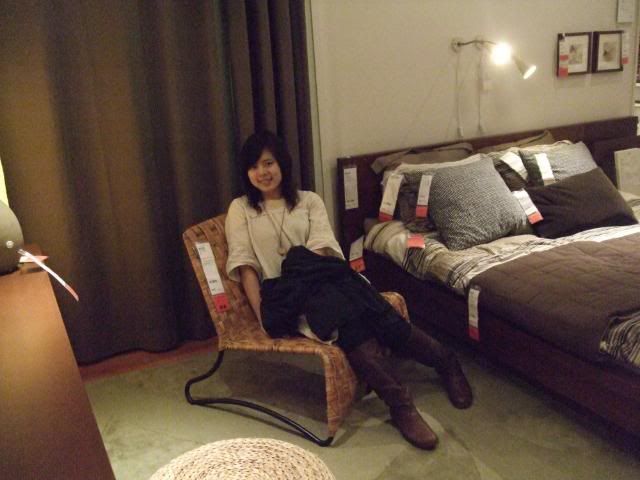 we fooled around IKEA till about 635pm since we had to wait for daeyoung to come then we headed to helen's house after buying lots of stuff from the swedish food market.
there was already a chinese cuisine feast in the making xo and here's the chef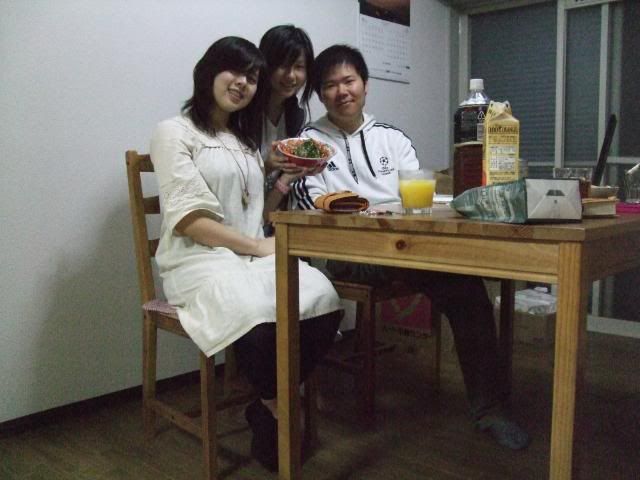 and then there's the food! for appetizers... we have a vege mix cold dish
and the main dish - mabo tofu
and green pepper chicken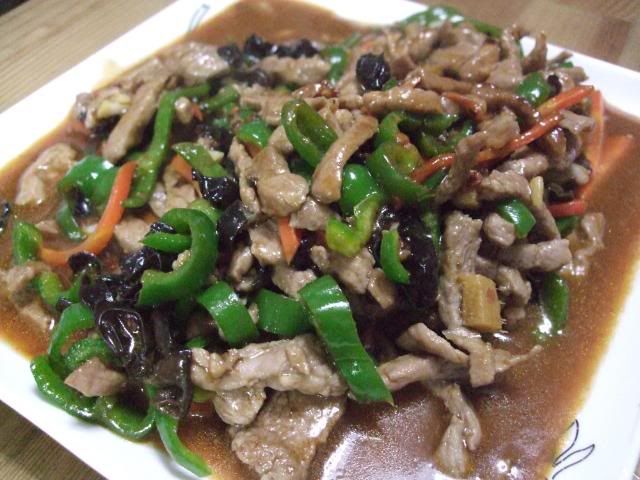 we also had this shark fin's soup lookalike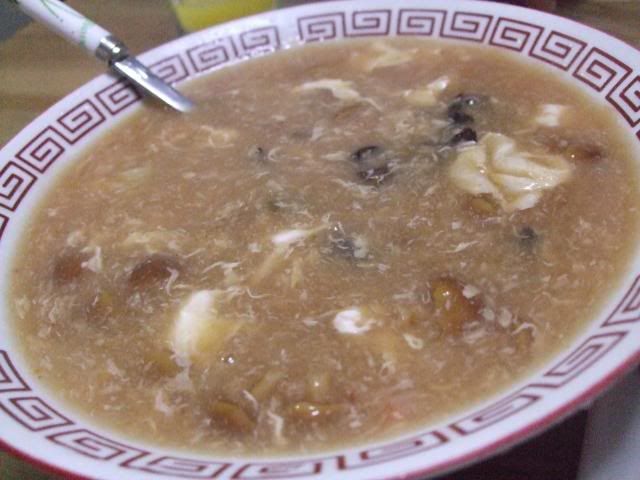 it was a super delicious dinner. thanks helen!! it kinda reminded me of all the chinese food my mom used to cook. well i'll be able to eat it in less than a week!