my last day was spent chionging the costumes at csl!
had porridge in the morning finally. the shop at the terminal was closed everytime we were there.
for the costume, there were some parts i had to mend and thankfully i finished before 8pm... time for dinner! went back to the yukgaejang place to have the other versions, with noddle and the boosted one. all of them tasted pretty much the same as what i had previously.
we spent my last night watching the king's glaive, and i fell asleep halfway. oops.
next day, i was a little late for the bus as i was trying to look for my keys, and 00 had to run to the office for a while. thankfully jeonghoon came to send us to the airport, whee~!!
we saw a cute robot dance on the way, and there was robot fish in the pond too.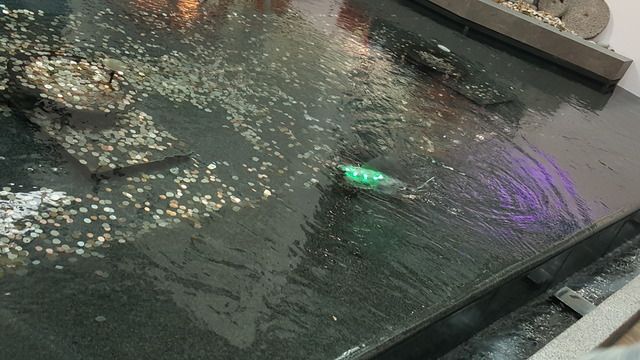 the queue was very long so we had some breakfast at the underground foodcourt level.
i was left with about an hour before my turn came to check in. almost couldn't get in because there was problems with my name (again), and they said i was too late!!!! after some arguing... thanks to jeonghoon, they finally let me in!!! if not the next flight would be 4-5hours away, which is NOT GOOD. what's with the name thing, it should have been fine since i changed it in singapore but they kept asking why my last name appeared in front when it's behind in my passport. excuse me... it isn't my problem the chinese likes to have their surname in front but we usually put it behind christian names right....... zzzzz don't think i wanna take china eastern again, keep scaring me with all these funny things.
phew....... the attendant practically ran and lead me all the way to the tram area, then kept telling me to run all the way. (actually there's really no need to... the boarding time was like 12 but i still had like 30mins.......)
and then food in the airplane... it set off a little late too, thanks to another late passenger =_= actually i think the flight was not bad, there was in-flight entertainment for both my connecting flights and the food was ok. i had plenty of seats too - one whole row to myself for both flights. hurhur. it was one of the best flights i had, save the almost-had-to-wait-4hr incident.
landed around 10+, and my sis came to pick me up. yay~ my bag was all food this time....