woke up at like 7+ to have breakfast and got ready for the first event since i'm here - meiji mura.
me and yvonne was gonna be in all black today... so brace the heat.... T_T
honestly i didn't really like my pandora cosplay today so there isn't many pictures. centre parting characters are really x_x
we went on stage for a while, then was told to hang around till 4pm so we could take a group pic. good thing we could hide from the sun for a bit during lunch.
there's nothing better than food in an aircon place~
we then got our sorry asses up and decided to explore a bit of the mura...
there was so many kabaneri shooting places!!!
all the shining 'men'..
please pardon my disgusting hair..
with team malaysia's nat and apple
the cute omotenashi who took care of us as momo wasn't around
kyle from korea~ good to see him again!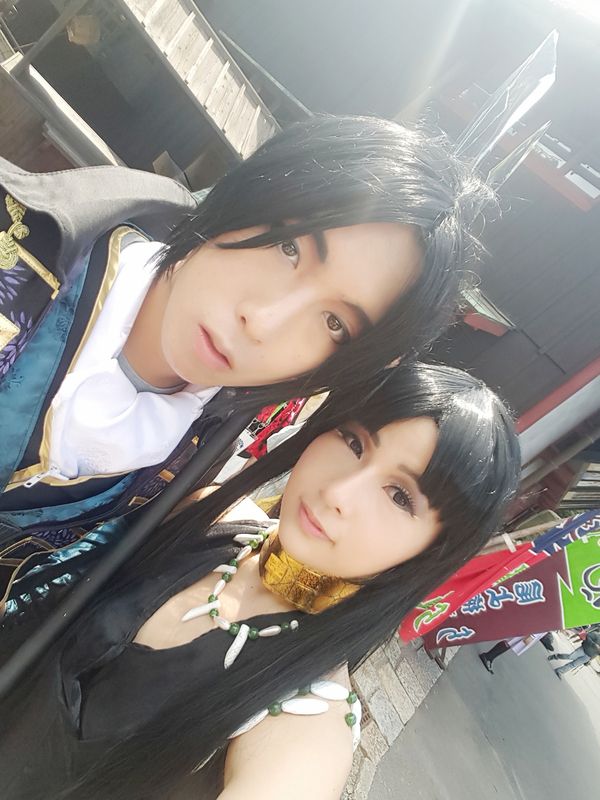 finally got to rest at the meeting place!
with my 'hades' hurhur
with ly from vietnam, and team mexico
asham from aussie, we were together in 2010. what a reunion!
and this is a GUY! i still can't believe it. but his shiro cos is really awesome. and super detailed and gorgeous (so is he)...!!
it started pouring like mad nearer to 4, and it became impossible to take a group photo. waited till the rain downed a little before we all got on our bus back to the hotel. there was a karaoke party happening but yvonne didn't want to join, so i had to go by myself. it was crazyyyy
took some photos with the people there~
the ex-rep for indonesia
taeyeon and rio~~
and i just gorged myself with the food (there was only salad and fried chicken, so sad) while watching the crowd go wild...
ly is just going wild here. her dancing rocked the crowd! some frozen song by team USA
team japan got wild too~
the 2 guys from hongkong sang pretty well! esp the one on the left (the organiser)
last wild song by the whole group?