so it's the actual osu parade the next day and we really don't want to go T_T
well, who wants to when they've lost terribly. came up with a lot of reasons but in the end i still pulled myself up and dressed myself in meiko to go. was told the day before that i needed to wear gwendolyn again (due to my mix up), but i really don't want to wear the same thing twice so i just went with meiko nevertheless.
and....... it turns out that the trip was not compulsory and it didn't really matter what you wore, because there was no announcement or whatsoever made, but purely a group photo and a parade through. thank goodness i didn't wear gwen, would have been even more bitter if i did.
since i was all alone after yvonne bangsehed.......... it was good i had the taiwan organiser to talk to. whee~
and i hung around with the chinese cosers~~ they had umbrella paired with their costumes and i got to share the shade wheehee >.<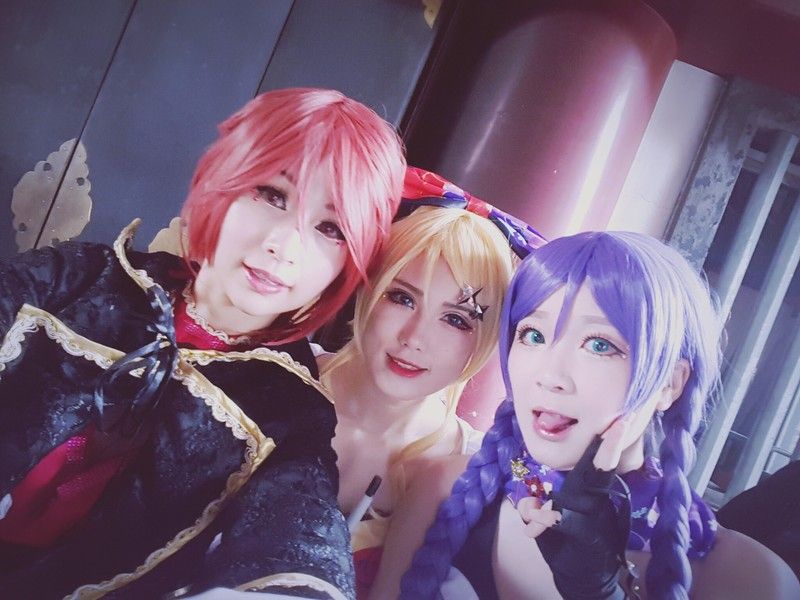 took just another 2 more photos with team india (they are actually siblings) and mia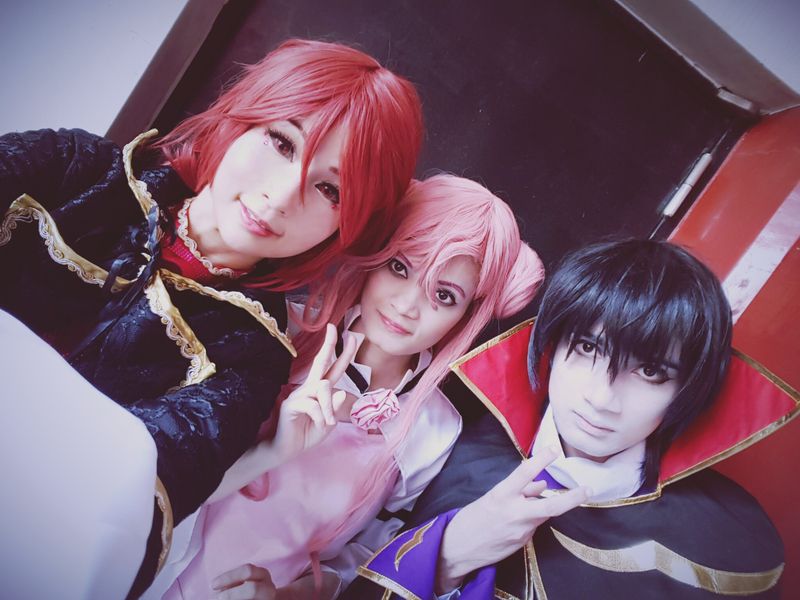 here's the photo we all toiled for... if you even manage to see me... =_=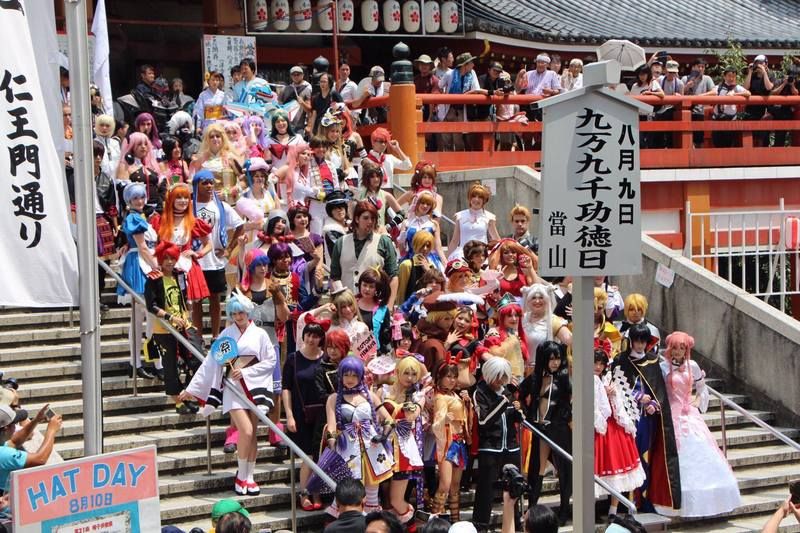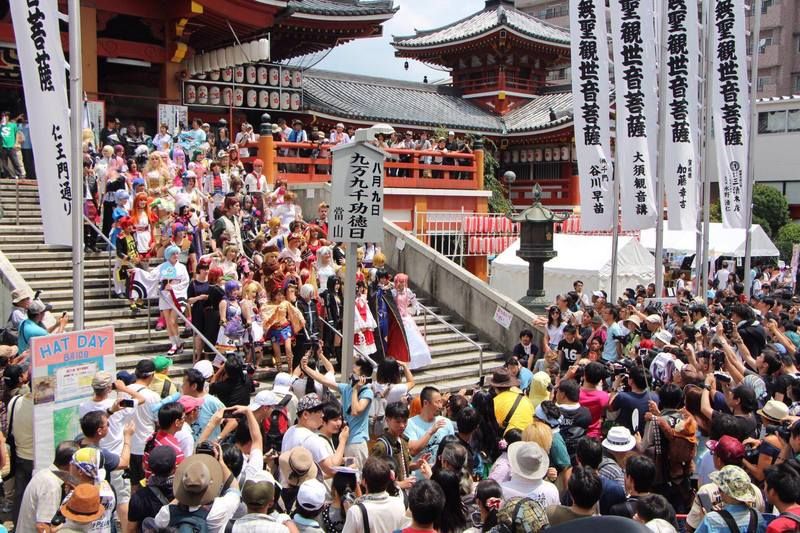 we then paraded through osu and got back to the hotel around 12+. pretty early.
after cleaning our stuff and packing our things, we were told that we had to go to the finals in costume around 430pm. zzzz. pondering if we should go in kayako/sadako cos...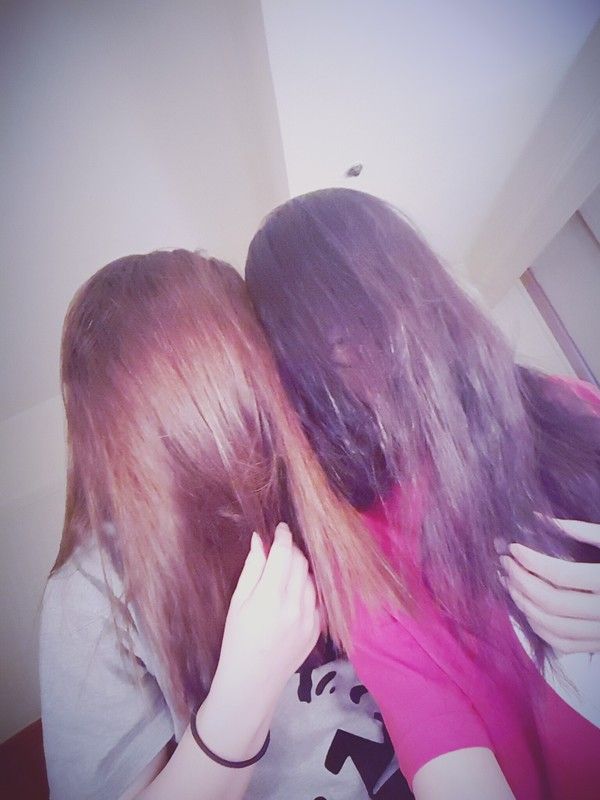 but maybe not.
and it seems we couldn't attend if we didn't cosplay. which kinda makes us quite mad, since we weren't told earlier and we had to be there by 6. we've packed all our stuff and had to lug it out which was really troublesome, and to be honest, it was really of no necessity to wear costume. we had to cos the screen will sweep across the wcs rep within the audience via nico live and we would look odd without costumes. they wouldn't even allow us to sit elsewhere as the theatre was supposedly packed. worst of all, all the reps had to go up on stage first, before the 'losers' can sit down to 'enjoy'. shaming session, anyone?
in any case, we decided not to go in the end and i got out with yvonne to look around the next door shopping mall. retail therapy... turns out there's an akb48 (or skb?) with a long queue, an anime cafe and the salmon mascot cafe there, just next door~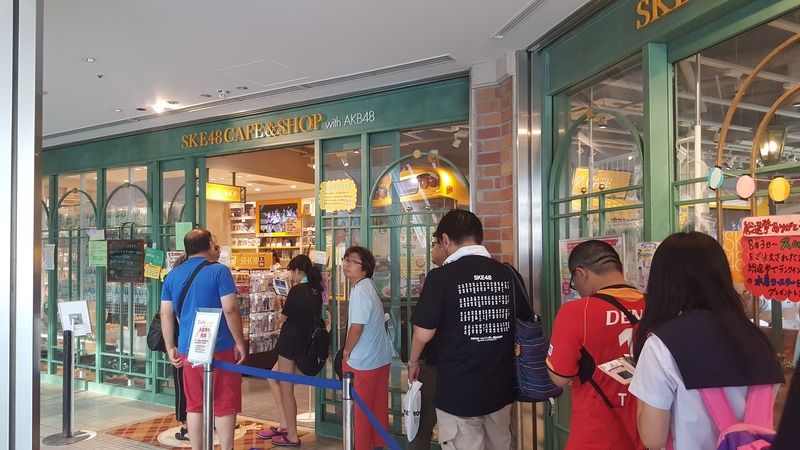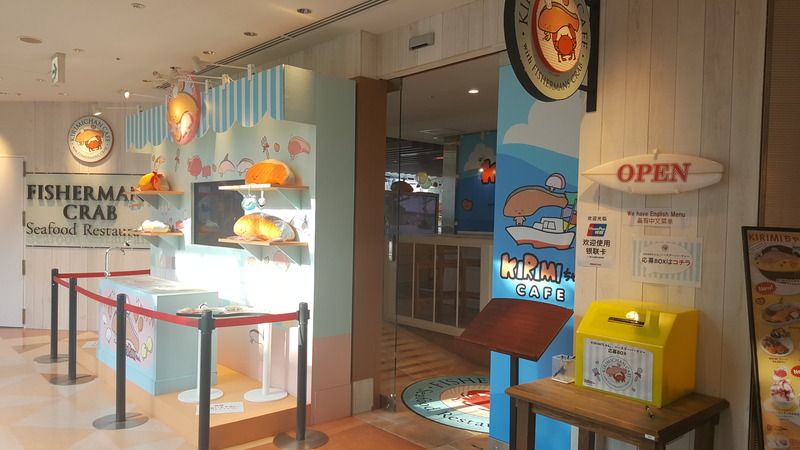 there was also some protest going on..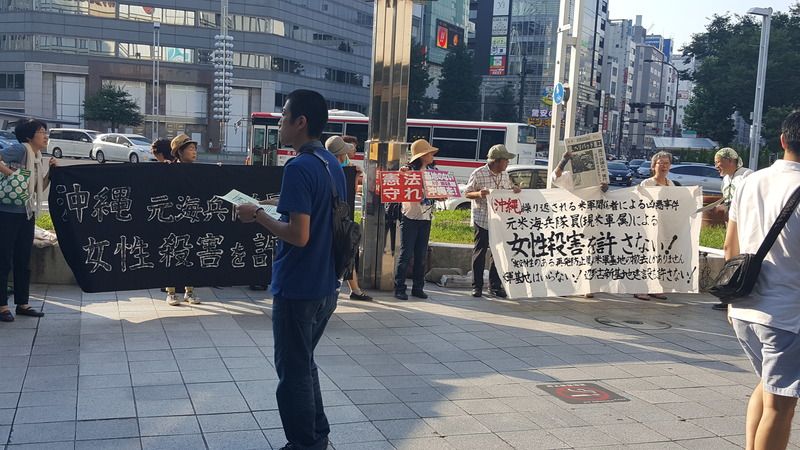 we settled dinner at a udon shop. been wanting to eat this since osaka, although this is the hot version. only 490 yen~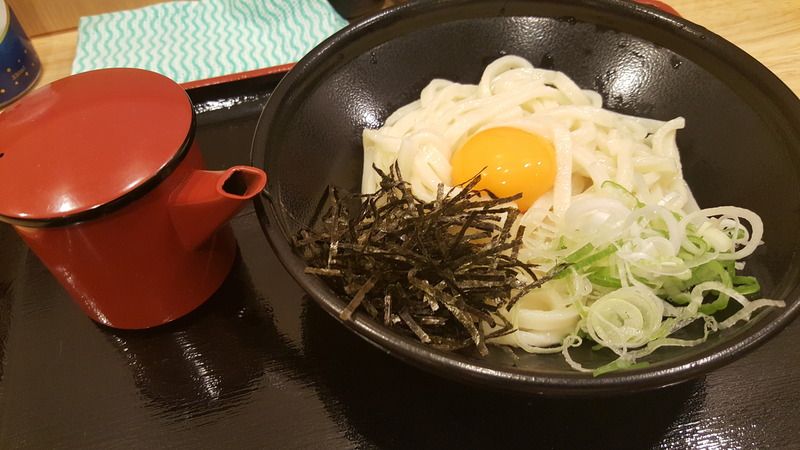 then we had the pulpy orange at starbucks. so sour but refreshing~
then we went home early and slept early for the day~