ugh... i totally placed my shoot on the wrong day where i had to do a check up, even though i skipped it at the end. but coming back from a looooooong week of activities got me disinterested in cosplay, but i still had to drag myself to the shoot as we've rescheduled this a couple of times. thankfully it was not in the morning so i could still sleep plenty and had ample time to prepare.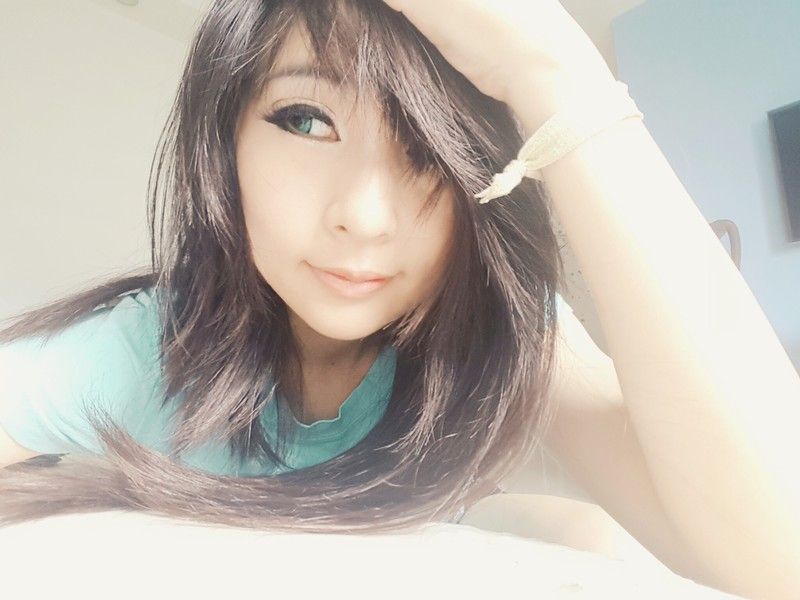 i feel like i've spammed too much eye liner this time. but it seems ok in bright selfies...
met up the other girls at 4pm vivocity and we prepared at the boardwalk toilet. there was a huge pokemon crowd but luckily at the boardwalk, there was not many people there. yayyy!!! my nozomi failed at the boob push, but i was still able to squeeze a line after putting in vic's pad T_T
be prepared for our team selfies!!!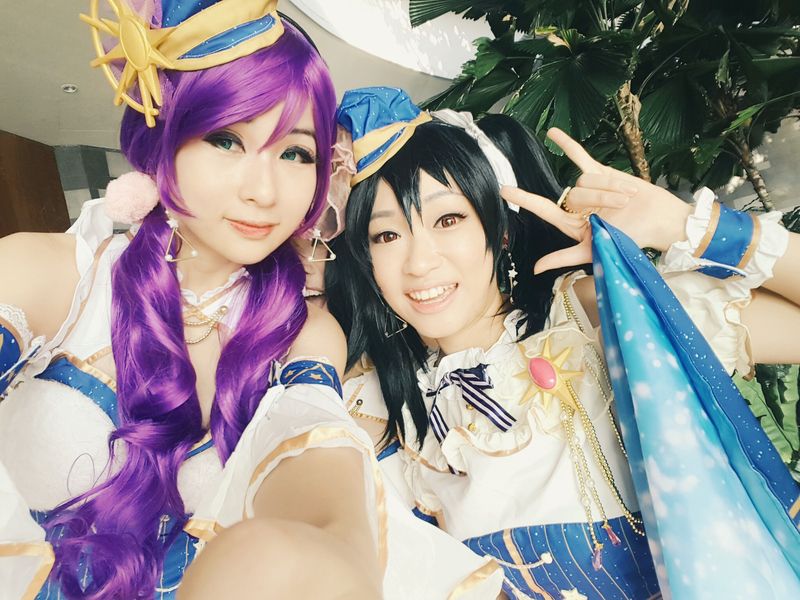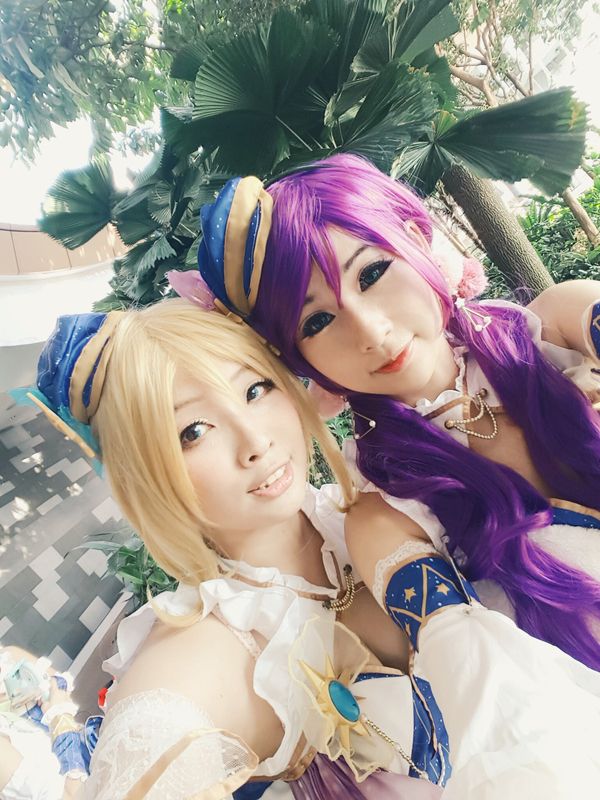 my phone can take some awesome full lengths too. and kotori came finallyyyy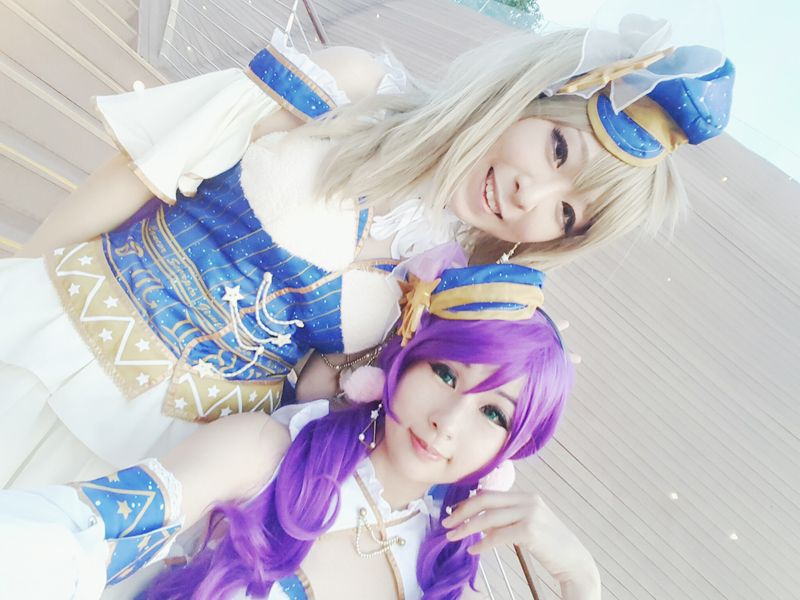 here's all of us~~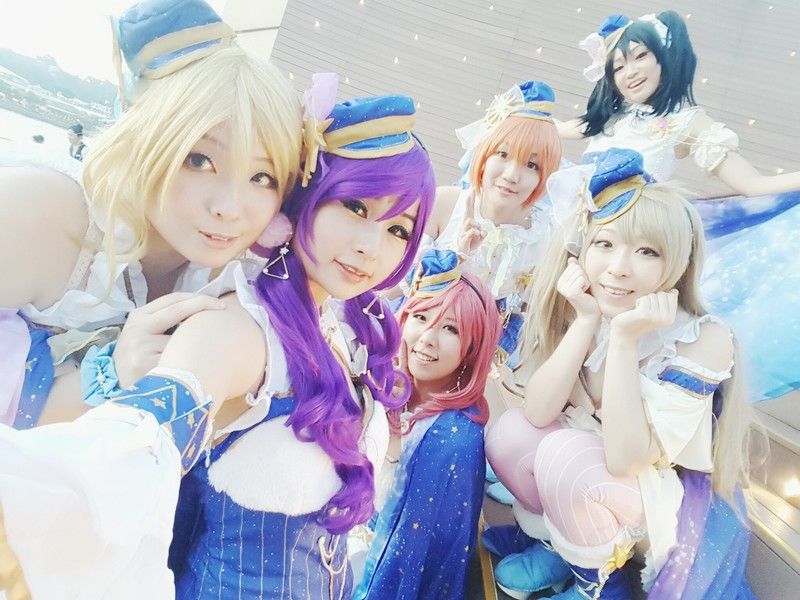 while trying to shield myself from the sun... i found a super nice spot underneath my cape and took some nice selfies hurhurhrur love the colors!
after finishing some day shoot, we waited till night where the lights on the staircase lit up. night selfies!!! i think we all live for the selfies during shoot...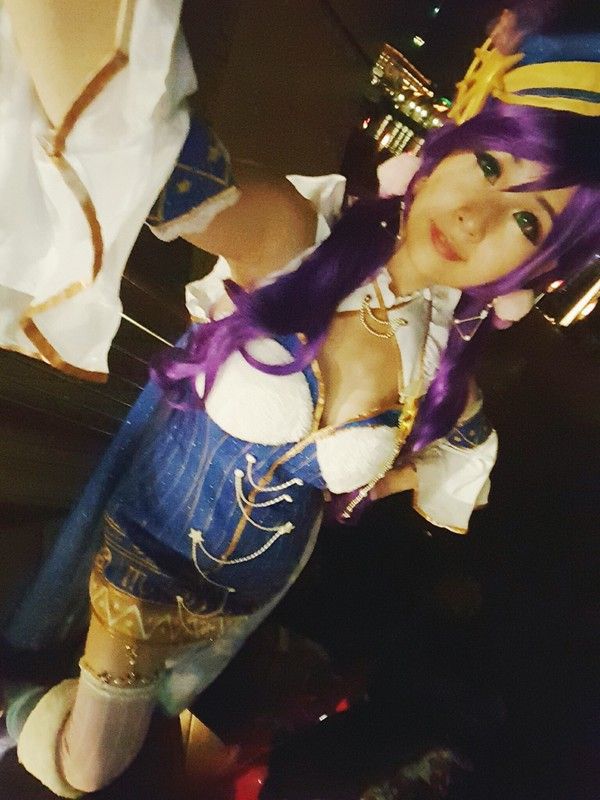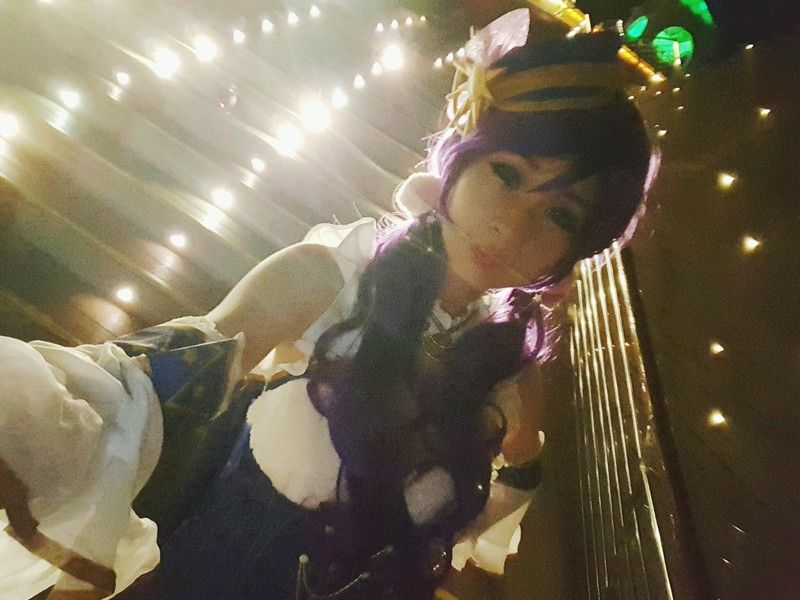 last video to finish the shoot off at around 10pm...~