ah.. so it's monday again T_T
woke up early to have starbucks breakfast with darling, then i got off to work while he waited at tiong bahru. met up again for lunch and tried this rosti and salad place. 1 rosti for $8, and $2 for the bratwurst. for the salmon it was $8 and you can top up with 2 sides for $6 and add $4 for the full set, which includes the arizona drink and mushroom soup. not too bad! tasted pretty nice too.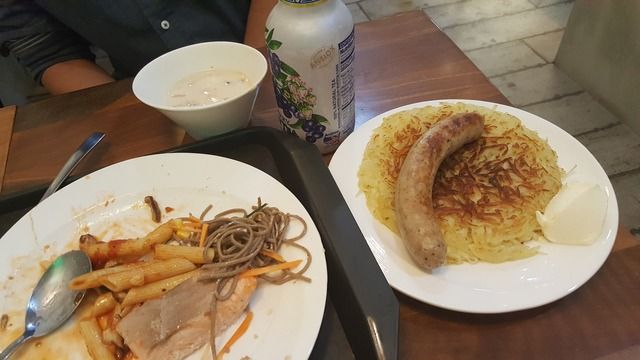 after work, we met up at clarke quay for jumbo and river cruise. took the queue and it seemed the waiting time for 1.5-2hrs so we took explored clarke quay for half an hour, then took the cruise in the meantime.
darling is finally not wearing his cap! cos i complained that it stinks. lol.
the whole cruise took about 45mins but halfway through we got a call from jumbo saying our table was ready so we panicked. thankfully they were able to hold our tables for us so we were able to have dinner without re-queuing. phew...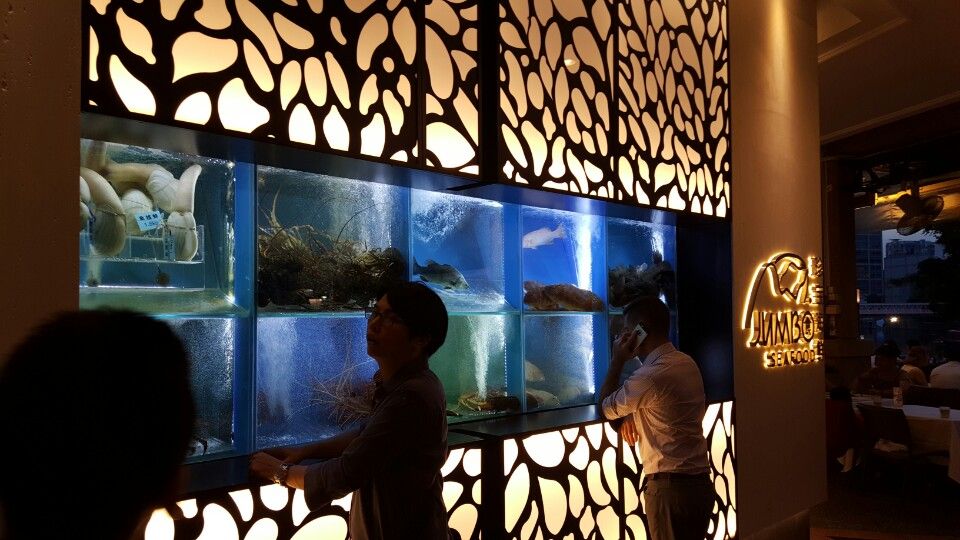 we ordered pepper crab, chilli crab, oatmeal prawns, fried horfun and seafood fried rice. the fried rice was just so so and the prawns inside were really mini, totally not worth the $18. the rest was alright. it cost about $240 for the whole meal, for the 4 of us. and as you can see, i only took 1 pic since i was busy eating and my hands were dirty from all the sauce. hahah. it was already almost 10pm by the time we finished eating. since it was the last night, we went home early (not quite but oh well) to pack and rest for the night.
even managed to show 00 the new odin sphere before we sleep. hahahha.