what's for lunch? JH suggested bulgogi, and we went for it.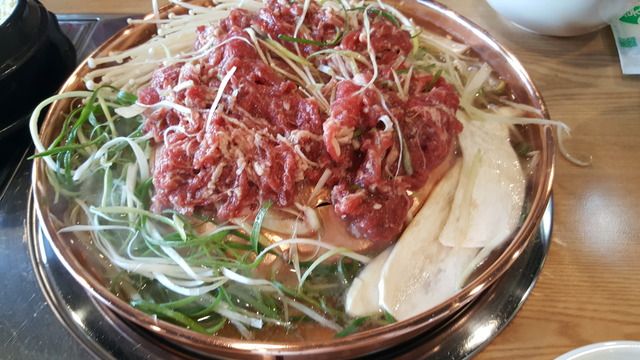 just gotta love korean side dish.. and that steamed egg~!!
wheee, yummy.
and what's for dinner today? hahahahah. crazy sushi buffet in yongin!!! wasn't that hungry after the heavy lunch but since everyone wanted it and it's below 20k won, why not?
the sushis are not conveyor style, they are just displayed out and are in mini portions with big toppings!
there's a dessert section, but it's not inspiring.
and here starts our binge....
at least there's waffles~
/couch potato............