autumn hasn't yet ended!!! all the pretty maple falling..!!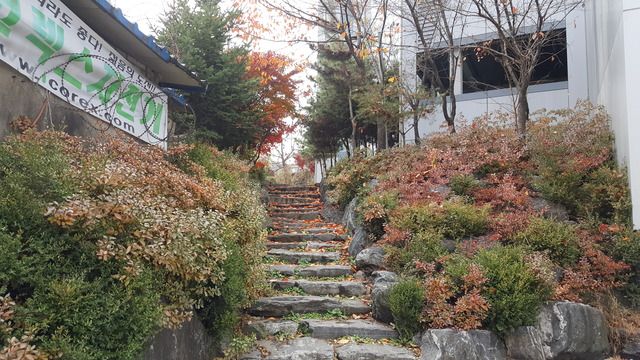 there's a new guksu restaurant in the area so we decided to have a bowl while waiting for JH to pick us up for lunch. the mian xian is only 4k won, and the rice ball is 600 won. it's a pretty decent meal!
when JH came, he told us there was a big uniqlo sale so i decided to stock up on some innerwears. afterwards, we went to have udon at giheung (same place as the tofu jjige we had previously)
wanted to have red velvet, and we end up visiting dessert 39, which is a pretty famous cafe that's just around the corner!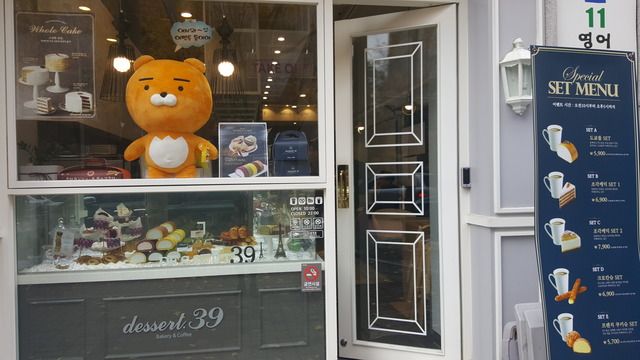 it's supposed to sell desserts from 39 countries, hence the name. it is also said that eki loves the care so much she bought every single item here to eat. woah.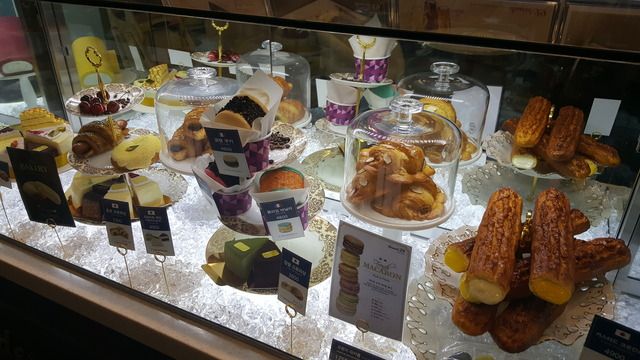 but of cos our stomach is not as vast... so we just got 2 cakes and drinks. that's the oreo cheese cake, the famous custard roll and red velvet cake. the drink i had was some coconut latte. it just sounded exotic so i had to try it.
would like to come back again to try out the rest of the stuff!
at home, i decided to try out the innisfree mask which i customised. you just select a base and 2 ingredients (which caters to your skin problems), then stir it together to apply. honestly it's a bit messy and inconvenient since you need to buy mixing and application brushes (i didn't, i just used chopsticks lol since i knew i probably wouldn't buy it again). the smell and after effect is pretty soothing though. but yeah, we looked like we rolled in some mud. lolol. it's also messy to clean off. haha.