it's mid month and we've finally gotten the things done for arisha~
found a random wig in the office and cut/styled it for arisha. it's too bad the ahoge can't really be seen with the hood T_T
and some finishing touches for the shoes. whee. i quite like this pair!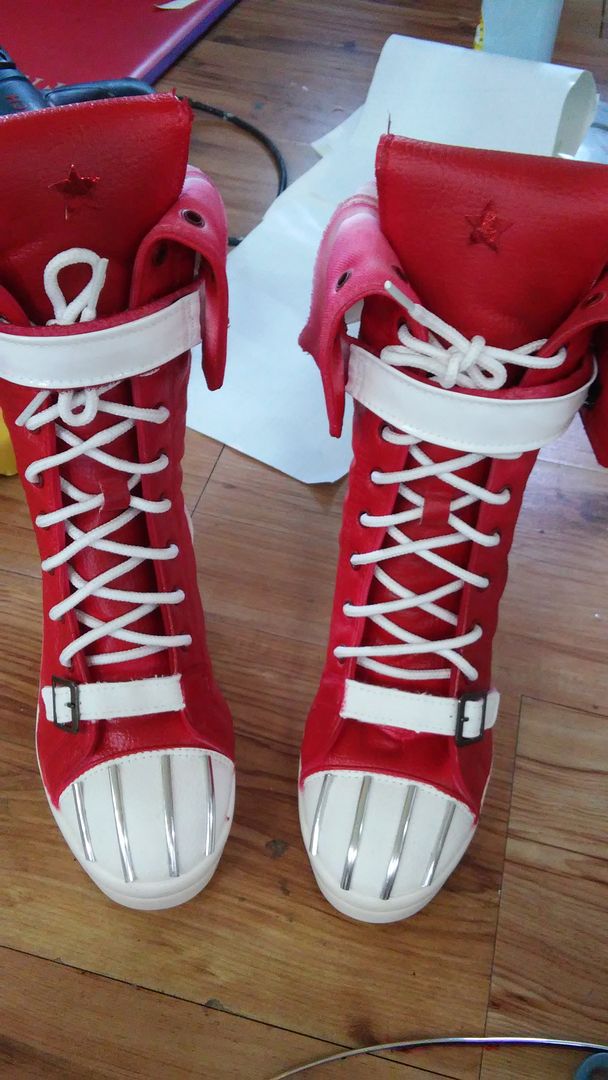 and then time for make up and preparation~
no, arisha is not supposed to look cute in the left photo. bleah. and i realised my make up might have been too light for the night shoot. bleahs.. anyhow managed to get at least an awesome pic still!!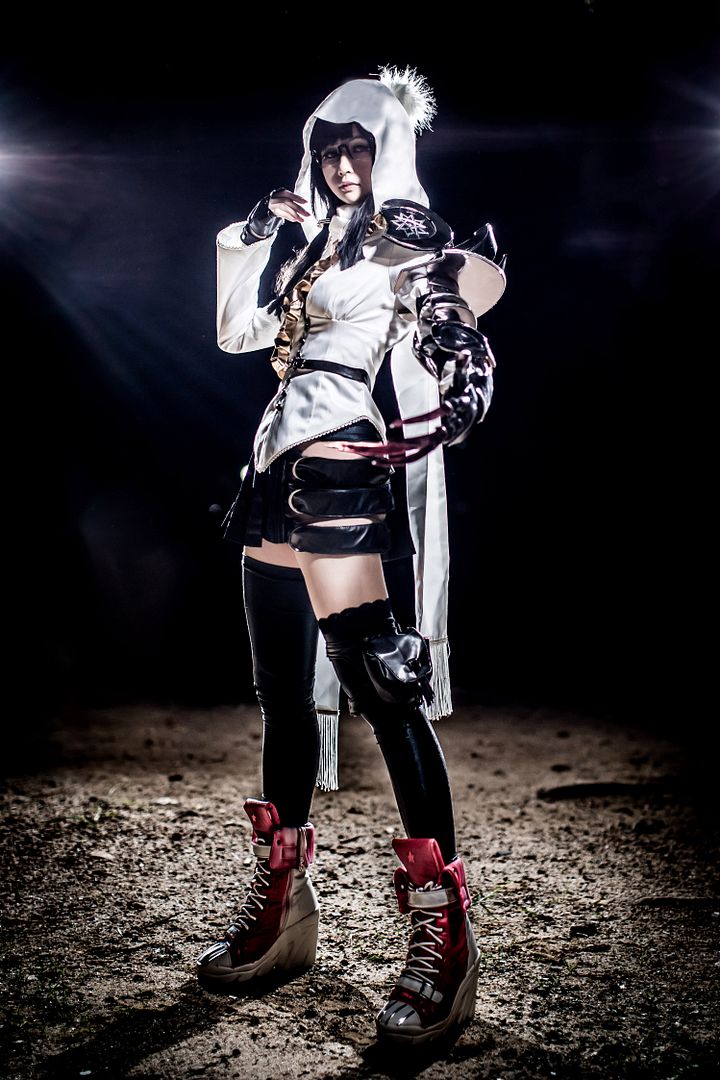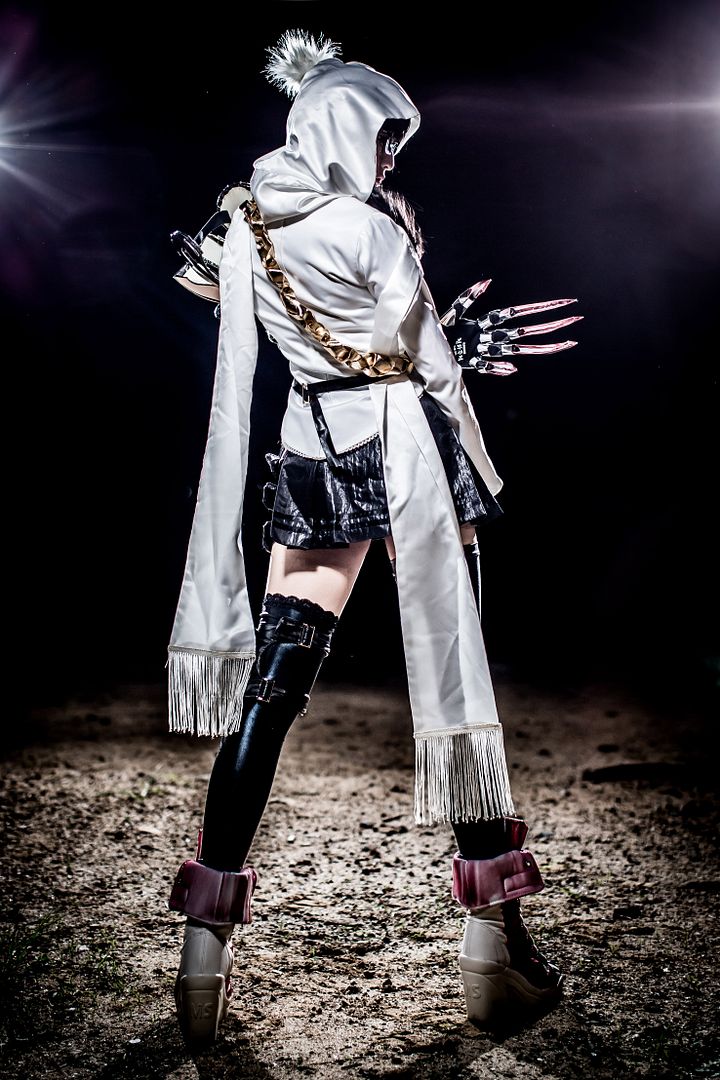 and then it's off to dinner at a pubhouse. mamee for appetizer~ and i still wonder if they could be cooked as ramen...
and a large beer!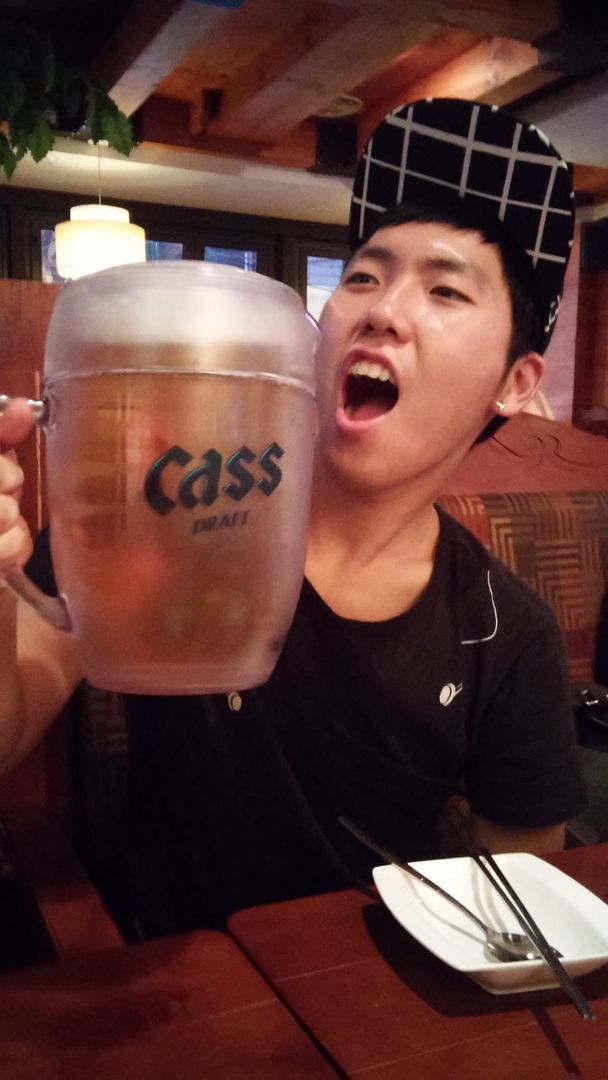 here comes the main
the little oden thingy is so cute
seems to be chicken butt..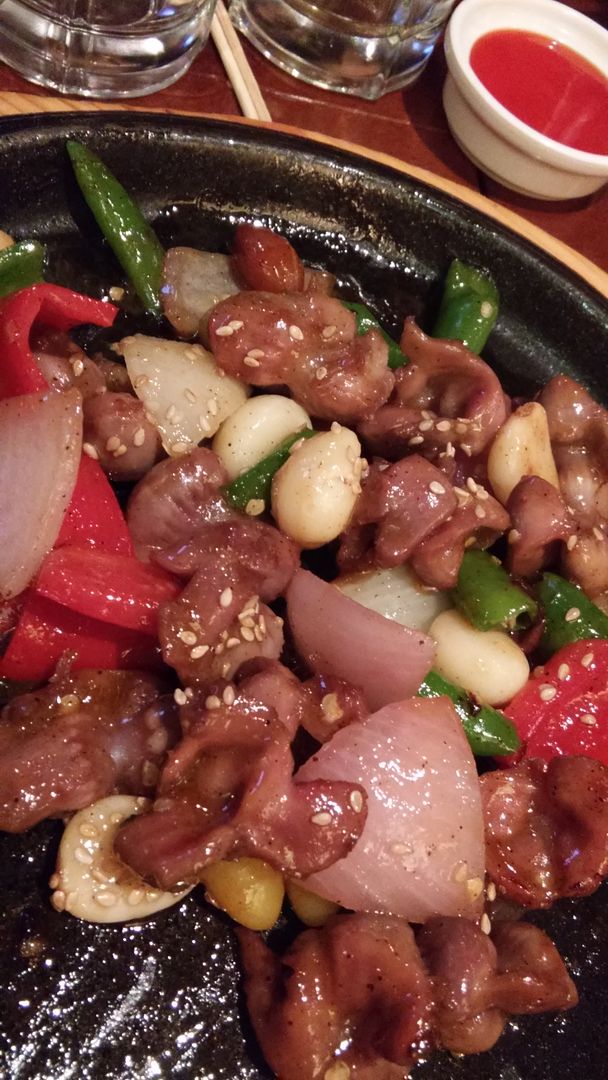 and yumyum~ to be honest i was a little disappointed for my shoot. didn't feel i did too well. but anyway. photoshop.......... TwT