now that the shoot is over, i can finally have fun in peace... lunch first at our favourite value for money olive hill. eversea was back from army so we ate brunch with him and jeonghoon. all of these were awesome, and even though the pizza didn't come with honey, you could request for it. all restaurants should be this flexible!
we went to jamsil to see the pandas~ it was opened till 29 july, so we were just in time!
trail of pororos leading us to it...
1600 pandas representing the actual numbers of pandas around the world.
pandas!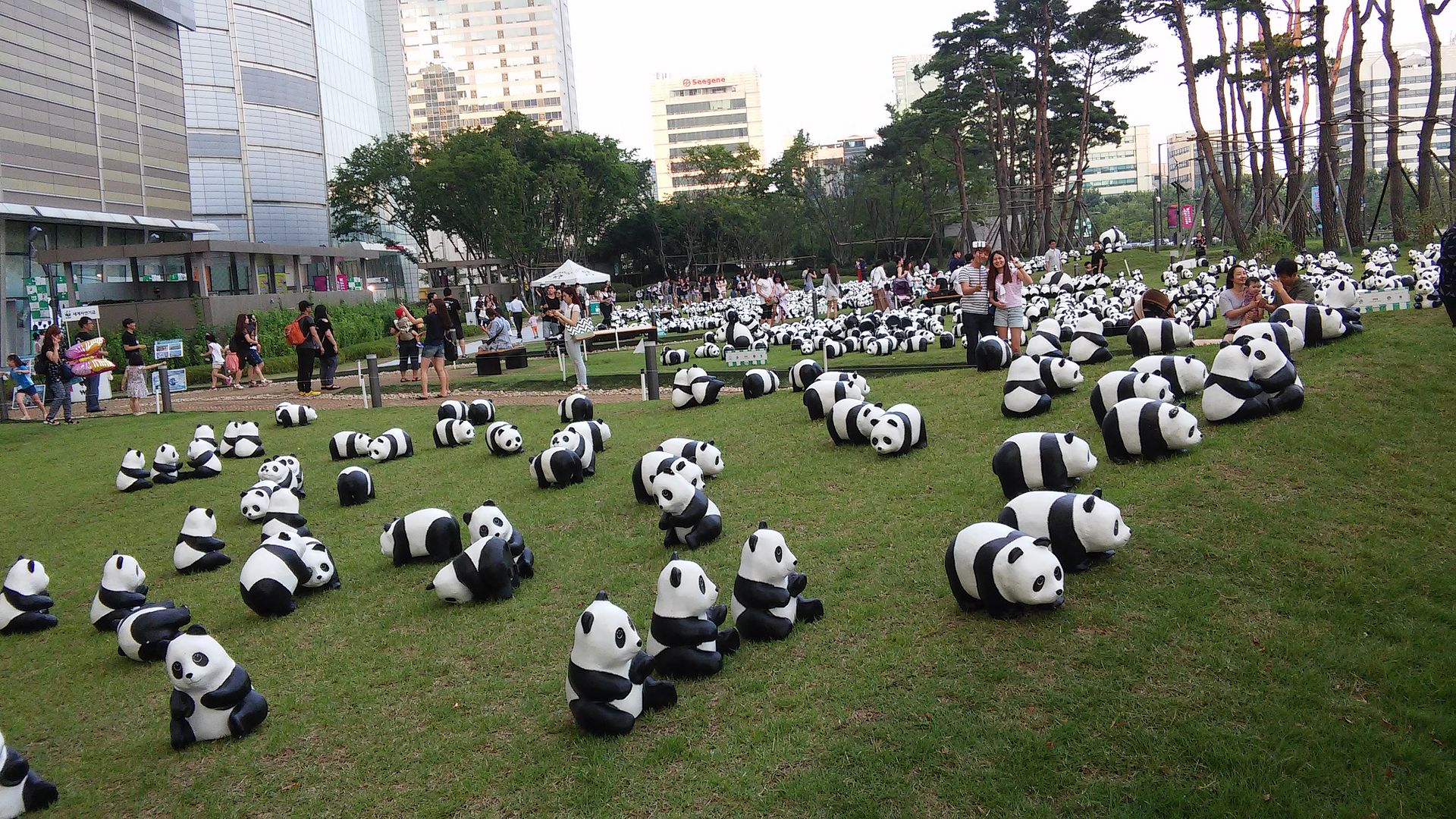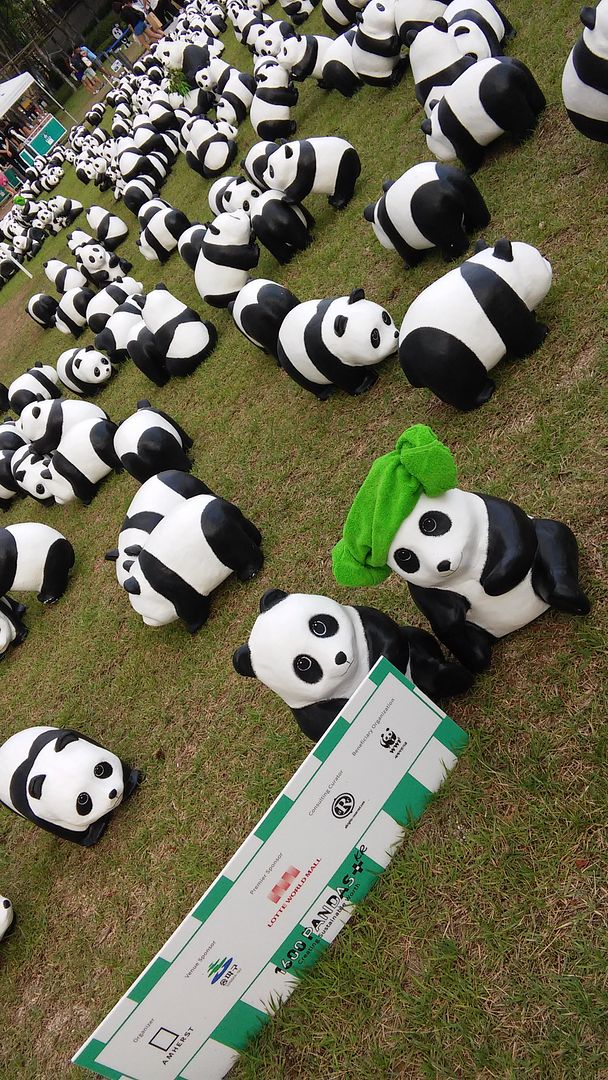 what would an attraction be without photo spots?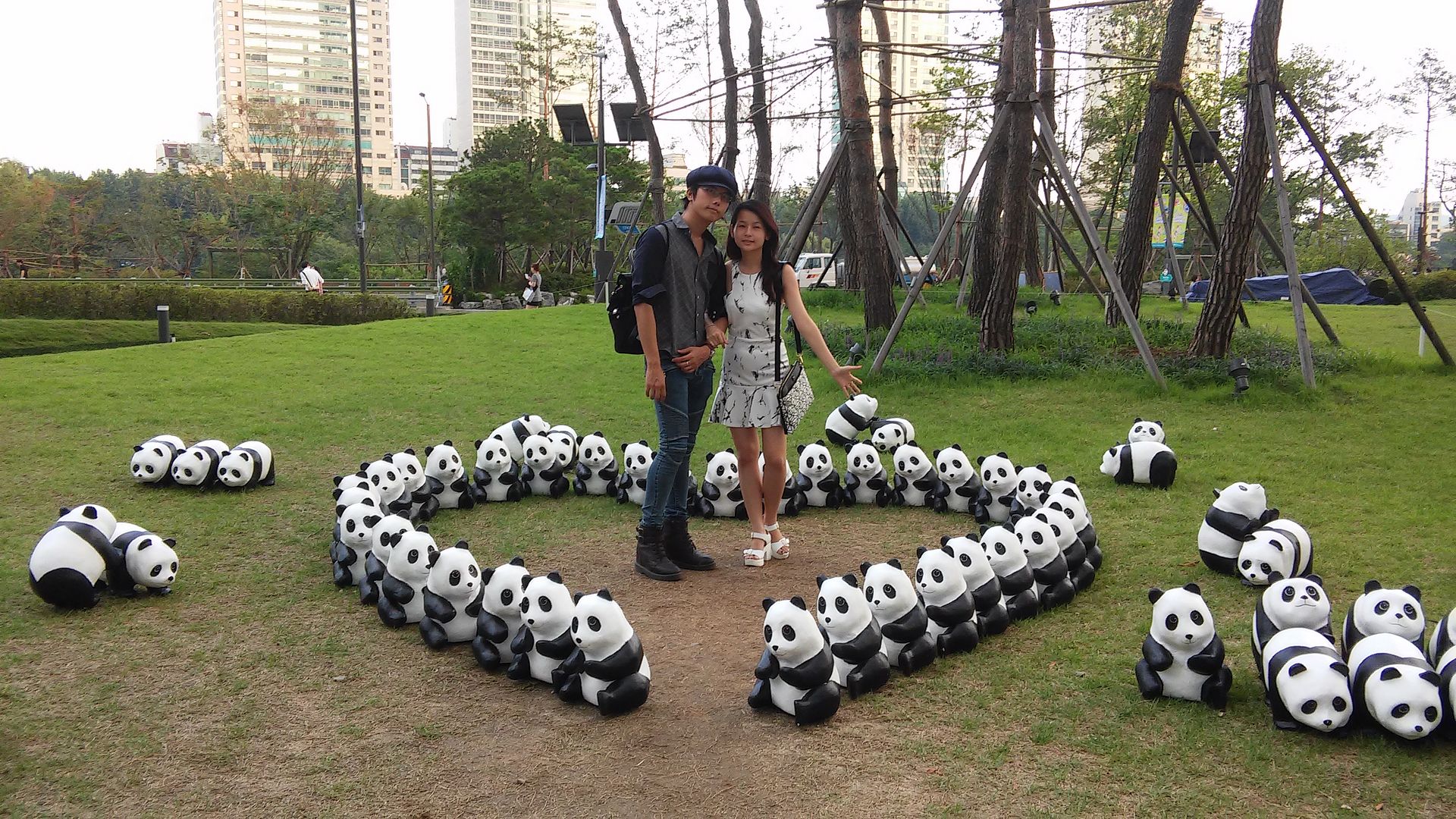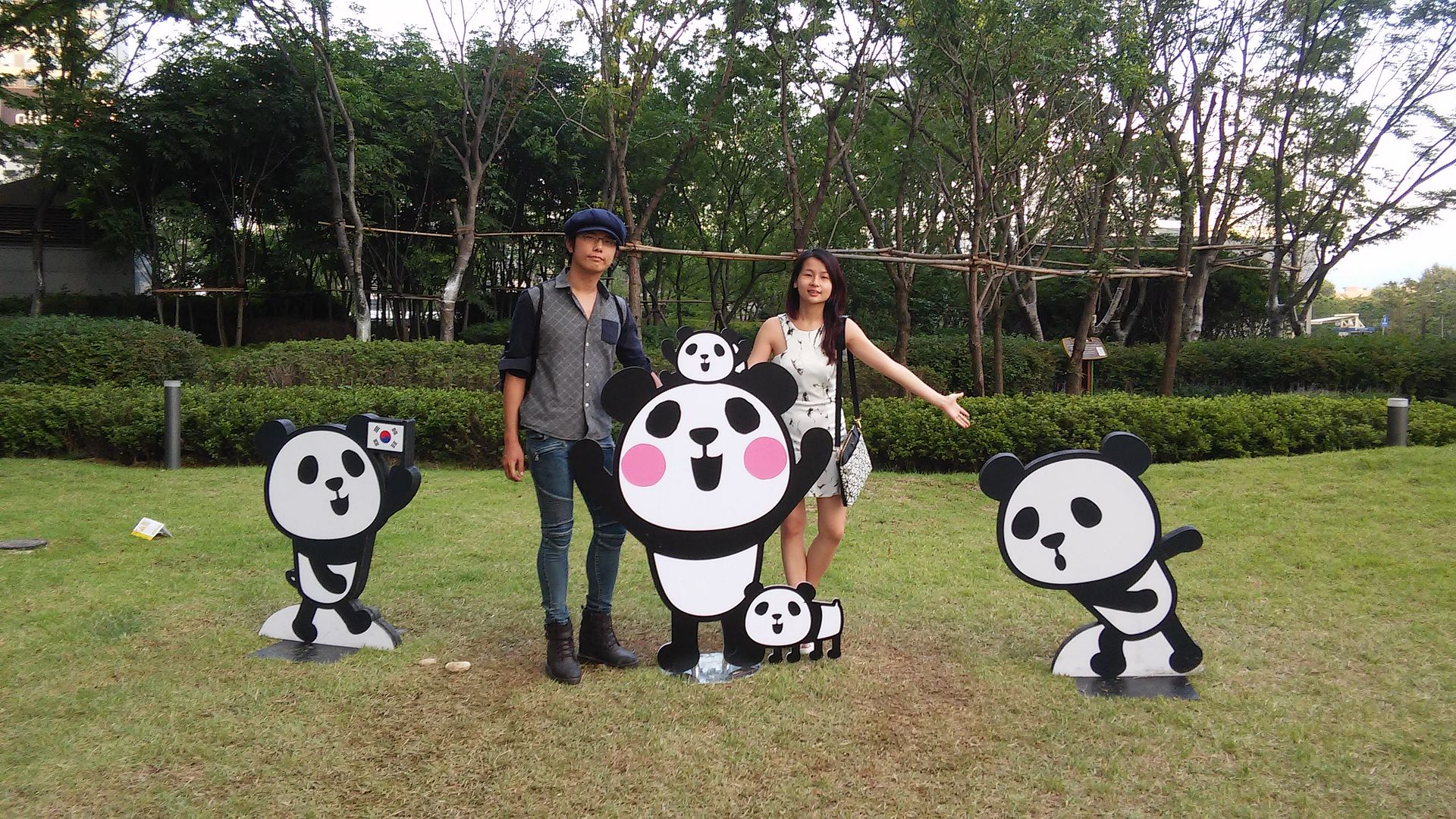 and shopping at lotte world 2... which hasn't collapsed yet thankfully... and i managed to eat a delicious hoddeok for 1500won, finally.
we were pretty full, so we rested at osulloc and had caramel matcha before we left.