so in the noon, we went over to meet abonim. the legendary figure... and his office was crazy huge. almost felt like i stepped into some korean dramas, with all the body guards and people serving. we had dwaengjang jjige at his office dining table and it was the nicest jjige i've ever had. the side dishes were amazing too - i was too embarrassed to take a photo at this parents meeting, so i didn't. such regrets now.
tried to call VN airlines to see if i might delay my flight, but there was no availability till 5 aug. it was so sad, because minions open on 29 july, just the day i was departing TwT so yes, my flight the next day is a confirmed departure TwT
anyway after the meal, we went to dongdaemon to search for wigs but to no avail. after shopping around dongdaemon a little, we went to gangnam to have dinner. i managed to have the thick chicago pizza, super cheesy yummyyyy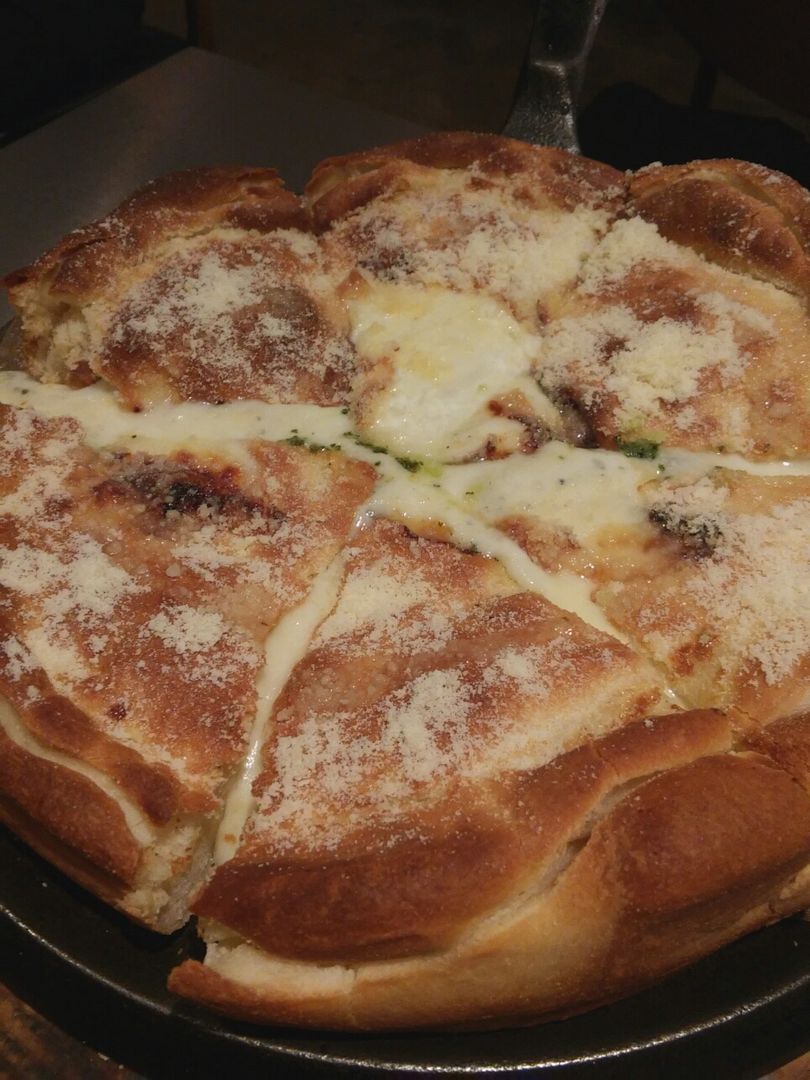 it's like 2cm thick and stuff full of cheese. a must for all cheese-lovers! look at the cheese strings! and the oozing cheese...
you should also get the additional dips at 2k won to enjoy the pizza more. comes with corn dip, cheese and spicy mayo. love the corn dip!
get the beer while you're at it. we ordered orange beer. tastes orangey. lol. you could probably make it at home, dump orange juice to your beer.
we were 30mins late for our final dance lesson, and dancing in our full stomach as usual. wheep. after lesson, one last homibing in korea... chocolate this time! there's bananas at the side and they taste pretty good together. brownies and puddings too~
no car for today, so we took the public transport back, and walked from the terminal back to eunhwasam. it was a cooling and breezy walk, and we also stopped at convenience stores to grab some final snacks.
went back office and since it was the last night, there was lots of packing to do and tidying up... also used the shrek mask i bought for namchin hehe and we fell asleep at almost 4am.. before having to wake up at 6am for departure TwT
thankfully jeonghoon drove us to the airport so we departed at 630am.
i went into the gates around 930am... i should have went in later because my flight was delayed by an hour! was a mad rush for the transiting flight since it was only 1 hr interval at hochiminh. but i still reached singapore safely.
hello, home again... TwT
and my food for the next few days... honey craze~