today, we went for our first ever orientation. finally about to start school after a week... the IFL (International Friendly Lunch - heheh what a cute club) showed us around and it was kinda drizzling for a while.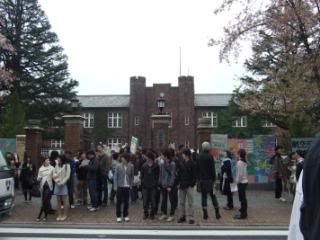 this is rikkyo's hall and the place where we took our 3hours long placement test inclusive of grammar, composition, comprehension and interview tests.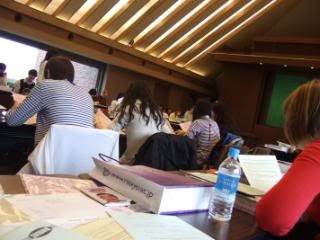 after the long long test, we went (to see) bowling. haha. no money, no bowl.
the bowling place was mixed with the arcade.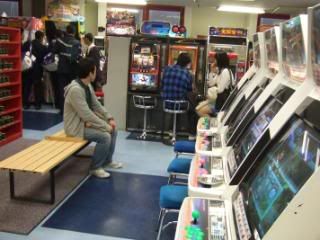 クレーさんはEXTRAです!
whenever you have a strike or spare, there are japanese models showing up on the TV to congratulate you. hahah it was quite funny. 面白そうだった。