went to akihabara today, and i finally understood why you should NEVER tell anyone that you are going there, especially to the locals. because they'll just think you're a hentai. and lots of hentai stuff there are in akihabara. i went into sooo many shops and at least 20% of their goods has figurines/cards with perverted images. it makes me soo sick and disgusted. i think i've seen too much, may grow needles in my eyes soon.
and frank seems to be having fun at torturing me at it. (-_-`)
aside from that, anyway at least they have lots of decent square enix stuff.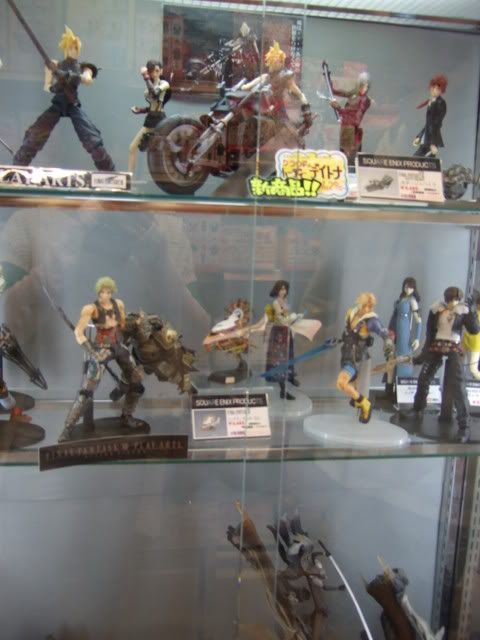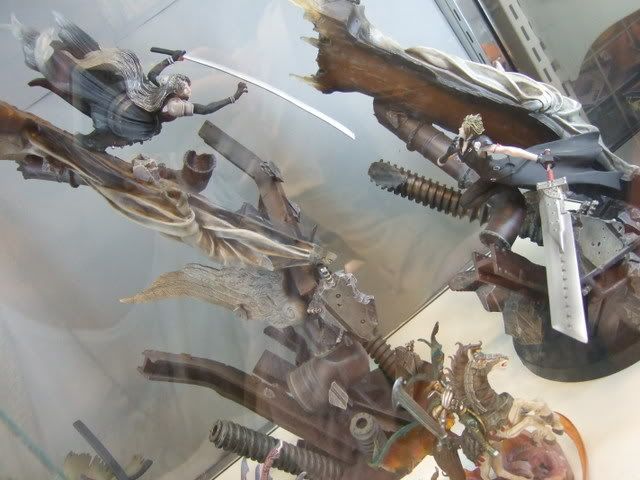 and that sephiroth vs cloud figurine costs around $500 (SGD) yes. no kidding. it's really gorgeous though.
when we went back, rows of punk cos-ers and maids were still giving out tissues near the station.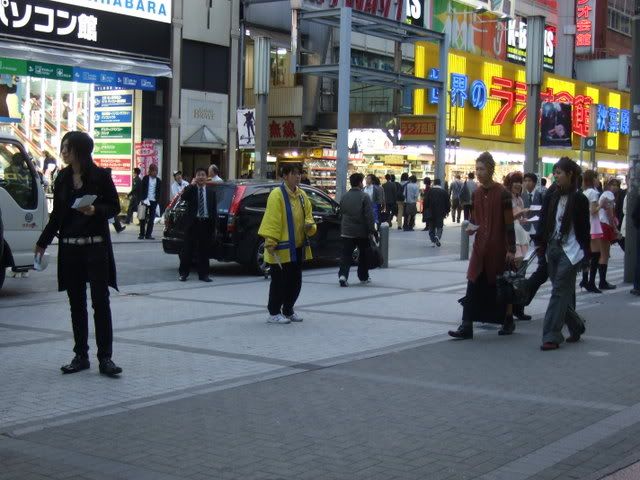 and next time, we'll definitely be here for the maid cafe.