went to harajuku with ian on sunday.. it was SO crowded. omg.
i reached at 12 so i went to shop around a little. lots of idol photo shops around. almost wanted to buy gackt and nakatsu!!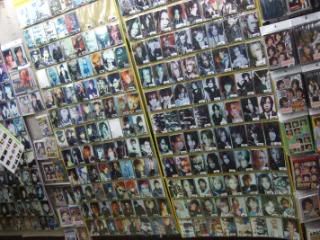 ian reached at 145 (-_-`) cos he got off the wrong station. まあ、いいや。so long as we met in the end! i was so worried. we looked around a little and i bought loads... cos it's so cheap. there's a 315yen jewelry shop and a 380yen clothes/accessories shop.
there's also a 'happy hearts' shop selling bras and shoes. the bras are gorgeous! so are the shoes on the second floor.
damn shuang, but i brought too little money so couldn't spend that much. 我慢しなければならないんです。。。 our lunch was the crepe shop - a chocolate cheesecake one for like 430yen... quite expensive, and we queued for a while.
look at the amount of people eating it at the sides though...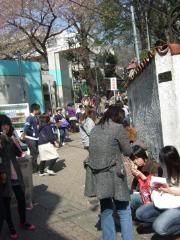 oh, and there's sakuras there too.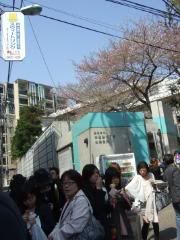 passed by this shop selling... costumes? probably those you'd wear to a party. and i found my platforms for around 8000yen. didn't buy though! will come again...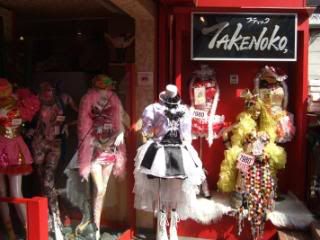 and finally had a so-called proper lunch at a taco place. which isn't that good and is pretty small in quantity for its price... the shrimp taco on the left (where the shrimps can't be seen... really shrinks. and mexican rice on the right)
bought another medium-sized nachos. quite nice - has a special vegetable (green) sauce on it.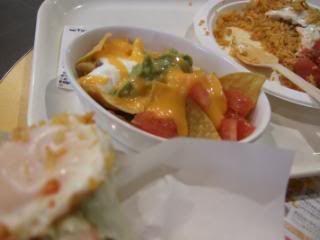 beside the the taco shop was this second-hand clothes shop which is HUGE. and has tons of stuff - really nice stuff. but i didn't buy any eventhough i saw loads that i like... about 700yen only.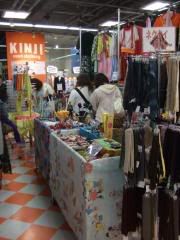 and ian tried on a pair of funny glasses...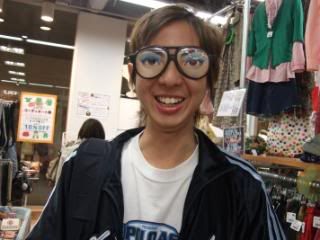 after that we walked the branded streets stretch.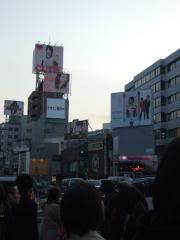 see top shop?
i even went into the 3-4storey high LV and sneaked a photo...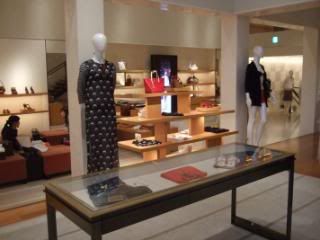 they were selling scarfs at 50000yen++... WAHHHH. but the LV there is quite different, there's so much more variety... but it's still the LV monogram. not much difference in the design, in the end.
also passed by this really pretty piano. wini would love it.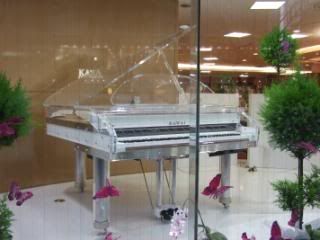 and on the way back, we went into a japanese souvenir/goods shop. they are all so lovely! wish i could buy them...
i saw another boots, not platform though, on our way back. only 5900yen. maybe i'll buy that.
don't think you can see anything on the map, but what the hell.
so that's our journey for the day, in 6hours.