ok so part 3 of buy and buy lots lots... my books!
the books here are so super duper cheap. so i managed to grab 3 guides.
first one is valkyrie profile silmeria for ¥150, and my ff8 guide for ¥300.
then is my ff8 story book for ¥150 too! WHEEE i love this so much!
bought cosmode for around ¥400 too. it's more of a backdated issue that's why it's so cheap. but japanese sure know how to protect their books. all of them look so new!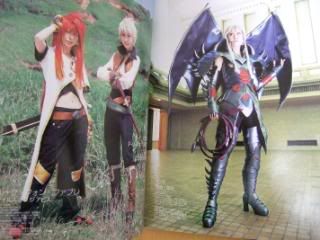 and their mangas... ¥100 each. gosh. i wish i could bring all of them home but so far i've only bought one. lots of people are know buy mangas in a set... cos it's so darn cheap. so here's the last book of angel sanctuary.