since i'm so bored... i went to take pictures of all the interesting i've bought. let's start with the groceries.
i have an entire row of sauce. from the left: soba sauce (¥104), shoyu sauce (¥207), olive oil (¥298), oyster sauce (¥104), pepper (¥104), salt (¥71).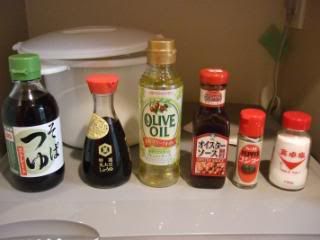 most are from the ¥99 (after tax ¥104) shop... gahhh and if they are not it means i've overspent on it (-_-`)
ooh i found my soba and its sauce from that shop too!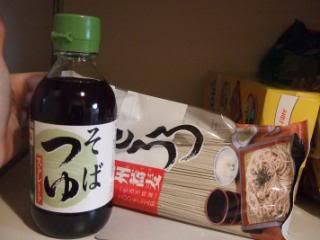 some more foodies. milk (¥197) bread (¥108) pasta sauce (¥470 - omg it's so expensive could have gotten it at the ¥99 store...)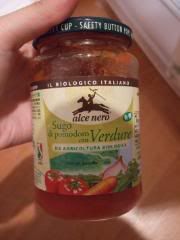 enoki mushroom (¥104), chicken meat (¥104), cooked rice (¥850)
and clarence says this maggie mee is the first maggie mee to ever appear and is pretty expensive in singapore so i bought it to try. (¥89)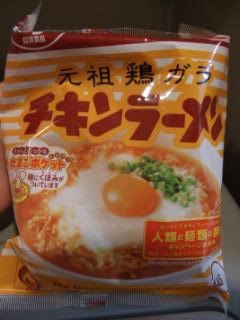 oki, more tomorrow! just came back from celebrating juno's 26th birthday. たのしかった!