went to ueno park today again! but with a different group. guess i've become the guide for a while. before that we went to eat at yoshinoya. heard it's actually quite similar to singapore's, except the rice. but the seating is very different - you sit around the cashier!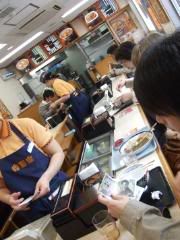 the scenery is actually a little different from the day before, cos quite a lot of sakuras have dropped and the greens are pretty visible. so it was LUCKY i went yesterday to see the full bloom!
some more sakuras photos... and a rose-like flower which kelvin says is called a camellia. (photo courtesy of min geong!)
some more sakuras!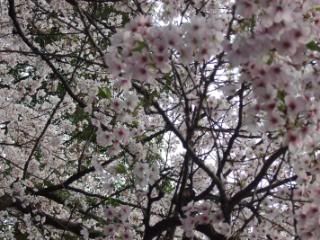 almost turning green...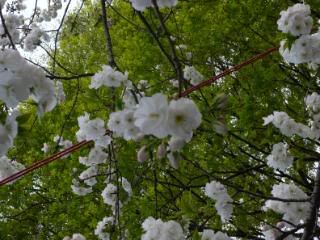 in a pool of fallen petals...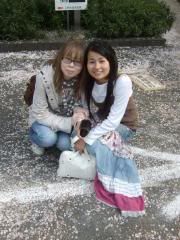 trying to capture the fallen sakuras, but to no avail...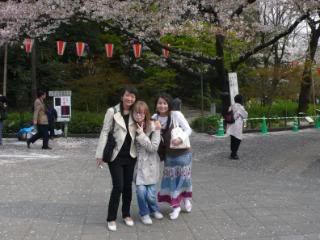 lots of people gathered underneath the trees.
and this was taken the day before, but it's quite amazing how people in suits are 'chopping' the place :D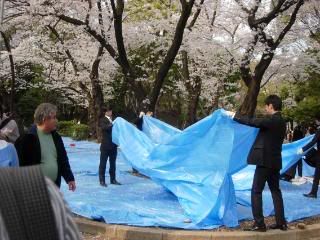 lovely lake!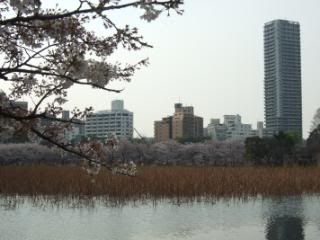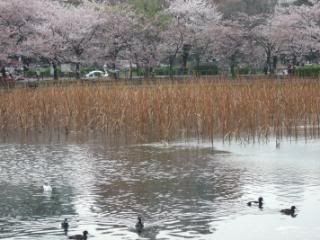 the birds were like resting on a pole each, kinda cute :D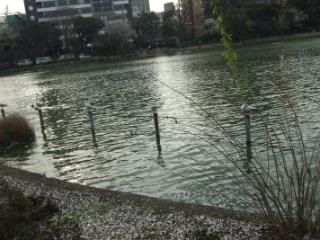 a crane washing up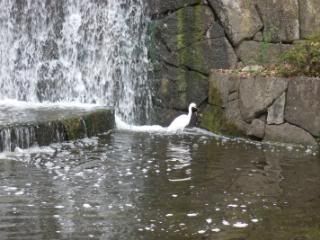 ducks bathing in the petals too...
boats for rental for around 600yen for 3 person.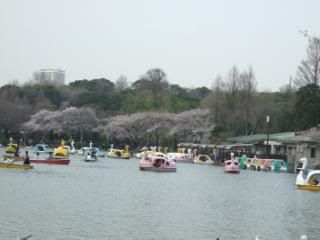 went to a place full of food, but sort of different from the one before and has a bazaar/flee market sort of feeling that surrounds the lake.
here's an uncle selling character taiyaki! kawaii!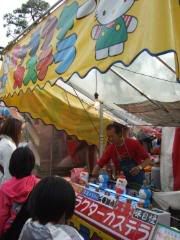 some stalls.
...and a somewhat scary looking performer...
we decided to go macdonald's to rest a bit after ueno. en route, kelvin was amazed by the adult movies sign...
as well as a 'no bicycle, no standing' sign.
and we saw this restaurant selling a loaf's thick of bread desserts! no thicker toast than thee, eh?
i ordered a chocopie from macdonald. it's like a chocolate croissant. they have mcflurrys with caramel, kitkat etc.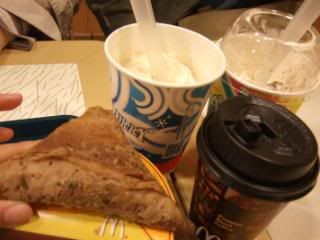 then it's to ameyayokochou.
this is a takoyaki shop...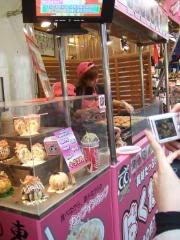 jya nai! just look at what's inside!! YUMMY!
and wow! what a small world, we saw the hongkongers there too.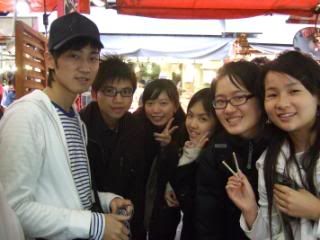 and i saw a kimono shop! i want the shoes!
there's too many pachinkos around. and their advertising is really grand!
and then, kaerimashita!