whoo hoo! last stop, shinjuku.
while walking over there, it started to drizzle, and gusts of winds were regular... sighs. i hate rain.
pretty flowers.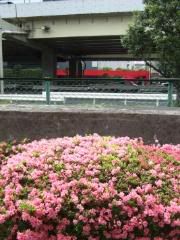 and us getting left behind (that's why i could take this shot)
finally reaching the observatory tower!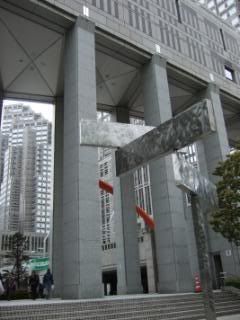 the view is spectacular from the top!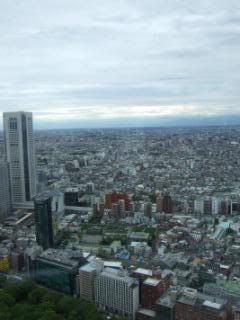 and us
and of cos there's a lot of souvenir shops... or more like toy shop!
look at the triple/quadruplet heads nodding!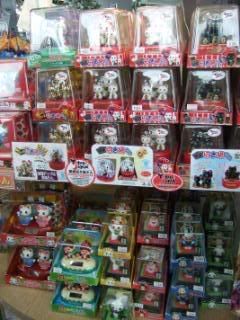 this is a bear which you can buy clothes for.
see the kimono bear at the top? i love their fabric!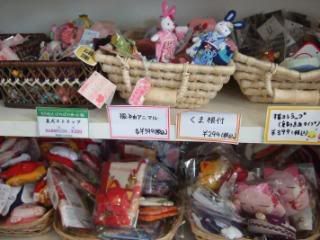 there's even figurines...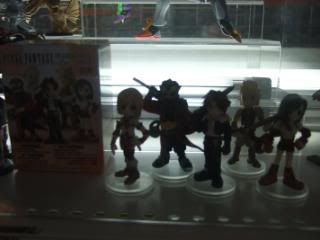 it's the newest ff which arrived on 18th april! 315yen a piece.
here's the ningyoyaki (like taiyaki but with character shapes, filled with azuki red beans)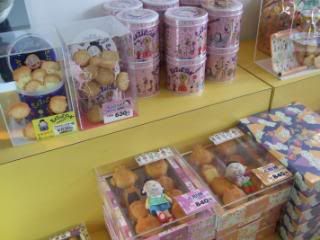 ooh their pencils come in many forms - tabacco, miniscule color pencils, etc
we were dismissed here (was about 3pm). so some of us checked out shinjuku's nearby shopping lots.
found a toy section there selling real food makers!!! i almost bought one.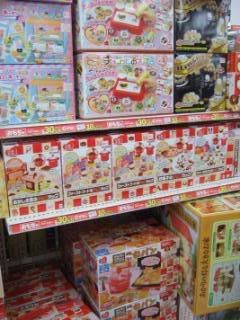 the ff figurines (see top) was sold at 280yen piece too. cheaper than ikebukuro (315yen). but i decided i'd buy them at akihabara instead as it won't be as random. i really want squall!
then we walked along this street...
i managed to eat my pizza manju. not too bad, just 105yen per piece. then it was time to head home. but before we boarded the mrt, we went to a food fair! (well it seems to be a constant thing at almost every basement of every shopping centres). WHEE get ready for the onslaught of food pictures~!
first up, hugie omelet!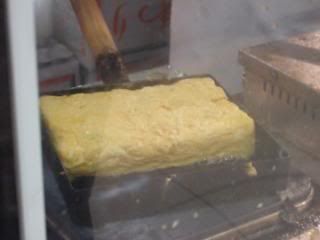 and i can't be bothered to label the rest, you should be able to tell by the looks. bentous and sushis.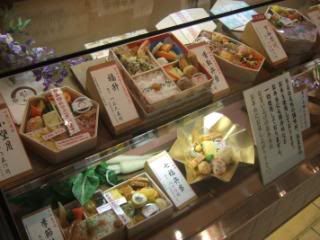 cakes, sweets and pastries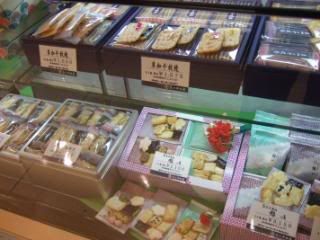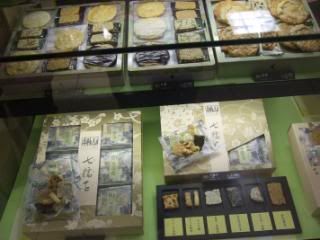 yakitoris, fried stuff, junk food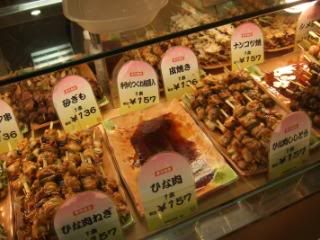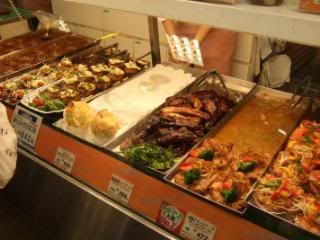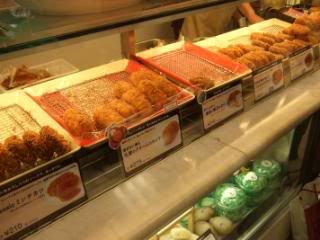 fresh food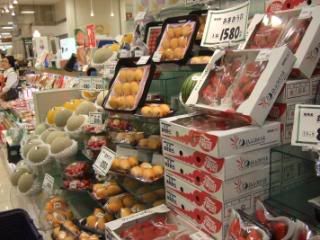 with aching legs, my day was drawn to a close. yay!