13th september
was supposed to go for yacine's birthday party but in the end i caught a cold and fell sick, so i thought it best to return home early and skip the occasion. but i chanced by a matsuri atmosphere around the shiinamachi area, so i alighted and joined in the festive season instead!
there's really a lot of strange stalls around... people selling nds (or maybe it was some sort of games?)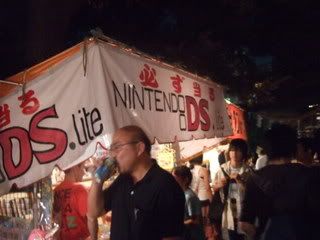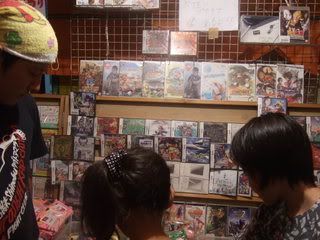 and cucumbers?! (there were people buying it too...)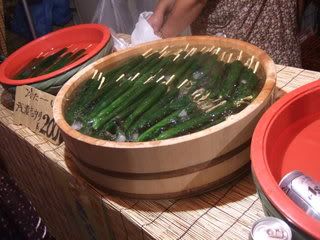 and some candy dipped thingy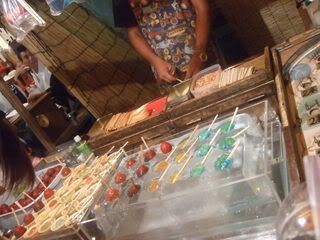 the takoyaki stalls were also pretty competitive. there was a massive pile of takos splashed across the front of their stalls to show the type of takos they put in their balls.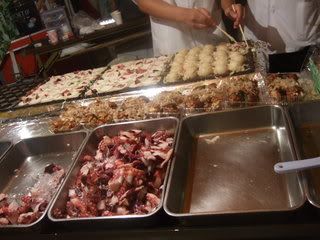 then there's also very kuazhang okonomiyaki with piles of vegetables
there's a lot more food and stalls selling big bottle-shaped balloons and stuff but i was feeling quite sick and it was so damn crowded that i returned home after that.