22nd sept
had dinner with atsuko of IFS at IKEA's bistro! i was givn a treat so it's like eat-all-you-can but of cos... i'm not a pig. here's what we ordered:
famous swedish meatballs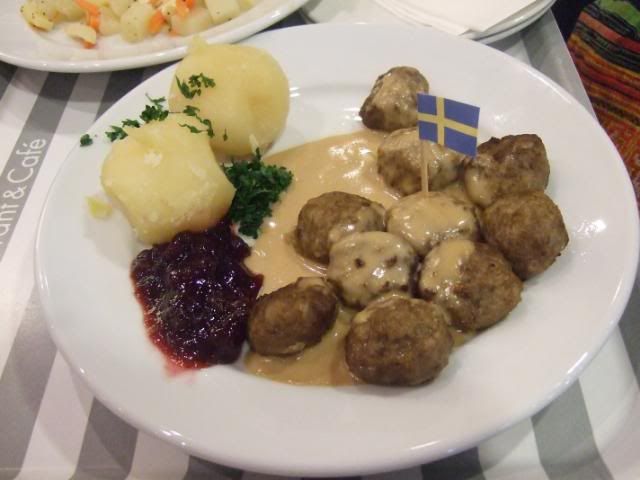 pytti panna (salmon with potatoes)
furistine (i think) - some sort of pies. one had spinach cheese, the other ham cheese
and for dessert, the princess tart and chocolate cakes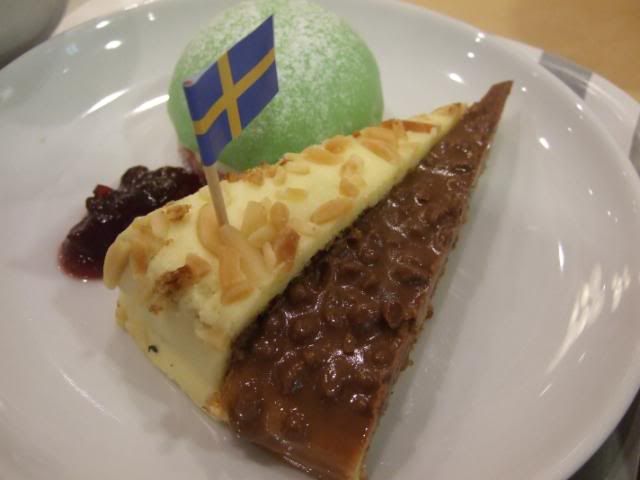 yum yum i love the cakes. there's mushroom soup as well.
thank you atsuko!!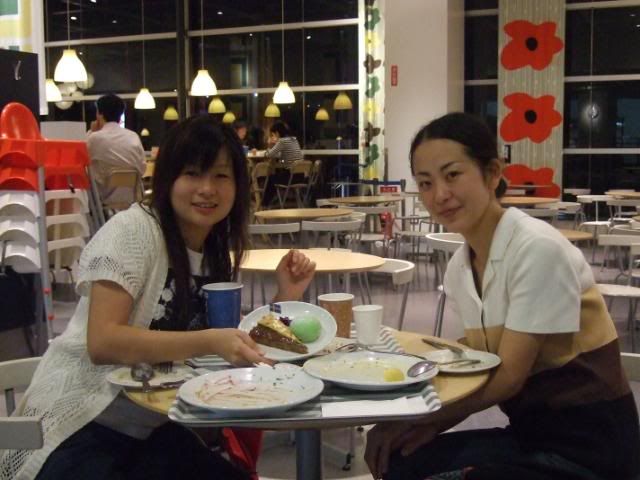 23rd sept
the next day i had dinner with youko, an intern from sapporo who finishes her internship on 24th sept. and yes, at IKEA again. and the food:
ebi salad toast
salad and naan-like thingy
meatballs again and the same dessert
and here's us :D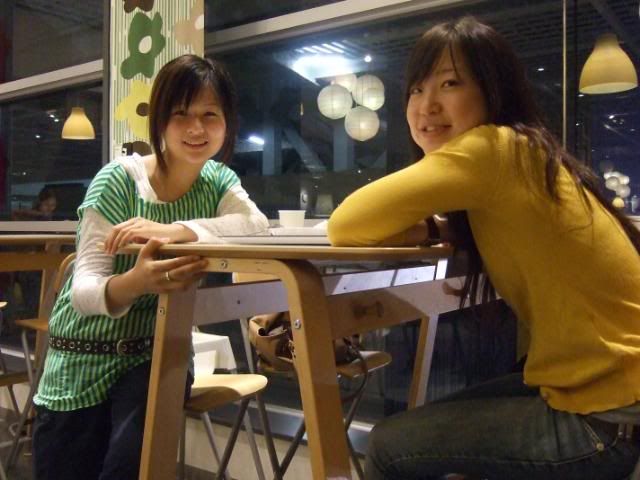 by the way you are actually not supposed to take pictures in the restaurant or anywhere in IKEA. but who cares...
haha. farewell, youko :~(