around 530pm, we started getting ready for the bon odori festival. hiroko dressed me and lauren up in her yukatas!
and lauren! she looks awesome in her black yukata. lots of people complimented her. one friend said that she looks like the sister-leader of a triad society haha.
little kanoko was going as well! kanoko hates taking photographs by the way, so i was pretty proud of myself when i took a shot like this of her. she wasn't posing for me, it just so happens that she was trying to cover her face and i caught it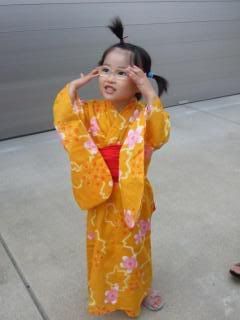 after that, she wouldn't allow anymore pictures
about 6+pm, we arrived at the gathering place for the bon odori and saw eun-geong waiting there already
went in to the dinner area and started photo-spamming
chea-san (from cambodia) with his host family's kid. he's seriously damn fatherly
managed to take our family photo as well but kanoko looks so mortified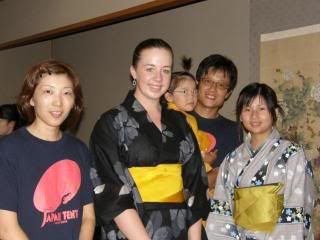 group photo!
haredy (from egypt) didn't wear a yukata. sad.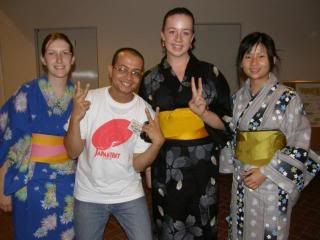 lauren was wearing makoto's geta because hiroko's geta was too small for her. she later found that a random grandpa wore exactly the same geta as her. lol.
we then took a short walk to the actual matsuri scene.
what you do here is basically dance in a gigantic circle that is made up of groups of people (from schools, organizations, etc), and do a series of 11 movements repetitively until 1 huge round is finished. there are water stops at the corner of the huge circle as well.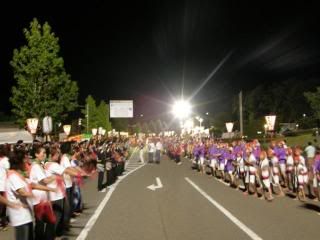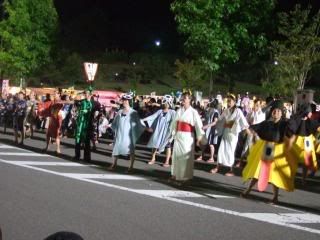 these people on the stage sang for the repetitive song
not knowing how to dance, we followed in anyway and soon knew how to move because we were repeating it for a million times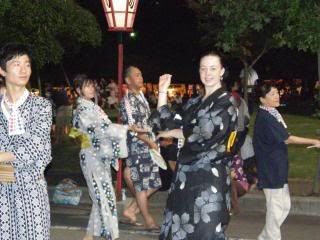 it was tiring but pretty fun, especially when we messed up the dance steps to take photos like those above hahah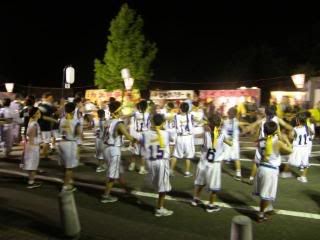 we managed to also get a quick look around the festival area when we reached our 2nd water stop. lots of stalls were set up here selling yummy food. a pity we didn't get too much time to look around because it started to rain then!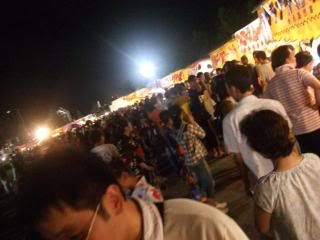 we hurried back to our parking area and waited for the 9pm hanabi to start
while waiting i played around with kanoko and we managed to trick her into taking this wonderful photo!!! WOW thanks lauren. i seriously don't know of any kids who would say that she doesn't like to look at herself in photographs. really mezurashii (rare).
somehow kanoko looks like yingxuan when she has her hair tied up.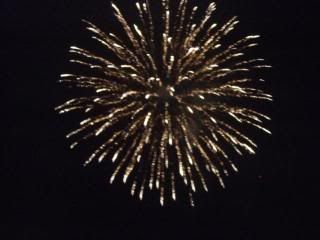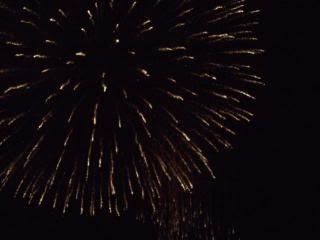 tried to take a photo of me and the hanabi but it ended up blurred. and after this photo, it was the end of the hanabi!
it was a lovely end to our wonderful day :D