we then stopped for a rest near this place which houses an ancient tree that is over 3000year-old and is protected by the government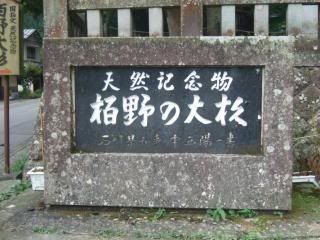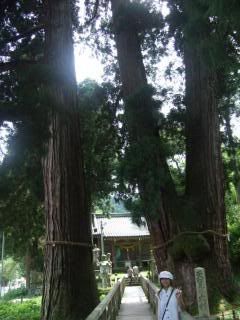 and ate kinako powdered mugroot (or something can't remember what it's called) dango which tasted like... elastic chewy leaves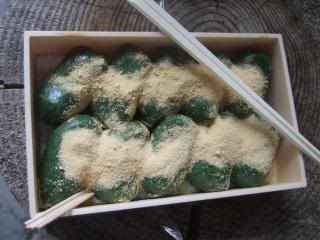 saw a huge pumpkin outside the dango shop
then we stopped by an outside foot spa
the water was hot. and in the middle of the spa was a fountain with drinkable water that was supposed to be good for your health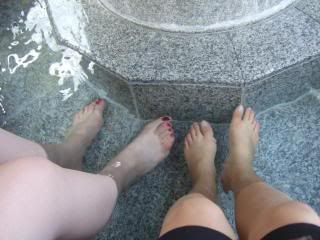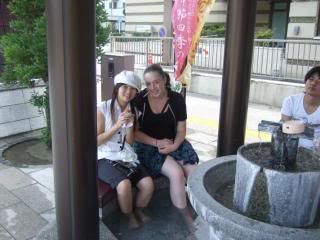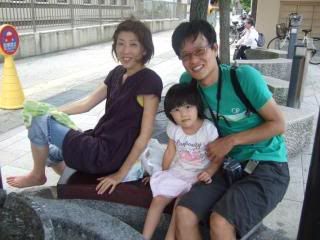 ate a pork corroke there
inside the house near the foot spa was some mini-kabuki theatre. there was also lots of onsen eggs souvenirs. o_o`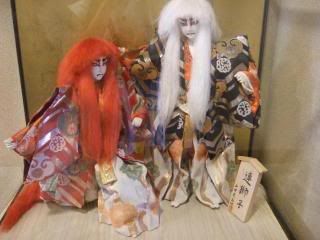 about 3pm, we headed towards a supermarket. saw a tokyo-dome like thing on the way.
the kids were restless and kanoko refused to let her mom go with me and lauren to the supermarket. we felt like we were kidnapping hiroko. kanoko cried like mad so in the end we had to hasten our shopping trip. poor makoto also looked like he was in a disarray.
we quickly went home after we were done with our grocery shopping and prepared to cook.
lauren prepared a cocopops-coconut brownie dessert like thingy.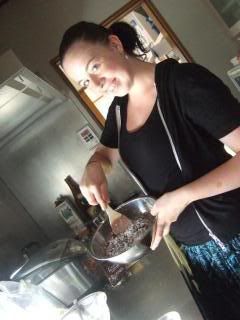 and we also helped out with the okonomiyaki preparation
hiroko looking pro as she fries the okonomiyaki
and it's done!
hiroko's friend came over as well and she brought 3 sons and some food along.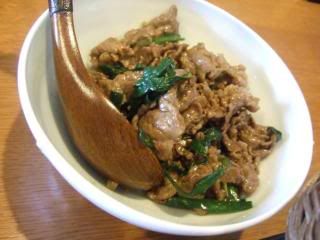 maguro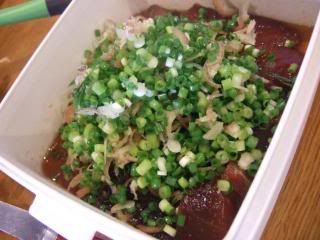 yummy! and by the time we were finishing off, lauren's dessert was done solidifying in the freezer
yum yum~~