25th august
breakfast was delicious, as usual - rice with eggs and salad, and miso soup (it seems to be something that cannot be left out for every meal).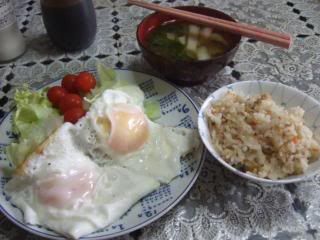 after breakfast we took a trip to a nearby supermarket and bought bread for lunch
then it was time to head to our first activity of the day - shouyu
i was at first kinda hesitant over what shouyu means - making soya sauce? but it turned out to be much more interesting than what i had expected. we were first brought to a shouyu factory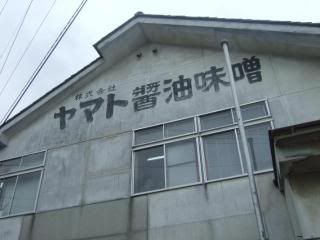 where an interesting lady explained about the shouyu factory and showed a video on the making process.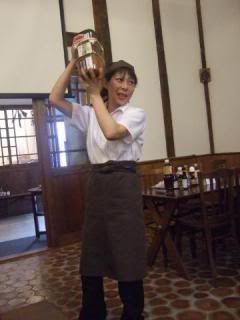 then we were served with shouyu ice cream! and an unpolished rice ice cream drizzled with shouyu sauce. it sounds strange, the combination, but it was absolutely delicious. sweet, with a hint of saltiness.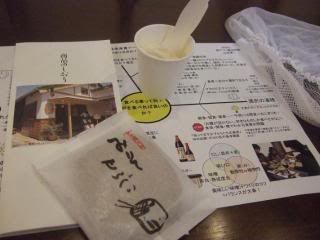 then we were supposed to put on our very interesting caps for hygienic purposes before entering the making of the shouyu place itself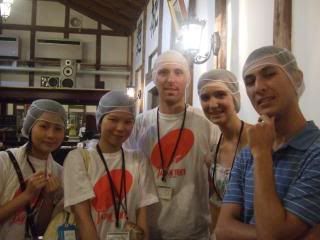 after the shouyu tour, we began our next activity of making miso soup.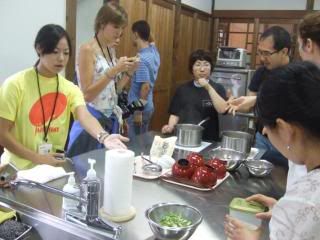 it was basically just scooping the miso paste and stirring it into the already prepared soup
and as usual, lots of reporters were filming and interviewing the students. i was also caught on news! but i didn't see the part. i was saying that it was better to add more miso paste. hahah i didn't even know i was being filmed.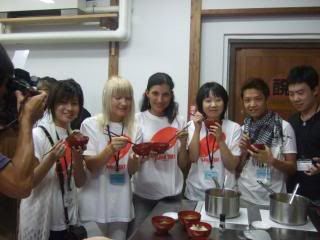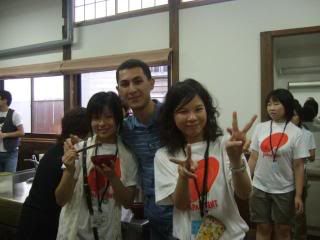 i tried all 3 flavours - seafood, vege and tofu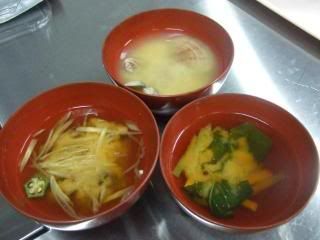 final photos before we left the factory
i love her! while she was helping us take photos, she was doing and saying all kinds of funny things to capture our attention and make us laugh. so cute!!!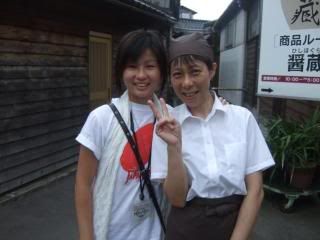 while waiting for our host family to come, we toured a little at the karakuri (mechanical dolls) museum.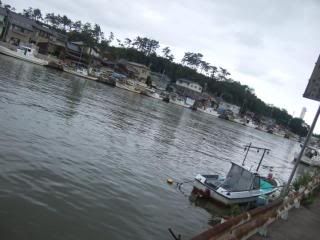 the sensei displayed the tea-serving doll which reacts according to the weight placed on its tray by stopping and moving. queer~!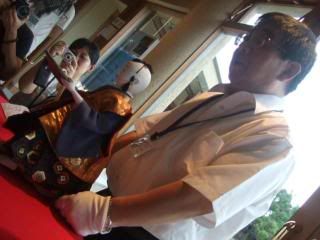 walked around the not very interesting museum with yaccine (from algeria). he keeps wanting to look for stupid stuff created by the japanese. and he got his wish (later on)
first we saw a very interesting music box which when you feel music scrolls in, it will play the score as you turn its handle.
horrible looking puppet that moves according to the handle tugs
a mask that becomes scary looking when you push some button
when kouichirou-san came to pick us up, he brought us to the beach.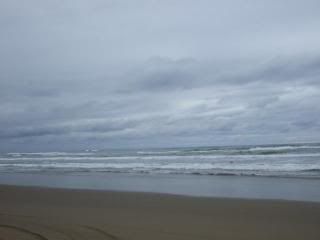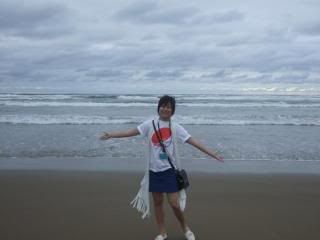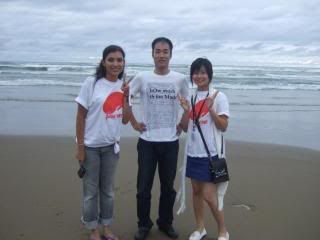 we did some SMU jump shots!
i escaped too late and got my shoes drenched by the sea water (-_-`)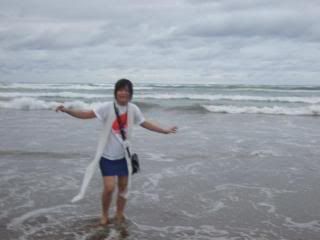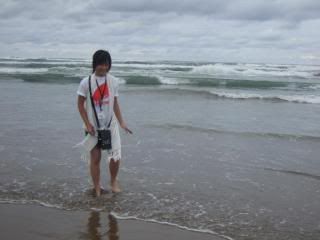 after fooling around the beach, we went home for dinner. guess what's for dinner? sushi moriawase from the most famous sushiya-san in town. heard it costs about 9800yen. wow.
and dinner wasn't only that sushi...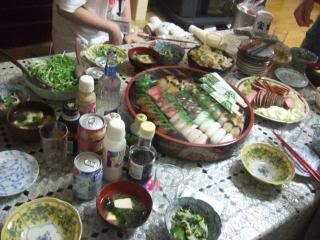 i swear it's a feast and drinking session everyday.
we also waited till about 12pm to see a repeat broadcast of the news